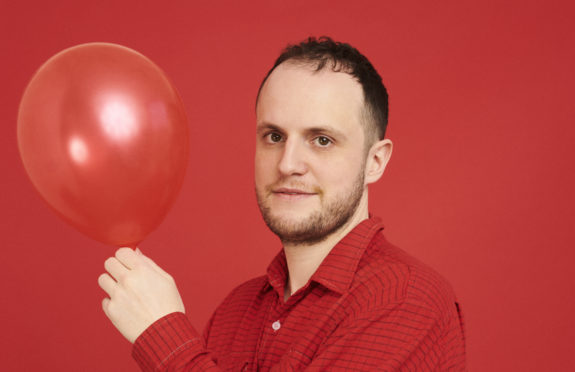 Jack Barry returns to the Edinburgh Fringe this year with his brand-new hour, Alien.
The stand-up tackles the vital importance of communication in an immigration-obsessed political world, with his girlfriend having been threatened with deportation.
Alien will look at the humour in what unites and separates people from different cultures.
Here, Jack answers our Fringe Q&A….
---
How are you feeling ahead of your return to the Edinburgh Fringe?
I'm very excited this year, but that all might change when I get there. I've never given birth to a baby (not sure I ever will, to be honest), but I think going to the Fringe is a bit like that. At the time it's very traumatic and painful, but immediately afterwards your body releases some sort of chemical that makes you forget the pain and think, "yeah, maybe I should do that again."
---
What is your new show Alien all about?
It's all about foreigners and immigrants this year, one of the media's favourite topics of discussion. My girlfriend is an immigrant, my grandma is an immigrant, and I was an immigrant when I was younger and spent some of my childhood in China, so it seemed like a good thing to talk about.
It's definitely the best show I've written, which I'm pleased about, and it's all about the things that make us all different, but also the same. Plus, trying to stop the Home Office from deporting your girlfriend.
---
How important can humour be in investigating serious issues like those you cover in the show?
It's very important! Comedy will heal the world. It's good to talk about important issues in comedy shows, but unfortunately I do often find I'm just preaching to the converted.
A couple of years ago I did a show all about drug legalisation, hoping that it would add fuel to the legalisation debate, but I found that I basically just performed my show to 10 ageing hippies in tie-die shirts every day.
I'd love it if my show was full of fascists and I could try to change their mind, but it probably won't be. Even so, it is still good to get people thinking about issues in a different way.
---
Where does your love of stand-up stem from?
I'm embarrassed to say that I'm not sure I've ever been a huge fan of stand-up. I have always been obsessed with comedy. When I was a child my uncle and grandad used to sit me down in front of things like Harry Enfield, Blackadder, the New Statesman and Monty Python and I always wanted to do something like that, but I never really watched any stand up.
Then I started performing stand up when I was a student and enjoyed doing it, but still was never an obsessive fan, more just respectful of people who were much better at it than I was. I'm worried I shouldn't have said that, I might get dragged out by the other stand-ups and shot.
---
You've had a taste of acting in the likes of Dad's Army and Catastrophe, is that something you enjoy as much as stand-up?
As I have foolishly revealed in my last answer, yes. Comedy acting and character comedy have always been my great loves. I love doing stand-up, but it can be a very lonely job, driving to towns miles away from home on a Friday night to perform for strangers.
Acting in incredible shows is far less lonely, you get to hang out with lovely people, finish at a reasonable time and go to the pub after, what's not to like?
---
At the time it was hugely exciting. But, alas, that fame is a distant memory now. It was hugely exciting for all my friends and family. I had constant calls from people saying, "look, you're on all the crisps!" It was like I'd won the World Cup.
One time I walked into a petrol station and there was a huge cardboard cut-out of my face next to the counter and loads of police started yelling, "Oi, crisp boy!" at me.
Most people I don't know never even noticed I was on there, though. That's why I like to refer to myself as the most famous comedian that none's ever heard of.
---
Has your degree in Chinese ever come in handy in the world of comedy?
Unfortunately not. Largely because I don't look like someone who can speak Chinese. Chinese is one of those languages that makes people very tense, because if I start talking it on stage people don't know if it's real, or if I'm being racist and just making random noises.
The one time it came in handy was when I had the tiniest of cameos in Liam Williams' Radio series, Ladhood. I was in the background, playing the parent of a Chinese friend of his that you could hear shouting at him in Mandarin. That was my big break, I can't walk down the street without people recognising me for it.
---
If you had to pick one item that's essential for surviving a month at the Fringe, what would that be?
I know it's incredibly sad, but probably my Xbox. I started taking it with me a couple of years ago and it's an absolute game changer. There's nothing better for distracting yourself from the stresses of the Fringe than shooting strangers on the internet.
---
The Edinburgh Fringe can throw up some surprises – what is the strangest moment you can remember from the festival?
Once I was walking through the Meadows and nearly got run over by King Joffrey from Game of Thrones on a bike. That was very fringe, and classic Joffrey.
One moment was when I was doing my sketch double act Twins with Annie McGrath. We were doing our first show in the back of a pub that probably shouldn't have been a venue. Everyday we had to hide in a store cupboard before we started and we'd peak out through the curtain and say, "what ****** have we got in today?" It was like a ritual. One day we looked out and saw Bob Mortimer, one of my all-time comedy heroes. I nearly threw up all over the cupboard.
---
What do you think it is about the Edinburgh Fringe that attracts people from all around the world to come to watch and also to perform?
You don't need me to tell you that, because it's the best! There's no other festival in the world that's anything like it. There's nowhere else in the world that you can see the best comedians around, then walk around the corner into a random pub and watch some naked Italian people on an exercise bike pouring wine over each other, as I once did. All in a city that looks like Hogwarts and constantly smells like Monster Munch. It's unique.
---
What is your favourite one-liner?
Having sex with someone with your clothes on is the most fun you can have with your clothes on.
---
Jack Barry: Alien, Banshee Labyrinth, 29-35 Niddry Street (Cinema Room), August 3 – 25, 8:55pm, Free (non-ticketed)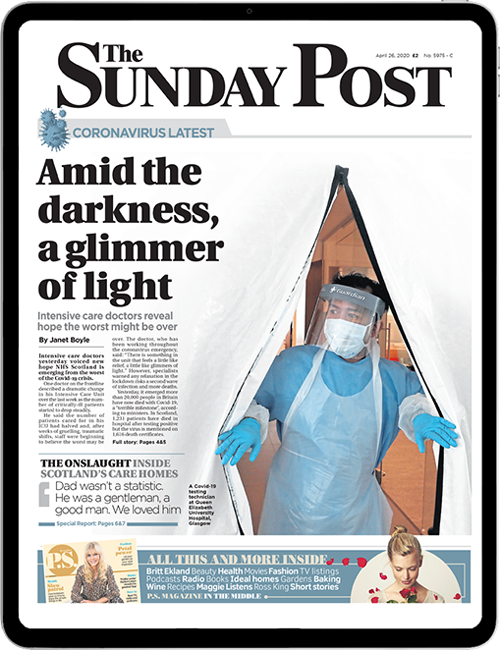 Enjoy the convenience of having The Sunday Post delivered as a digital ePaper straight to your smartphone, tablet or computer.
Subscribe for only £5.49 a month and enjoy all the benefits of the printed paper as a digital replica.
Subscribe