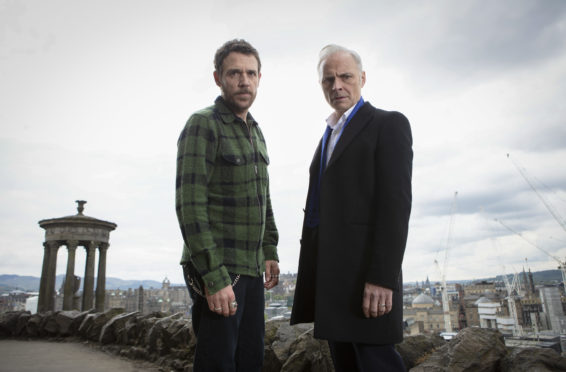 Dark drama Guilt was a step back into an even darker past for actor Jamie Sives.
The first big drama from the new BBC Scotland channel is set in Edinburgh, the city where Jamie grew up.
But filming in Leith, where he went to school, brought back very different memories for the Game Of Thrones star.
"I'm from Lochend and I lived in Leith for a while," said Jamie, 46.
"When I grew up, Leith was empty. All these trendy buildings down by the shore were just shells. I remember trucks being lined up on all the streets, HGVs with guys sleeping in the cabs.
"You would never go down there – that was bandit country, especially if you were from Lochend. I used to sign on in Leith, it's now Mimi's Bakehouse.
"Because my name starts with an S and a lot of the wild men from Leith's names started with an S or a T, I was always on the same day as them. All for 18 quid a week – it wasn't worth it."
The four-part drama, which will go out UK-wide on BBC Two after its Scottish screening, stars Jamie and fellow Edinburgh actor Mark Bonnar.
They play brothers Jake and Max who accidentally run over and kill an old man while driving home from a wedding. They make a panicked decision to cover their tracks but after initially seeming to get away with it, their increasingly desperate attempts to conceal the truth leads them to discover they can trust no one, not even one another. Despite the bleakness of the storyline, there's a seam of dark humour running through the series.
"What's great about this is that a lot of the characters, including some of the peripheral ones, have some sense of guilt," said Jamie, who moved back to his home city a couple of years back after spending 20 years living in London, Madrid and Paris.
"What's lovely about this is there's a weird kind of Twin Peaks-type thing. It looks like a movie and it's got a quirky, non-specific feel to it.
"The humour comes out of an awkwardness. It's not knockabout or belly laugh."
The series didn't only take Jamie back to Edinburgh but also reunited him with childhood pal Mark, with whom he was at Leith Academy from the age of 11.
"Mark and I had different groups of friends but we liked each other and stayed close by so we'd often walk each other to school," said Jamie, already seen in a couple of this year's most talked-about dramas, The Victim and Chernobyl.
"After that we went our separate ways and I didn't see him for years. About 15 years ago we bumped into each other at a casting, exchanged numbers and we've been in touch ever since. But we've never worked together before."
The two brothers could hardly be more different, with Jake the wistful wannabe rock star who now runs a record shop and Bonnar's Max the driven, ruthless high flyer who treats Jake like a lackey. Getting to work with his old pal in what was going to be the new channel's inaugural drama meant saying yes was a "no-brainer" for Jamie.
Interior scenes were shot at Parkhouse Business Park in Glasgow, nicknamed Possilwood because of the popularity with TV and film production companies.
It was familiar territory for Jamie who had already worked there on The Victim, Wild Rose, Moon Dogs and Outlaw King. His efforts on the latter big-budget historical effort never saw the light of day, though.
"I played William Wallace and thought there was no way Wallace was going to get cut," said Jamie. "They showed Outlaw King at the Toronto Film Festival and the director David Mackenzie then decided to cut 20 minutes out of it for the actual release.
"He very kindly emailed me and said I'm very sorry but we're going to have to cut William Wallace. I think I was the first Scotsman to play him as an adult but I just had to take it on the chin. I've been cut from three or four films – I'm starting to get the message."
Jamie starred as Jory Cassel in Game Of Thrones before being killed off. He admits he hadn't a clue when he started on the fantasy series that it would go on to be a global blockbuster.
"I didn't know George RR Martin was America's Tolkien," said Jamie. "They were desperate to make a new Rome. I had no idea it was going to be that popular."
The star
Starring in Guilt took Mark Bonnar back to his schooldays.
He plays Max who, on the way back from a wedding with his brother Jake, runs over and kills a man and then tries to cover it up. And he knew right away his on screen brother should be old playground pal Jamie Sives.
"The script came to me first and I was thinking about Jamie as I read it," said Mark.
"Neil asked me if I had anyone in mind and, before I could say, he asked if I knew Jamie.
"I said that not only did I know him we went to Leith Academy together. It really was serendipity. Without a doubt, the fact that we know each other so well helped with playing the brothers."
The darkly comic drama is the first for the new BBC Scotland channel and Mark, who lives in Hertfordshire, says returning to his home city was a joy.
"This is one of the few specifically Leith things since Trainspotting," said Mark.
"But it turned out we were only shooting there for two days.
"I'm sure things will change when Edinburgh gets its own studio and it becomes more cost-efficient to film there.
"That will be a sea change. You just have to look at what Northern Ireland has done with Game Of Thrones."
Mark has already been seen this year in Shetland, Catastrophe and Summer Of Rockets.
He is one of TV's hottest properties and says a key role as dodgy Deputy Chief Constable Dryden in the second series of Line Of Duty helped put him on the radar.
"It was the first thing that really got talked about," said Mark.
"Being a part of that with Keeley Hawes was a big stepping stone. These are very good times for me."
One disappointment for Mark was the new version of sitcom Porridge being cancelled.
"I thought it turned out really well and was really disappointed not to be able to do it again," he added.
The writer
Guilt's writer, Neil Forsyth, says his work had an incredibly long journey to the screen and could even have been set on the other side of the Atlantic.
"I pitched this five years ago in America with Sacha Baron Cohen's company," said Neil.
"We got very close to getting it over the line but it didn't quite happen.
"I brought it back to the UK and it bounced around a couple of places and finally I came to Glasgow and it became the new channel's big drama commission. I always have lots of balls in the air and you just don't know what will make it through.
"If it had been American, it would have had a very different tone."
Neil admits he was pushed to keep the twists coming, making for a few pressure moments during the writing.
"I thought of the opening scene of two brothers who don't get on facing this shocking situation," said Neil, who worked with Mark Bonnar before when he played Eric Morecambe in Eric, Ernie And Me.
"I was trying to write my way out of it in the same way the brothers were trying to think of a way out of it.
"The downside to not having a plan was frantically trying to pull it all together when I came to the final episode.
"I'm usually quite a structured writer so this was a real departure."
---
Guilt, BBC Scotland, October 24, 10pm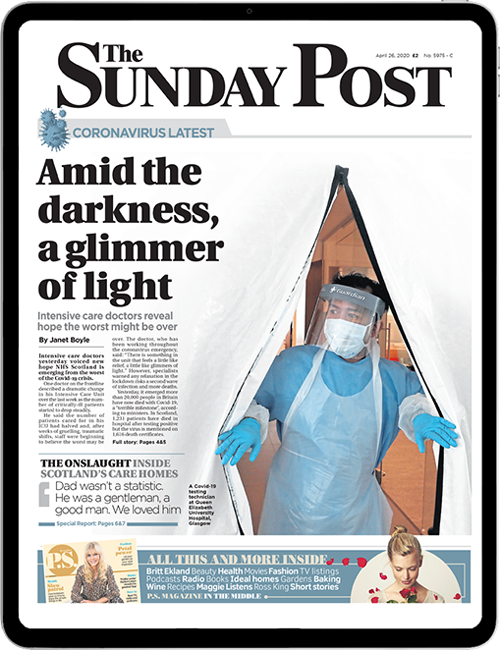 Enjoy the convenience of having The Sunday Post delivered as a digital ePaper straight to your smartphone, tablet or computer.
Subscribe for only £5.49 a month and enjoy all the benefits of the printed paper as a digital replica.
Subscribe