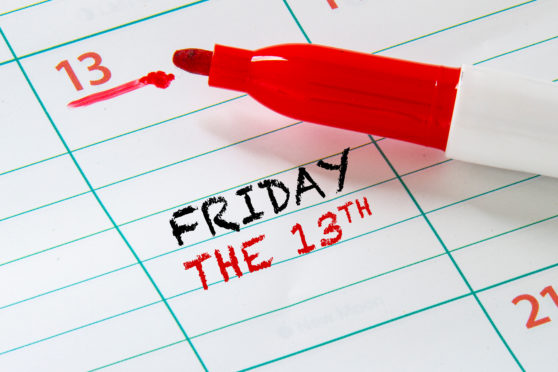 "When you believe in things, that you don't understand."
That was Stevie Wonder's definition of superstition in his never-bettered hit Superstitious.
He went on to list "ladders 'bout to fall" and "13-month-old baby, broke the lookin' glass" as examples but I'm not sure Stuart Vyse would agree.
You see, unlike the Motown legend, academic Stuart is a genuine expert and author on superstition.
Which is why he was able to tell me that my "thing" about always having the volume on the car stereo set at an even number isn't a superstition, just a habit.
"We're on the borderline there!" laughs Stuart, who lectures in Connecticut and Rhode Island. "If you're giving it some magical significance, if you think putting it on '5' would produce a bad day in some way, then I would put it in the bin of superstition.
"But if it's just an aesthetic thing or a ritual that makes you feel better, then I think we're OK. It's a cause-and-effect relationship that wouldn't be supported by science that would turn it into a superstition so there's a fuzziness there – unless you think the car might crash if it's on '5'?"
Well, now I do!
Why do certain superstitions still have such a hold on people, though?
"When you talk about the well-known superstitions, number 13, black cats, ladders and so on, we all learn those as easily as breathing from the culture we grow up in," says Stuart.
"There's no avoiding them but I wish for all the negative ones like 13, no one had ever told us about them because we'd all be better off!
"You also have personality variables – people who are more anxious, who feel less control in general over their lives are more susceptible to superstition.
"The importance of culture and upbringing is shown in the differences people have regarding various superstitions. For example, over in the UK you have the whole thing about the magpie but that's almost unheard of in the US, where no one worries about them.
"And there's something like the evil eye, which throughout the world is a very powerful superstition. It has all different versions depending on where you grow up.
"If you're Italian, the way you exorcise the evil eye is very different than if you're from India or South America.
"I'm fascinated by the evil eye superstition because it is so widespread, it's in the Bible and everything. I grew up in the Midwest of the United States and I'd never heard of it, then I find out it's all over the globe.
"The number 13 is considered to be the world's most famous superstition, particularly in the West. In the Chinese world, the two most common superstitions revolve around the numbers four and eight.
"Eight is considered lucky and four unlucky simply because of the accident that when you say 'four', it sounds like the Chinese word for death, and eight sounds like a word for luck or prosperity.
"It's very powerful. If you have an apartment on the 14th floor of a building, you'll have to sell it for a lower price, and you'll get a higher price on the 18th floor."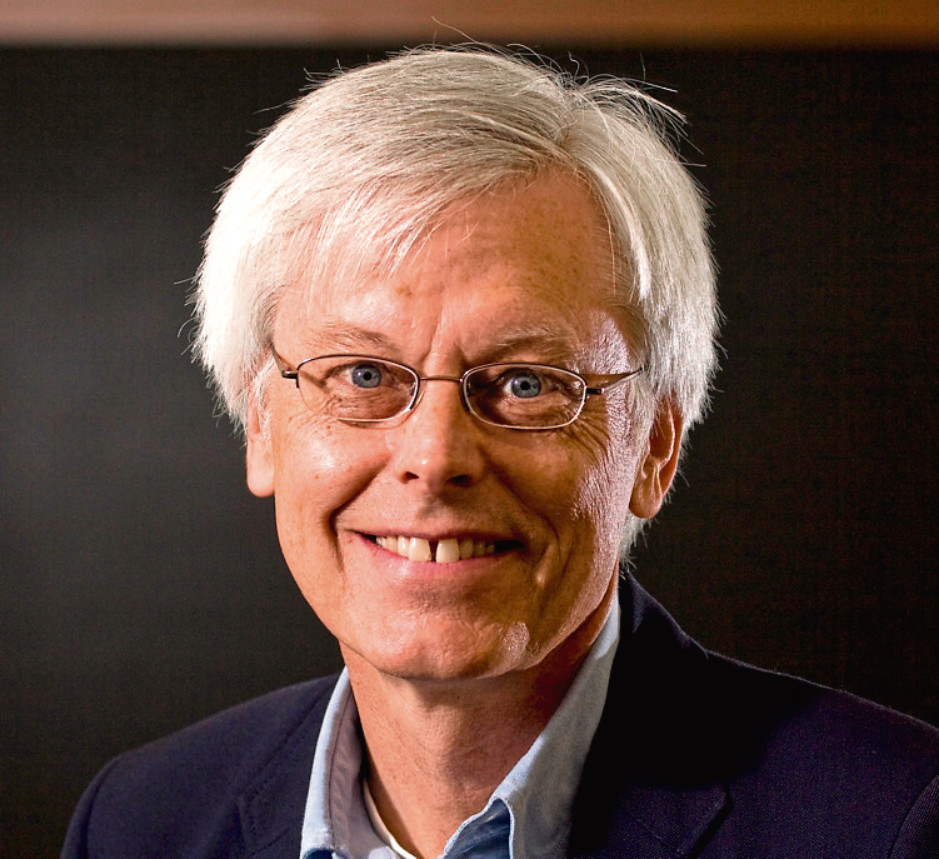 Our office is across the road from a Chinese cash 'n' carry and there are a lot of car number plates with 8s on them.
"There was a Chinese airline that bought the phone number that was eight 8s in a row for their customer service number," adds Stuart.
Perhaps some superstitions grew from what we'd now see as simple health and safety practices, not walking under a ladder in case a workman drops his hammer on your head?
"With a lot of these old superstitions, we don't really know how they got started but the folklore people say this one comes from is the ladder creating a triangle which is suggestive of the Trinity and walking under it violates it," says Stuart.
"But I'm with you, it's just not a good idea!
"There are some that have more clearly utilitarian origins that have just kept going, such as not lighting three cigarettes from the same match.
"This came from the First World War, and had a real purpose which was not leaving the match lit long enough to allow a sniper to zero in on you.
"Another is not whistling backstage in the theatre. Theatre people are very superstitious anyway but this one dates back to before they had walkie-talkies for the crew and heavy scenery was moved by former sailors who were hired because they were good with ropes and pulleys.
"They would communicate by whistling, so if an actor were to whistle they might end up having scenery dropped on their head."
Speaking of sailors, they're hugely superstitious, too, and maybe that grew from them doing anything they could do to lessen the risk, and perhaps that habit became superstition?
Stuart adds: "It still is a very dangerous profession and there are still lots of superstitions, such as it being bad luck to change the name of a vessel."
There's always been a negative connotation to the very word superstition, as Stuart explains: "The word has always been a pejorative term. For the past 2,000 years it's been used as a term that denoted an unauthorised form of religion.
"If you were still worshipping the pagan gods during the Holy Roman Empire, that was superstition in the eyes of the authorities.
"At the same time, it's extremely common and a great number of people are in some way superstitious."
Stuart feels superstition is a way of trying to exert control, unlike religion, though he admits: "That line can be crossed. Being religious in general is not necessarily superstitious because the goals are not so straightforward.
"But there are religious practices that I would consider a superstition. For example, prayers that are aimed at a specific outcome.
"Faith healing is another example, the idea that simply the laying on of hands can heal the sick and yet there are a lot of people doing that and people believe in it.
"If it's not a concept that's supported by science and is also trying to achieve some goal such as bringing good or bad luck, then it's a superstition.
"So why is it that even in today's world people are still superstitious? There must be some psychological benefit to it, obviously there's no magical effect so it must to some extent make them feel better to do it.
"Does a superstition translate into better performance for an athlete or someone going for a job interview? It makes sense that it would as the superstition makes them feel secure.
"Obviously when there's no skill involved, say at the roulette table, superstition cannot improve your performance because it's just physics."
We're meant to be getting increasingly rational but Stuart says: "We are seeing a growth in strange beliefs in general.
"The whole flat Earth thing, I can't believe it's actually coming back into the mainstream.
"I think the internet has a lot to do with that, while one of the most interesting trends I write about is astrology.
"It is a superstition, an ancient one that's been around for a long time and has many different forms, but there's no science behind it.
"There's a sense the younger generation nowadays are less religious than their parents but are still searching for something, and there seems to be a corresponding increase in interest in astrology as something that gives people a sense of the spiritual, and of order and control, without adopting traditional religion.
"But the idea that people will believe almost anything these days is certainly very troubling!"
---
Superstition: A Very Short Introduction by Stuart Vyse, published by Oxford University Press, is available now.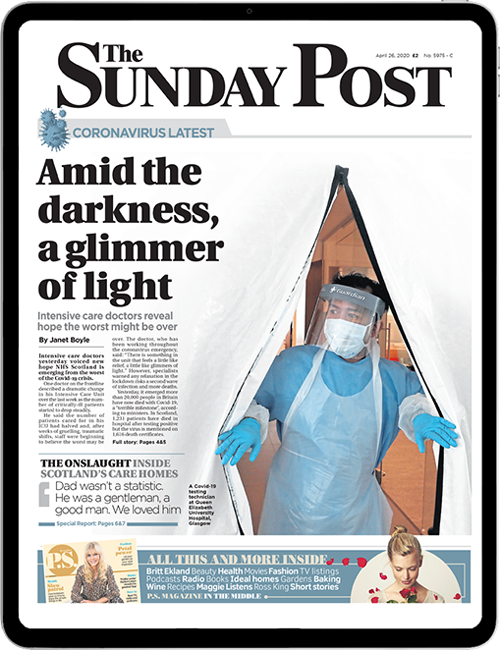 Enjoy the convenience of having The Sunday Post delivered as a digital ePaper straight to your smartphone, tablet or computer.
Subscribe for only £5.49 a month and enjoy all the benefits of the printed paper as a digital replica.
Subscribe