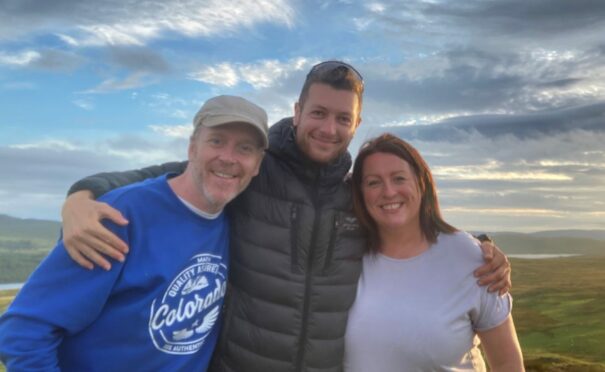 Charles Attonaty had originally intended to take a holiday to Thailand before Covid hit. Instead, he gave up his life in France, and went walking.
He had only one goal – to sacrifice his destiny to the random goodwill of others and restore this faith in humanity. It's been his modus operandi since he left the town of Le Havre, Normandy – one that has seen him visit 20 countries guided by encounters with what the humble 6ft 4in voyager refers to as his "good stars".
The 29-year-old leaves everything to the fates – from when, where, what and if he eats, to where he sleeps, how he travels and where he goes next. He's been transported in snow mobiles, tanks and gliders, sometimes hitchhiking, sometimes walking for days on end.
He has been taken in by families around the world, given food and shelter in their homes, reaffirming his faith in humanity, after struggling with lockdown and his old life as a delivery businessman.
Last month, with his world strapped to his back, the French vagabond arrived in Scotland with no money, no plan and no expectations.
"It's an energy of vibration," he said. "Sometimes I feel it, sometimes I don't feel it."
When I first interviewed him several weeks ago, he spoke of incredible moments, which most of us would call random chance or bizarre coincidence, but explained how he'd started to rethink the words he'd use to describe them. Out went chance and luck. In came synchronicity – the philosophical theory that seeks to explain the meanings behind seemingly serendipitous encounters.
He told of spending Christmas day with a family in Sweden, then, days later, being picked up on a lonely road by the same family's daughter, 500 miles away.
I shared my own story of the afternoon I spent dilly-dallying around a golf course during the early days of the first lockdown in 2020, deep in a reverie about my summer of 1997 working in America on a BUNAC student exchange, comforted during those unfolding days of uncertainty by the memories of the people and places and life-affirming sense of possibility wrapped around me as a 21-year-old.
There was no one but me on the golf course, until I spotted a woman wandering along the treeline of another fairway. I shouted to ask her the time, she shouted back, before calling my name in disbelief across the field. It was Allison, the woman I'd sat next to on the plane from London to New York that summer 23 years before.
Chance, luck, coincidence or synchronicity … whatever it was, I've not figured it out. But Allison and I have become close friends since that day. "Nothing happens by chance, good or bad," says Attonaty.
It was sharing that story that ultimately brought the wanderer to my door, having casually suggested we should meet in Glasgow if the wind blew him into town.
He spent a couple of nights sleeping on my family's floor, being cooked for by my mother, helping with DIY, sailing on the Waverley, and walking and talking around the countryside and streets of Kilmacolm, Renfrewshire.
Family and friends came to meet him, some giving food, others offering walking boots, another – a mother of two boys – buying him internet data as they climbed the hills behind Greenock, so he can keep in touch with his parents.
It's not all been plain sailing. He's been taken on a terrifying high-speed drive by two men in Scandinavia, avoided a blackmail attempt by the owner of a campsite in Turkey and come close to death from the elements on several occasions.
"But the good experiences of people are hundreds more than the bad ones," he said.
Ticks and midges aside, Attonaty's date with Scottish destiny was positive.
By the time I met him in Glasgow, several weeks after our interview, he'd travelled anti-clockwise around the country, having caught a lift from across the Border, gathering anecdotes as he moved.
He'd stumbled into the Balmoral estate and was shooed off the land by security ("they shouted, 'the Queen lives here!'"). He'd hitched a lift on Lewis and Harris with a man who told him he hadn't picked up a hitchhiker for years, having been attacked and robbed –"I told him my only weapon was my big heart".
He has briefly returned to France three times. He has a wish list of helicopter rides and walking through Asia, as well as hopes to see polar bears in the wild and go to Syria. He is now in Northern Ireland, having made it onto the Hannon's bus from Glasgow to Belfast.
"It was when you stepped out of your professional bubble to tell me the story of your synchronicity that I thought I would come to meet you," the walker said as we walked the streets one night in Kilmacolm.
And I'm glad he did.
Attonaty has no plan, no money and no hustle. As he lands in the lives of those he encounters in his search for the best of humanity, this wild rover brings a heartening and timely reminder of it to our doors.
---
Follow Charles Attonaty's Tour Du Monde Sans Argent (World Tour Without Money) on Twitter, Facebook and TikTok.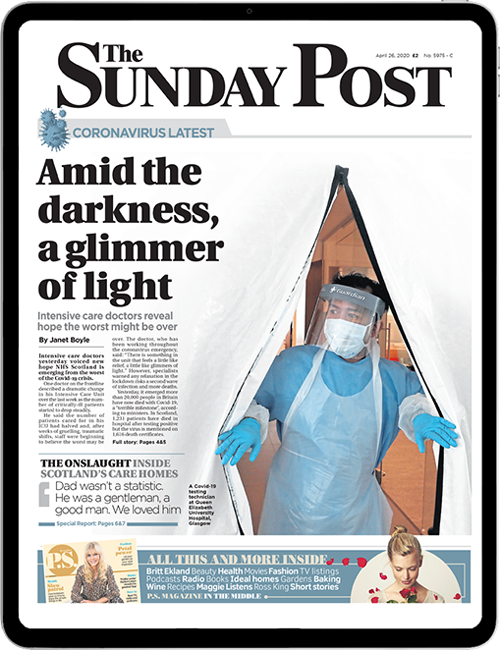 Enjoy the convenience of having The Sunday Post delivered as a digital ePaper straight to your smartphone, tablet or computer.
Subscribe for only £5.49 a month and enjoy all the benefits of the printed paper as a digital replica.
Subscribe