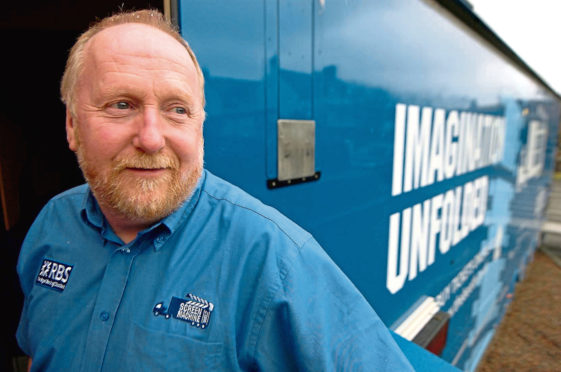 The Screen Machine is the UK's only full-time mobile cinema and has been bringing the latest blockbusters to Scotland's rural communities for 21 years.
Operator Iain McColl, who has been with it since the start, told Murray Scougall the Honest Truth about life on the technicolour road
---
What is your background?
I'd done various things in my life, from hauling refrigerated food all over the continent to being a mechanical engineer and working on a salmon farm. You have to be a jack of all trades in this job. I also love films, love driving trucks, and love the Highlands and Islands.
How did your love of film start?
When I was a kid growing up in Tighnabruaich in the 60s and early 70s, there was a mobile cinema that came round. A fleet of vans came to the village hall and a projector was set up.
That was my introduction to cinema and it was the same for a lot of people. It might have been hard wooden seats and cold halls, but we loved it and I have fond memories. Now, I take the hall with me.
How did it all begin?
Highlands and Islands Arts brought over a French mobile cinema to see the reaction it would generate and the immediate one was "wow, this is what we need".
It was decided to design and build our own. Invergordon was the first venue. The original truck was a mechanical nightmare and it took four hours to get it together, compared to the hour it takes with the current vehicle. There were a couple of breakdowns and a lot of negative publicity.
What changed?
We were asked to go out to Bosnia for the troops at the Millennium. I went out on a recce first to make sure I could do it.
I had previously given relief aid in Bosnia and Croatia during the war. It was a four-day journey from Inverness to Bosnia and we did seven Army bases. When I got to the border, the military met me and provided an armed escort.
There was still unease in the country. When I came home there was a lot of good publicity and it went from being the white elephant of the Highlands to being great. A year later I was asked to go out again. On the strength of that, the military built their own mobile cinema.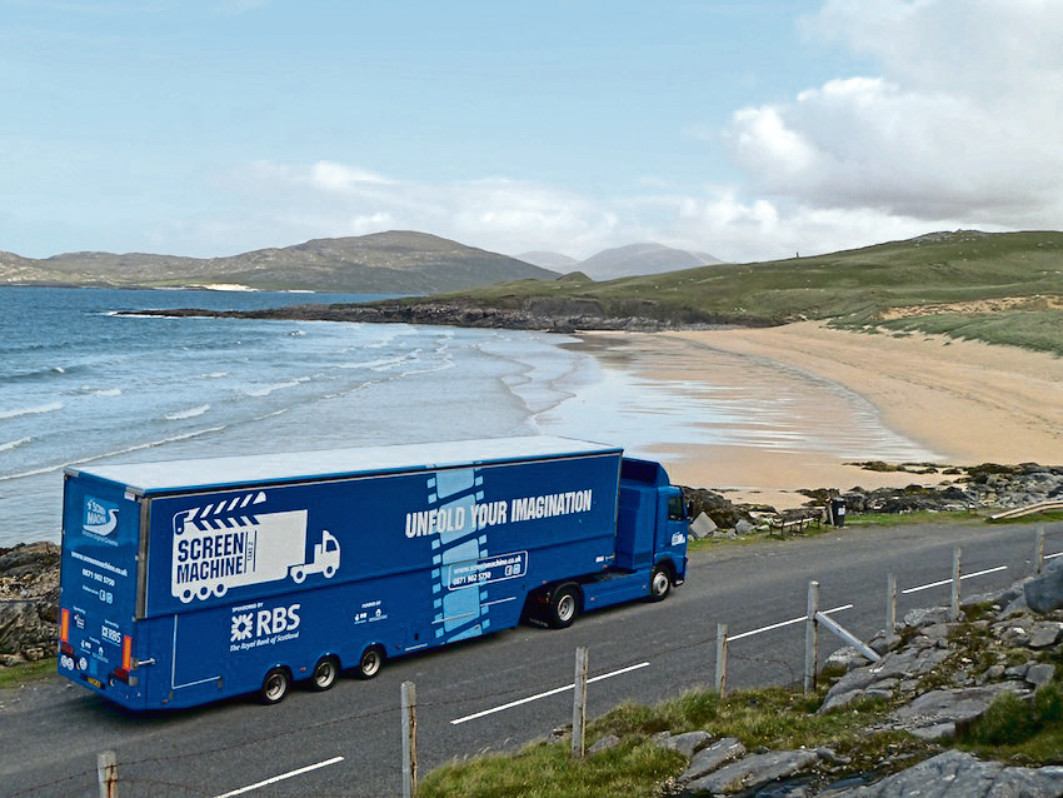 Where does the Screen Machine go?
We have 38 regular venues and visit 15 different islands. It takes us 10 weeks to go around the circuit. Brodick is our biggest venue, where we'll spend four days, and we'll be in Lochgilphead and Tobermory for three days. Year on year, the audience numbers are up, and last year we broke through the 30,000 barrier.
What is life like on the road?
The islands are always problematic in the wintertime.
If the ferry doesn't sail then it can have a knock-on effect on the rest of the schedule for the mobile cinema. We get to know a lot of the people who come to the screenings in a way that wouldn't happen at other cinemas.
I remember when we had the first Mamma Mia film, I would get dressed up every night and do a big dance as the credits rolled. People would leave the cinema laughing, with this image of me dancing around.
How did you feel winning the BAFTA Love of Film competition earlier this year?
I thought the phone call was a wind-up. My wife and I received an all-expenses-paid trip to London for the awards, and were chauffeured, photographed and got to walk the red carpet.
Amy Adams was just behind me and Steve Coogan was walking alongside me.
I'd been in Gairloch with the cinema just a day and a half earlier.
What's next for Screen Machine?
I took it back to France for maintenance in the spring and we're also designing a new one, which will be more green-friendly.
We want to try to zero our carbon emissions on the cinema side of the operation.