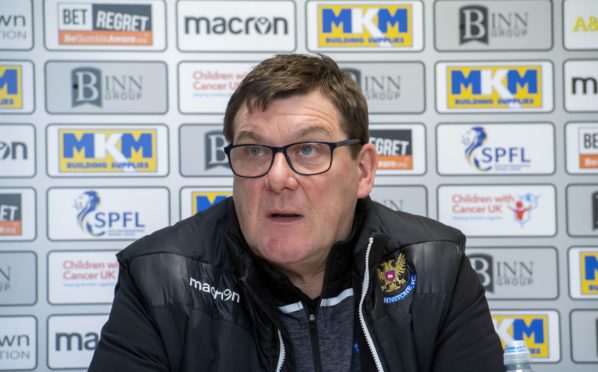 He won't be taking part. At least, not yet.
But Tommy Wright insists the 2020-21 Premiership will be the season when the managers have the opportunity to prove their true worth.
They have always had a leading role to play in football.
This year, however, the man who quit St Johnstone in May for a much-needed break insists the demands on the gaffers are going to be exceptional.
"If I was still in the job, by now the excitement would be building right up," said Wright as he looked ahead to this weekend's big kick-off, starting with Aberdeen v Rangers on Saturday lunchtime at Pittodrie.
"It is always great to be getting back to work.
"You are coming back off a break. Ideally, you would be in Europe, if not there would be the Betfred Cup.
"The first league game, though, is the one everybody looks forward to. It is always a big event.
"All the managers go into the new season, knowing that this might be the one they will face the sack.
"Having been a manager for nearly 600 games, I can testify that it is a tough business.
"Equally, though, they all know the rewards are potentially massive.
"So it is exciting enough normally.
"But this year, due to Covid-19, every manager is going to have to deal with a totally different set of circumstances.
"The season will start behind closed doors. Who does that benefit?
"Does it help the smaller clubs, or with no fans, will there be less pressure on the bigger clubs, allowing them to play with more freedom?
"It is intriguing.
"Normally, the majority of the teams have most of their recruitment done by now, but that won't be the case this time.
"They all know they are able to recruit right up until October.
"So squads will change, and that will give managers an opportunity to sort problems out that they don't normally get.
"In previous years, if you got to September, October and you saw things weren't going well, you had to wait until January to try to bring new faces in to fix it.
"This year, though, the window will still be open.
"Likewise, if teams get off to a flyer, it will allow them to strengthen even more if they can.
"I look at some of the squads in the Premiership right now and, for me, some are light in numbers.
"That will partly be because of the financial problems caused by Covid-19.
"But I also believe that because the window staying open for another couple of months, clubs will wait for bargains, which I am sure will be there to be had.
"There are wage reductions throughout the game, and particularly in the Championship, League One and League Two in England.
"That might allow clubs up here to sign players they might not normally have been able to consider."
Wright argues that could make all the difference in the fight to achieve, or prevent, 10-in-a-row.
"I actually believe the title race will be decided on the recruitment made by Celtic and Rangers between now and October.
"Neil Lennon probably has a slightly-stronger squad at the minute. But Steven Gerrard has time to turn things around.
"So that tells you managers are going to be important this season, and the boards that back them are also going to be important."
No matter what pressures they face, Lennon and Gerrard will both set aside a little time for their peers.
"In Scotland, the managers normally get together for a bit of a natter after the games. It is something that is good to do," said the former Saints boss.
"We are all facing similar problems.
"It's just that Neil and Steven might have a couple of extra noughts on the end of the figures they are talking about.
"I think there is a mutual understanding between everyone in the league that we are all doing difficult jobs.
"At the moment, I am having a wee break from it, but I will certainly be looking to get back in the game before too long.
"As to when that moment will come, who knows?"
Tommy Wright has his say on each Premiership team in our special preview inside today's Post Match, free with The Sunday Post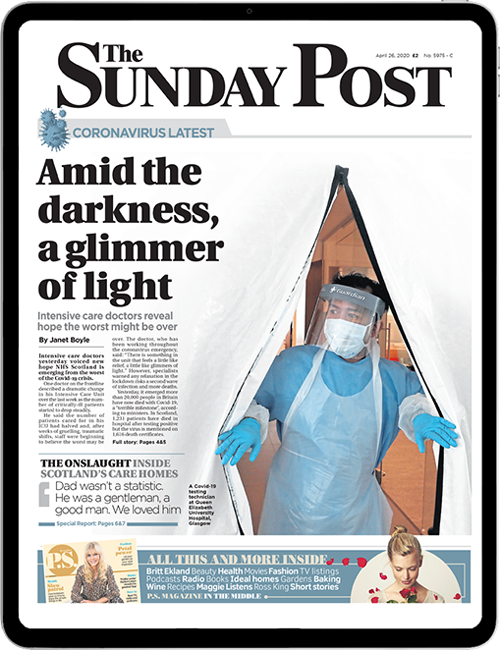 Enjoy the convenience of having The Sunday Post delivered as a digital ePaper straight to your smartphone, tablet or computer.
Subscribe for only £5.49 a month and enjoy all the benefits of the printed paper as a digital replica.
Subscribe