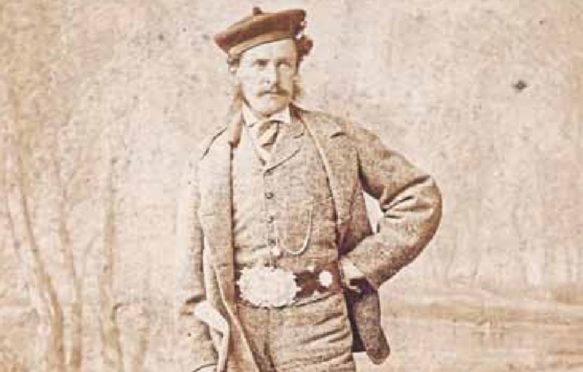 Young Tom Morris, son of the legendary golfing figure of the same name, has been described as the sport's first superstar.
Biographer Stephen Proctor told Murray Scougall the Honest Truth about Young Tom's stunning, yet often overlooked, accomplishments in the sport…
---
What is your background?
When I was old enough to realise I'd never make it as a poet, I decided to become a journalist instead. I spent 34 years as a writer and senior editor for American newspapers.
How did you become aware of Young Tom Morris?
I took up golf in my early 40s. My first lesson came with an assignment to read George Peper's The Story Of Golf. That's where I first encountered his glorious and tragic tale.
What made you decide to write a book about him?
I was awed by his memorial in the cathedral cemetery at St Andrews, built with contributions from 60 golfing societies. I kept wondering why wealthy gentlemen wanted to build a monument to a working-class man.
You describe him as golf's first superstar. What made him so special?
Young Tom had a genius for golf that enabled him to revolutionise the way the game was played and post otherworldly scores, including two that went unmatched for 22 years. He played with a slashing bravado that lit up the world of golf in the same way Arnold Palmer would when fans first began watching the game on television.
Did he draw new supporters to the game?
Yes, perhaps more than any player in history. Tommy, as he was known, came of age just as the invention of the first hard-rubber ball opened the game to the masses. His enormous fame was instrumental in igniting the spark that spread the Scottish game to England and around the globe.
Was he able to step out of his father's shadow?
I don't believe Tommy wanted, or needed, to do that. He was Scotland's undisputed King of Clubs and cast a large shadow himself. Besides, he and his father were a team – the most feared foursome duo in the kingdom. Together they thrived off their fame.
Where do his achievements rank in golf history?
Young Tom won six of every 10 times he competed – a record that makes him the first of the game's immortals. Only five other players have stood astride their generation. They are Harry Vardon, Bobby Jones, Ben Hogan, Jack Nicklaus and Tiger Woods.
Do you believe his star power and personality would also have made him a standout in today's game?
Without question. With his go-for-broke style, Tommy was the forerunner of the power players who dominate golf today. I agree with the great St Andrews amateur Leslie Balfour-Melville, who said: "I can't imagine anyone playing better than Tommy did."
Describe your research process and did you visit Scotland as part of it?
Research is like mining for gold. You sift through everything to find a nugget. I travelled twice to Scotland for research and to play the courses where Tommy earned his fame. I played for months with hickory clubs to learn how hard the game once was. Modern players have no idea.
How did Tom's story end?
Tommy died in his sleep on Christmas Day 1875, aged 24. The main artery to his heart burst during the night. Three months earlier, his wife and son had died in childbirth, an emotional blow from which Young Tom never fully recovered.
Why isn't he better remembered?
Perhaps personal tragedy overshadowed his glorious deeds. Perhaps, because his father accomplished so much, he is the only Morris remembered now. But most likely, as Bernard Darwin put it, because "time marches ruthlessly on and makes dim the brightest of records."
---
Monarch of the Green: Young Tom Morris: The Pioneer of Modern Golf, published by Arena Sport Books, £16.99, hardback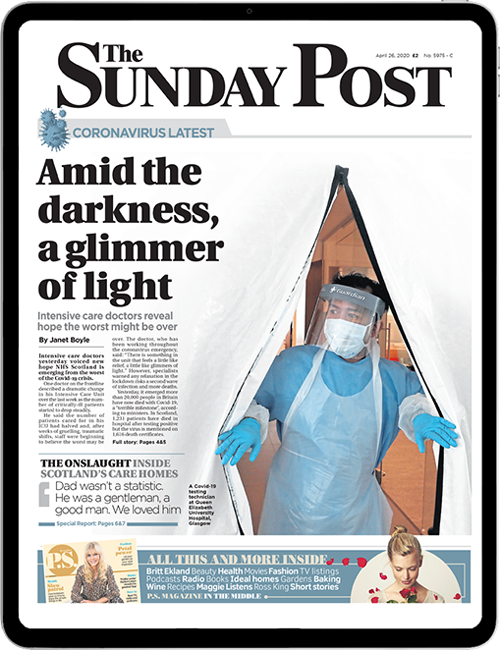 Enjoy the convenience of having The Sunday Post delivered as a digital ePaper straight to your smartphone, tablet or computer.
Subscribe for only £5.49 a month and enjoy all the benefits of the printed paper as a digital replica.
Subscribe