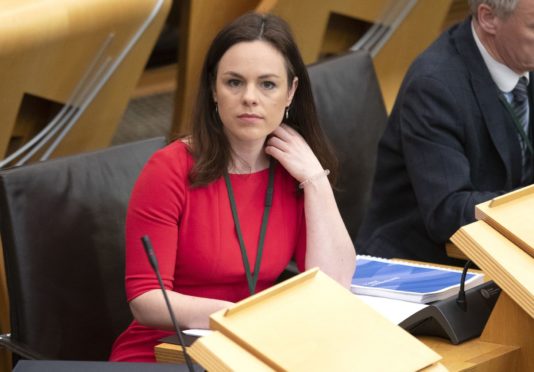 Kate Forbes has refused to rule out a return to frontline politics or standing to be SNP leader again.
The former finance minister left the government after she narrowly missed out on winning the SNP leadership to main rival Humza Yousaf.
She rebuffed the rural affairs job in the Cabinet appointed by new first minister Humza Yousaf, an offer which her supporters regarded as a major demotion and insult.
The 32-year-old MSP now joins the SNP backbenches, but refused to rule out making a political comeback and standing in another leadership contest.
She said: "I'm always motivated by duty, so that's why I never say never. I still think I have a lot to offer Scottish politics and to offer our country in terms of re-energising our economy, breaking the cycle of poverty and ensuring that every part of Scotland gets the attention and the resources it needs.
"I will serve from the backbenches now, but who knows what the next chapter will hold? But for now, I'm entirely supportive of Humza Yousaf as the newly-elected leader."
Forbes previously said Scots will not be ready for another independence referendum until a stronger economic case is made to break from the UK.
The Cambridge-educated former chartered accountant told The Sunday Post that she could continue to make the economic case for independence.
She said: "I have not fully mapped out what the next chapter for me looks like, but I would hope to focus on doing what I said I would do during the campaign – reaching across political divides and speaking to those who are not yet persuaded on the merits of independence.
"This would include working with academics, business people and trade unions to scope out how we deal with some of the intractable problems facing the Scottish economy and overcome them."
She added: "I'm very much looking forward to serving my constituents from the backbenches, but also using the opportunity with time out of government to do some thinking about policy.
"The Scottish Parliament has become a lot more powerful in recent years, but I don't know if the debate has always kept up with the powers.
"I would like to give some time and thought to how we break the cycle of multi-generational poverty, how we use our tax powers well, how we deliver economic prosperity and identify the challenges in doing that."
The Skye, Lochaber & Badenoch MSP said she would also continue to push for dualling of the A9 road, which the Scottish Government last month said would not be completed by its 2025 target.
Forbes said: "I said repeatedly during the campaign that investing in infrastructure and particularly transport connectivity is critical to serving our people and to re-energising our economy.
"But dualling the A9 is not just an economic necessity, it's a matter of life and death, and capital funds need to be found.
"There are immense challenges facing so much of rural Scotland, not least lifeline ferry services.
"If there was a blockage on one of the key arteries in the Central Belt that meant one part of Glasgow couldn't reach another part of the city, there would be enormous outrage and it would be fixed as quickly as possible.
"We need to show a similar level of attention and concern when it affects our rural areas."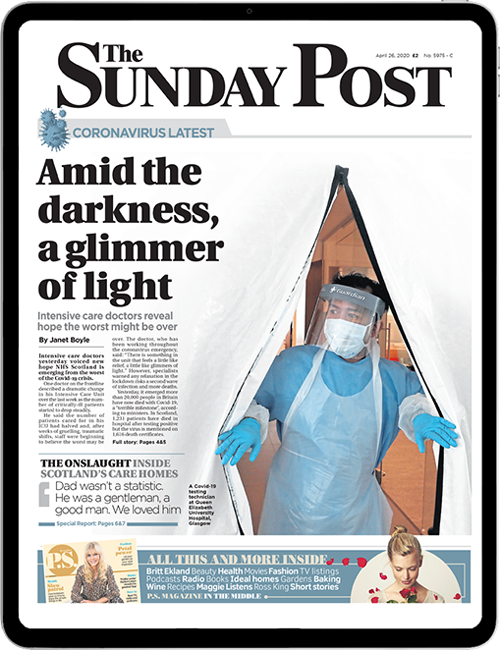 Enjoy the convenience of having The Sunday Post delivered as a digital ePaper straight to your smartphone, tablet or computer.
Subscribe for only £5.49 a month and enjoy all the benefits of the printed paper as a digital replica.
Subscribe