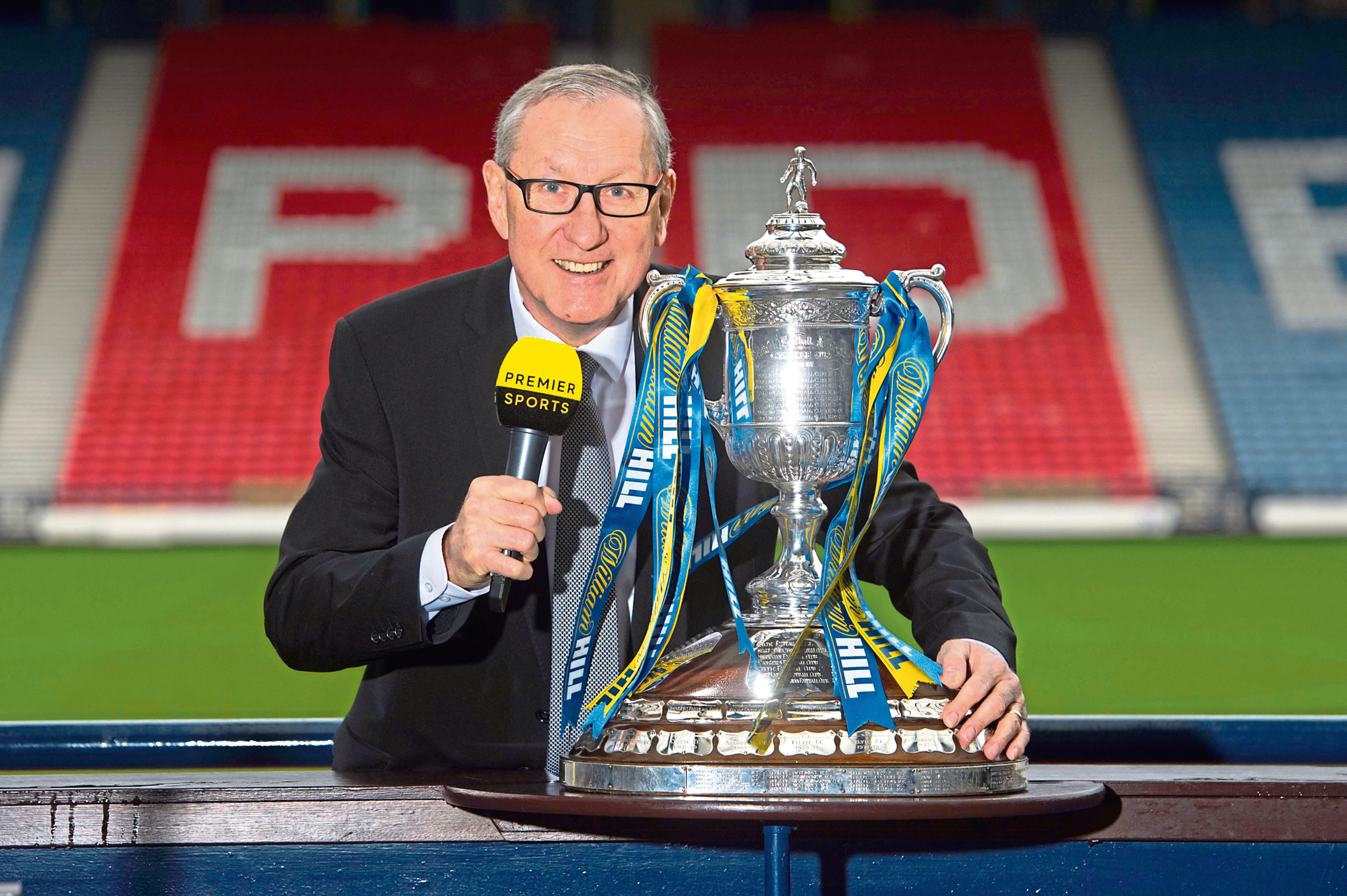 TERRY BUTCHER believes Leigh Griffiths is lucky to have so much help available to him – because it was never there for his still-troubled pal, Paul Gascoigne.
The Celtic and Scotland striker is currently on a club-sanctioned break from football to sort out personal issues, with no time limit set on his return.
And Butcher, who skippered Gazza for rivals Rangers and England, is anxiously hoping the 28-year-old will soon be able to make good on his promise to come back stronger than ever.
"A player getting to take a break mid-season for this sort of thing never happened in our day," said the man who recently turned 60.
"It is sad to think it must have been prevalent back then because we didn't think it was.
"The view at the time was along the lines of: 'You are a professional footballer. What could you have to be depressed about?'.
"With the benefit of hindsight, we can see Paul Gascoigne had real issues – he still does – but he would cover things over with a laugh and a joke and people would say: 'That's just Gazza'.
"I imagine he felt he had to go out and be brilliant every game. That was what people expected, but you can't live up to that all the time.
"Now, if you have a problem, you get time off, which is great.
"It's like an injured player. Clubs allow players to miss one or two games so they don't miss two months.
"They do that as a precaution because they know the pressure their guys are under, what with social media and everything.
"This is more than that, though. This is Leigh's whole life.
"Football is irrelevant. It's his future, and his family, that are important right now.
"I'm not sure exactly what his position is, but I think society, people and clubs owe it to everybody who is suffering.
"It doesn't matter if you're a footballer or a joiner or an accountant. You have to be mentally tough nowadays.
"If there are cracks and flaws in your mental fabric, that can easily be widened and it can be catastrophic.
"Leigh is someone I love to bits.
"He scored goals against my team when he was at Dundee. He's a bloody good player, an internationalist and he has a lot of goals and games ahead of him if we can get him right.
"It will be the best thing ever to see him back in action."
Back in action and back on a pathway to a future more stable than the life Paul Gascoigne has lived out, you would have to say.
"I was with Paul a few months ago, and he still has real issues," Butcher continued. "You see glimpses of the real Paul in there from time to time, and the lovable guy that he is.
"But he never had the help that he needed.
"He didn't help himself, to be honest. But he didn't have the help around him, either.
"I was lucky. I was married early, and had good parents.
"Paul had lovely parents, too – but there was the pressure of being at Newcastle United, the local boy.
"He was under pressure from the word go.
"Sometimes he handled it, other times he didn't.
"He told me a story about the Harley Davidsons. He was at some hotel – it was an unbelievable night with drink – and he woke up, looked out the window and there are 10 Harleys on the lawn.
"He went downstairs and said: 'Those are nice. Is there a Harley Davidson show on?'.
"And the guy at reception replied: 'No, they are all yours. You bought them last night'.
"Paul had bought 10 at 100 grand each. He got hold of the Harley guy, and he said: 'Thanks for the business.'.
"But Gazza replied: 'I can't ride 10 at once. Can you take nine back?'.
"He said: 'No'!
"They did a deal eventually, but Paul lost about half-a-million pounds.
"Paul's an amazing guy. He's generous, he's good.
"But he's lived on the edge for so many years, and he's gone off the edge, too, and come back. That's his life.
"If he'd had help a long time ago, maybe it would be different.
"Football clubs are a family. You have to look after your family as best you can.
"Clubs now have structures, with access to professional people who can help.
"You can't put a time frame on it. You have to let it run its course, but give the player as much help as possible.
"If anything, it strengthens the unity of the squad as everybody wants to help."
While the former Coventry City, Sunderland, Hibs, Motherwell and Inverness Caley Thistle manager – and Scotland assistant boss – says he has never had to deal with a situation exactly like the Leigh Griffiths one in his time as a coach, he has had his share of personal and professional tragedy.
Butcher said: "We had a young player at Hibs – David Paul – who died. That was horrible."
The teenager died suddenly, four days before Christmas in 2013, due to an undiagnosed heart condition.
"I didn't appreciate the enormity of it until I lost my son, Christopher, last year," Butcher continued.
"My son was 35, David was only 18, a real youngster.
"That's been 15 months (since his son's death) and we are getting there.
"It's tough. Rita and me have each other and we get through it. It's not nice.
"If anything, it brings the family closer. I hope it does with Leigh, too.
"We have two other sons, who are in Southampton and doing well.
"It makes you appreciate them more. I can see them more now, and look after them more.
"It makes you re-evaluate everything and I'm sure that will happen with Leigh – about life, what he wants out of it and how he wants to progress.
"Our family perhaps didn't seek out the help we could have done and should have done. We are maybe the old-fashioned, stiff-upper-lip family."
Butcher is currently spending more time at home due to his decision to bring his time as boss of the Philippines to a quick end.
"I had the Philippines role but the guy was nightmare. I wasn't going to get paid," he revealed.
"If I was to go back into football, it might be international management, or as a director of football or something.
"A bit more up the stairs than in the dugout. You see what goes on now, with social media.
"My God. Do I want to be part of that? Not really. I'd rather be behind the scenes.
"I have a lot of experience, but I'm happy doing what I'm doing, chatting in the press and getting reasonably well paid for it.
"I'm semi-retired, just enjoying doing stuff, various bits and bobs.
"I am going on holiday to Hawaii with my wife to celebrate our 60th birthdays so that will be nice."
Butcher does retain a connection with football as a regular visitor to see his old side, Ipswich Town, whose manager, Paul Lambert, he counts as a friend.
"I go and watch Ipswich for my sins, which has been a disaster as they are battling against the drop.
"But Paul is in there now and he's been great.
"I know him very well. We text a lot, and he is a great motivator, bringing everyone at the club together.
"He is keen to get the history of the club across, and what you are fighting for. So he has been a breath of fresh air.
"He inherited a nightmare situation with their goalscorers, Joe Garner and Martyn Waghorn (both ex-Rangers), having been sold.
"But he has signed five players on loan and, it being the Championship, there are still plenty of games left.
"Whether they can stay up, I don't know. But they'll give it a go.
"We were 10 points adrift at one point. So if Paul can keep them up, it will be the greatest-ever escape, ever, for any league."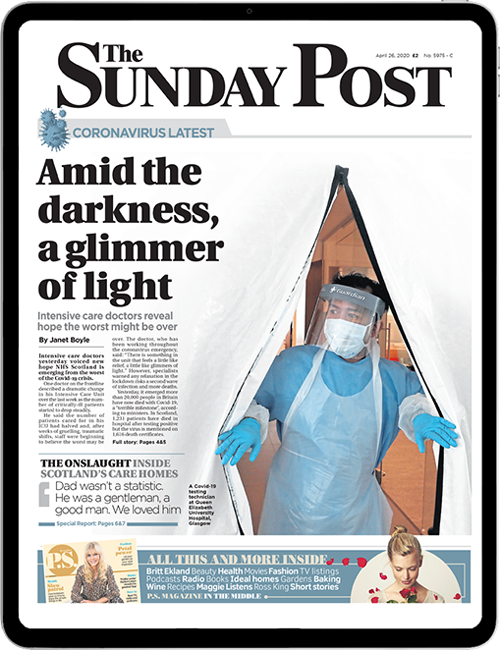 Enjoy the convenience of having The Sunday Post delivered as a digital ePaper straight to your smartphone, tablet or computer.
Subscribe for only £5.49 a month and enjoy all the benefits of the printed paper as a digital replica.
Subscribe