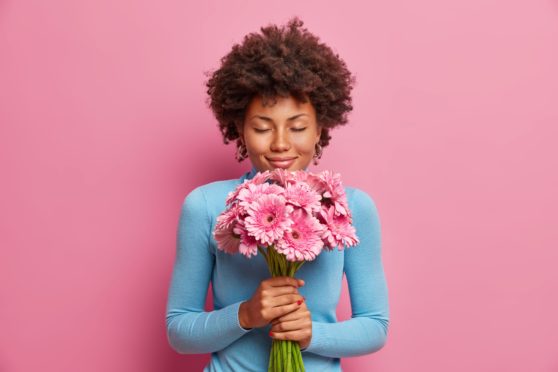 That flowers are beautiful no one can deny. And we have seen a sea of them in the past pandemic year; flowers sent to the sick, for bereavement, to thank those who have cared and today, of course, for Mother's Day.
But florist Claire Bowen, a founding ambassador of the Sustainable Floristry Network who promotes environmental awareness within the industry, says there are more to flowers than meets the eye – or the nose.
They contain medicinal and healing properties as well as providing psychological benefits. Flower power is real – and Claire, 48, formerly of East Lothian – is ready to prove it. The floristry guru, who runs courses at her Oxfordshire business Honeysuckle & Hilda, has just launched a new book, The Healing Power Of Flowers.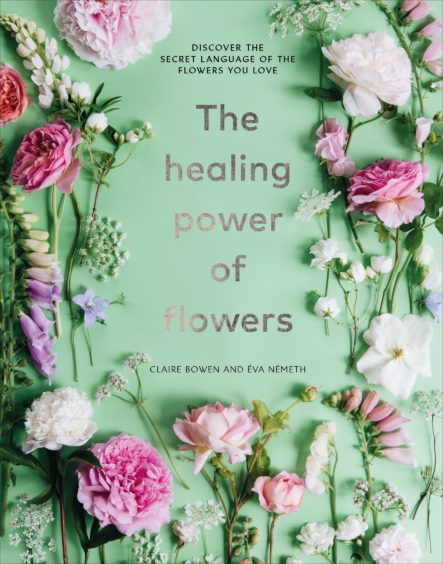 She told The Sunday Post: "I began writing in March last year, at the very beginning of the first lockdown. There is no doubt in my mind that flowers, and writing about them, brought me great comfort and I hope others will now draw some inspiration from them too.
"The giving of flowers has a long tradition dating back to the Ancient Greeks, Romans and Egyptians. Flowers feature in Celtic myth and Druid beliefs and in Chinese culture. I think it is rather wonderful that it is something we still do today, it shows what powerful messages flowers can convey.
"All the flowers in the book have a healing property of sorts. Some heal via emotion, or the energy that they inspire; others through their scent or medicinal properties. I have included traditional examples such as jasmine and mock orange, both of which are used in aromatherapy for their uplifting scents.
"And I have listed 80 that grow in the UK that are suitable as gifts. We often think of them as a gesture of love, but they can also be given as an expression of consolation, joy, celebration, to calm, to console, to inspire success.
"They can be used to show appreciation to someone who cares for someone else, be it mothers, Godmothers, or simply mother figures…pretty much everybody who looks out for anybody else. In times like these, we need them all more than ever.
"In a world where overconsumption contributes to widespread environmental problems, the simple act of giving flowers that have been sustainably sourced can be more meaningful than any lavish gift. Nature is fundamental to our wellbeing and if we honour her, we will be rewarded many times over."
An expat Scot, Claire always has her homeland at heart. She said: "I always think of heather as an iconic Scottish plant. I went to prep school near the Eildon Hills in the Borders and the sight of them covered in heather has stayed with me. When my own mother died a few years ago, I made her funeral spray out of heather and thistles and native grasses, shaped to look like a Scottish moor. It truly represented her love for her country. She was a passionate Scot.
"The thistle is significant. It has been prevalent in Scottish heraldry for more than 500 years. The Most Ancient and Most Noble Order of the Thistle, founded by James VII in 1687, is an order of chivalry awarded to those who have made an outstanding contribution to Scotland."
Claire, one of the first female pupils at St Mary's in Melrose that has turned out top international rugby players such as Arthur Dorward, Tom Elliot and John Jeffrey, and even played herself, said: "There is very little that invokes more emotion or pride in me than the sight of 15 men running on to a rugby pitch with thistles emblazoned on their shirts. Thistles didn't actually feature in this book, but if they had they might have represented hope."
---
Blooming marvels
Japanese Anemone
Bringing calmness and serenity
The delicate flowers of Japanese anemones bloom from late summer through to the first frost, ranging from white to pale pink. Sometimes called windflowers, their graceful stems are set in motion by even the lightest of breezes, causing the flowers to dance in the breeze. It is certainly easy to attribute a certain Zen-like quality of inner serenity to their discreet beauty. These flowers feature in Japanese ornamental gardens, which are spaces of meditation and reflection, to inspire peace and contemplation. The flowers contribute to the overall feeling of calm and serenity and are an ideal token to give to someone wanting a little peace and tranquillity in their life.
Peony
Bringing luck, happiness and good fortune
Almost everyone loves the plump peony, sometimes referred to as "the rose without thorns". They are possibly the flower most requested by brides and are often associated with devotion. This stunning flower is China's national emblem, where it is seen as a symbol of luck, happiness and fortune. Deep-red peonies are most prized as they are the most closely linked to honour, wealth and prosperity. Given the beauty of this flower and its association with luck, success, and happiness, it is the most appropriate flower for a wedding bouquet. Giving peonies as a present is the perfect way to wish someone good fortune, joy and prosperity.
Geranium
Aromatherapeutic healing for depression and anxiety
The geranium is a common sight in window boxes and on kitchen windowsills. The oak-leafed geranium we are looking at here (also known as a perlagonium) has been designated the emblem of true friendship. The geranium is widely used in aromatherapy to relieve anxiety, discontent and stress and is used to treat a number of health conditions. There is scientific data to indicate it might be beneficial in pain management. And it is said that inhaling geranium's essential oil can have a calming effect. It is also used to help poor relationships. Geraniums are the perfect token to give to a dear friend for whom you will always be there, or to someone who has always been there for you.
Aquilegia
For courage
The name aquilegia comes from the Latin "aquila", meaning "eagle", because the flower is thought to resemble an eagle's foot. The Greeks and the Persians declared the eagle was the sun's representative, a symbol of spirit, while in early Christianity, the eagle was a sign of hope and strength and for Native Americans the eagle represents courage and patience, knowing the future may hold possibilities not yet seen before the eagle takes flight. This flower's meanings – including resolution and strength – led it to be traditionally worn for courage. It is perfect for someone who has been grieving or experienced a period of sorrow and is about to begin a new chapter in their lives. v
Fritillary
For healing and renewal
There are many types of fritillary, but it is the delicate Fritillaria meleagris, more commonly known as the snake's head fritillary, we have here. This variety has a number of names, including chess flower, chequered lily and snake's head lily', while fritillaria itself comes from the Latin frittilus. The pattern of the snake's head fritillary also resembles a chessboard, so games, which involve luck and desire for success, spring to mind, making this a flower for success. But it is the symbolism surrounding the snake, which sheds its skin to emerge stronger, larger and healthier than before, that makes this flower a symbol of transformation, healing and renewal. Snakes head fritillary would be an appropriate gift for someone recovering from of ill health, restarting a business, or switching career.
---
The Healing Power of Flowers by Claire Bowen and Éva Németh (Ebury Press, £12.99) Photography by Éva Németh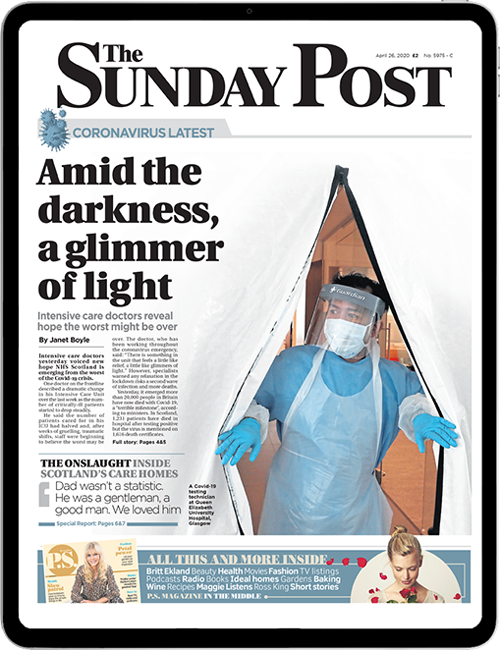 Enjoy the convenience of having The Sunday Post delivered as a digital ePaper straight to your smartphone, tablet or computer.
Subscribe for only £5.49 a month and enjoy all the benefits of the printed paper as a digital replica.
Subscribe