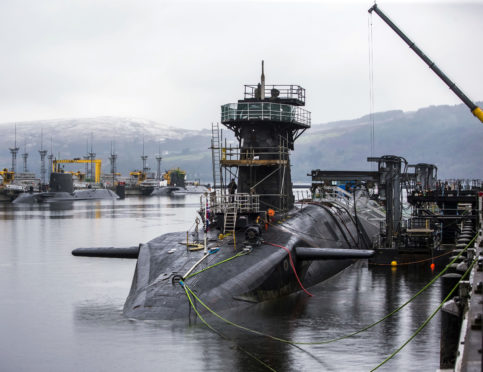 Fishing groups have spoken of concerns posed by the military presence on the Clyde after a near-miss involving a nuclear submarine and a passenger ferry.
Recalling a previous net-snagging tragedy, one association said safety issues were always in mind.
A Marine Accident Investigation Branch (MAIB) report last week into an incident involving a nuclear sub and a ferry in 2018 said 215 passengers on the civilian vessel had been in "immediate danger".
Elaine Whyte, executive secretary of the Clyde Fishermen's Association (CFA), said: "We lost the Antares and its four crew in 1990 when the vessel was dragged down by a sub. It's something which is always in our minds.
"There was also the Karen, which was pulled back by a submarine five years ago. Luckily, they weren't pulled under. We have always believed it is important to have good communication with the Royal Navy so we are sharing the space in a way that's safe.
"There are also issues such as live firing as there have been instances where we have not been quite aware somewhere is being used as a range."
The CFA covers around 50 boats fishing the Firth of Clyde. The loss of the Antares was sorely felt, with four crew lost when it sank after its nets became entangled with Royal Navy sub HMS Trenchant near Bute.
The MAIB report last week into the 2018 ferry near-miss said passengers were endangered when a nuclear-powered submarine and a ferry nearly collided between Scotland and Northern Ireland.
The Royal Navy said an investigation in 2018 identified "necessary actions to prevent a re-occurrence".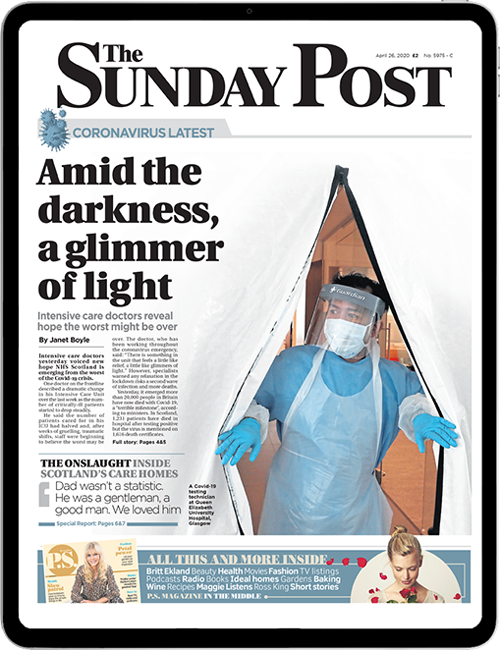 Enjoy the convenience of having The Sunday Post delivered as a digital ePaper straight to your smartphone, tablet or computer.
Subscribe for only £5.49 a month and enjoy all the benefits of the printed paper as a digital replica.
Subscribe