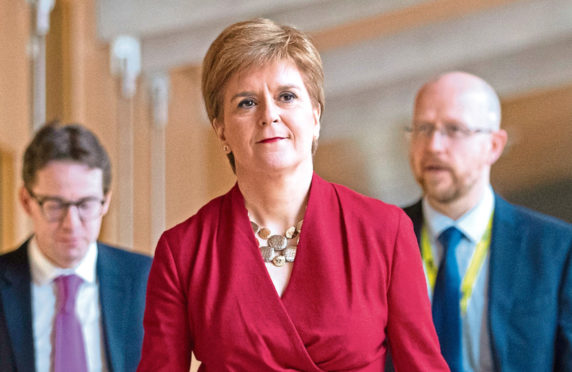 Scotland's First Minister has warned mesh surgeons who "acted inappropriately" may face disciplinary action.
Nicola Sturgeon confirmed the General Medical Council (GMC) could investigate complaints after meeting victims who claimed to have been told all their mesh had been removed, only to discover some remained in place.
Ms Sturgeon said in a letter to mesh victims: "This concerns me greatly.
"Many of those attending the meetings questioned the extent to which clinicians are held accountable for their actions.
"I should therefore stress that every health board has a formal complaints procedure and patients must not hesitate to make a complaint if they are in any way unhappy with their treatment.
"Further, where patients believe that care has been negligent, they can discuss a potential negligence claim with a lawyer.
"In any circumstance where clinicians are found to have acted inappropriately, the health board in question must decide appropriate action, which could include referral to the GMC."
MSP Neil Findlay said: "The GMC should be launching an immediate investigation. How can surgeons tell women their mesh as been removed, only for them to find when they go to the US that most of it remains inside their body?"
The First Minister also indicated in her letter she plans to offer women a "sit-down review of their patient notes".
But Olive McIlroy, of Scottish Mesh Survivors, commented: "While we welcome reviews, we most certainly do not wish to have these carried out by the surgeons who implanted us, or anyone connected to them."
The Scottish Government said: "The First Minister and Health Secretary have been clear they are absolutely determined to do everything possible to ensure that all women affected by transvaginal mesh problems get the treatment and the care that they need."
The GMC said: "We are aware of the reported issues in Scotland and the impact this has had on patients' lives. As with all complaints, a decision would be based on the specific facts of the case."