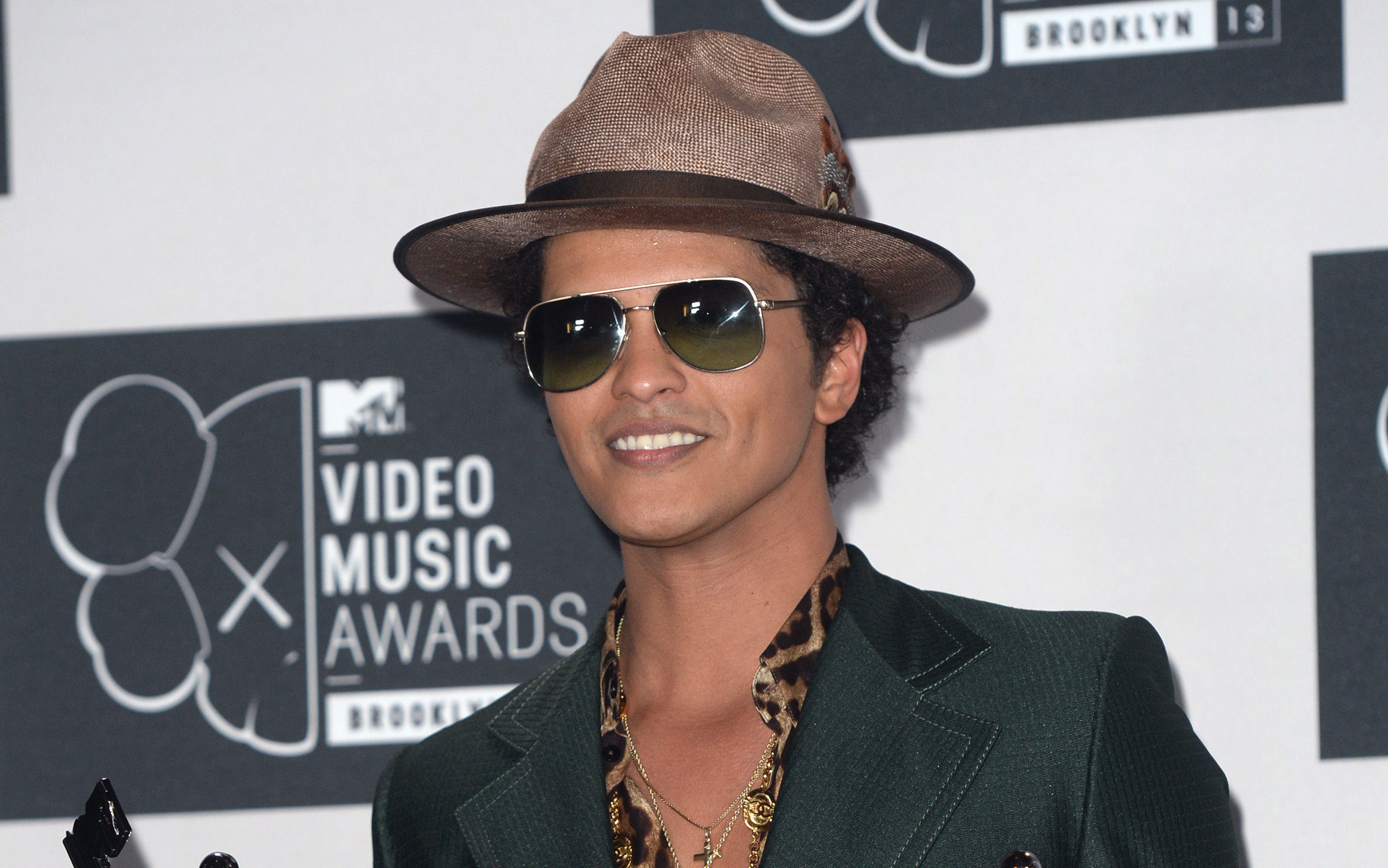 BRUNO MARS was forced to leave the stage following a fire scare during a concert in Glasgow.
The Uptown Funk singer was performing at Glasgow Green on Tuesday when stage lights caught fire, causing a temporary evacuation of the performers.
One fan tweeted a picture of a safety message that flashed up on one of the giant screens in the outdoor venue.
It read: "This is a safety announcement. It is necessary to stop the show temporarily. Further information to follow."
Lighting on @BrunoMars stage just got caught fire mid gig! pic.twitter.com/NEtcRSmXbh

— ? ? ? ? ? ? ? ? ? ? ? ? (@JonnyStewart88) July 10, 2018
Bruno Mars is on FIRE ?? (no, seriously… they've had to temporarily stop the show because of the fireworks ?…) thanks to the team for extinguishing ?‍?? pic.twitter.com/G8PCQ13FvU

— Amber Zoe (@imamberzoe) July 10, 2018
A spokesperson for DF Concerts said: "During the Bruno Mars show, there was an incident involving one of the stage lights meaning the show was stopped temporarily.
"Thanks to the quick thinking of our stage team who assessed the situation, this incident was quickly responded to, allowing the show to continue safely."
The singer returned to the stage around seven minutes later, singing "we burned the stage down in Glasgow".