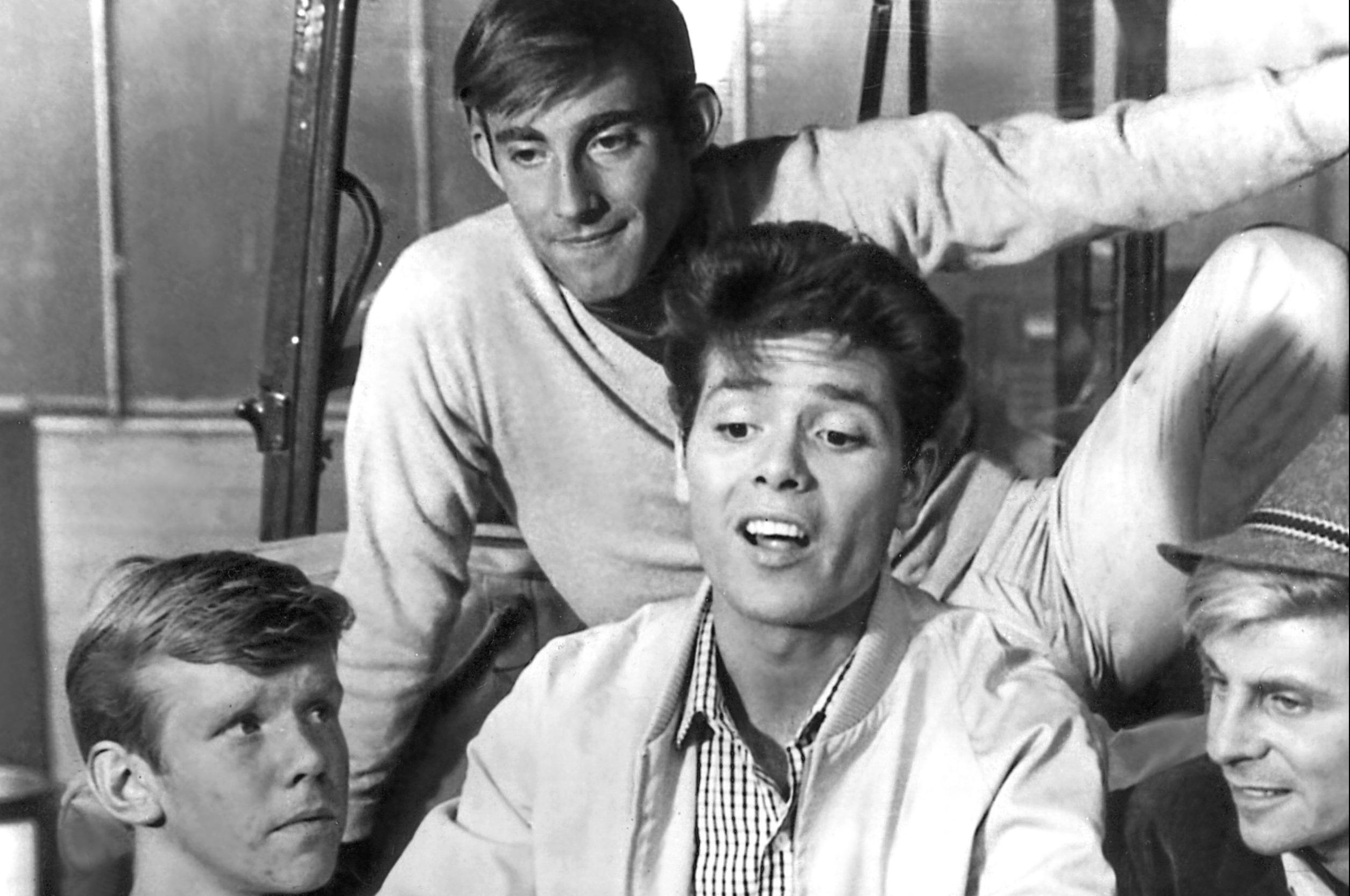 CLIFF RICHARD sat on a London bus, at the peak of his fame, the world at his feet — with a look of sheer terror on his face.
That's how Melvyn Hayes remembers it, anyway, and he shares that horror to this day, as he recalls having the lives of Cliff and The Shadows in the palms of his sweaty hands.
Best-known as Gunner "Gloria" Beaumont in It Ain't Half Hot Mum, Melvyn starred alongside Cliff and his band in their three best-known movies.
The Young Ones, Summer Holiday and Wonderful Life saw Cliff outdo any other actor at the box office in the early 60s, but it's the mayhem and trepidation that make Melvyn laugh.
"Cliff and I had to learn to drive London double-decker buses, before going off to film Summer Holiday in Greece," he remembers.
"They didn't teach us for more than half an hour, so it would have been hard enough on British roads.
"Coming round bends on the cliffs of Greece? You can imagine! In fact, I remember driving this big bus round a bend, first day of shooting, and wondering what the insurance would cost, with Cliff, The Shadows and Una Stubbs in the seats behind me.
"I was heading for the cameras, as I knew we wouldn't go over the edge that way!
"They told me if they waved their right arms, I was too near the wall, and if they waved their left, I was too close to the edge.
"Then, the director shouted that they were going to zoom in, and could I look scared? I shouted: 'Scared? I'm terrified!'"
Melvyn, who is 81 and living on the Isle of Wight these days, still works in the business and has the energy of a man half his age — a bit like Cliff, in fact.
As he reveals, those adventures with Cliff were unforgettable, and he could have told you back then that the singer would remain extremely popular into the 21st century.
"The ultimate professional, a lovely bloke, determined to make it big," is how he describes his pal. "And if they had come and said: 'Cliff, forget the music and focus on films,' he would have turned them down.
"The Young Ones was huge, despite no money being spent on it. We were just a bunch of kids having fun, and it was a smash!
"Summer Holiday had a few bob spent on it, but The Young Ones had that lovely rawness. What I remember is that Cliff was a singer, not an actor but, boy, he was the last one there every day, working hard on it.
"I said to Cliff: 'When people ask me what Cliff is like, I always tell them what a great guy you are!' He said: 'Yes?'
"I said: 'But you never say what a great guy I am!' He said: 'Well, you're not!' I warned him: 'Right, one day I'll tell them the truth.'
"'What is the truth?' he asked.
"I had to say: 'You're a great guy!'"
If Cliff looked just the part, Melvyn was forced to do something with his own appearance that he found a bit of shock.
"For The Young Ones, they told me to dye my hair blond," Melvyn reveals.
"The movies could have been very different, you know — it's said Barbra Streisand was approached, but Audrey Hepburn and Millicent Martin were, too.
"Una Stubbs was the one I always felt would be the ideal leading lady for Cliff. I thought Carole Gray, who they chose, looked like his mother!
"But who am I to say? The films were smash hits, and Cliff was No 1. We were vying with James Bond, but Cliff and those films were the stars until The Beatles made us look a bit square."
With their enthusiasm and work ethic, Cliff and Melvyn have remained popular half a century later.
---
READ MORE
Friends reunited… and it's all thanks to Cliff Richard
Oscar wins underlined Frank Sinatra's success in his 'second career'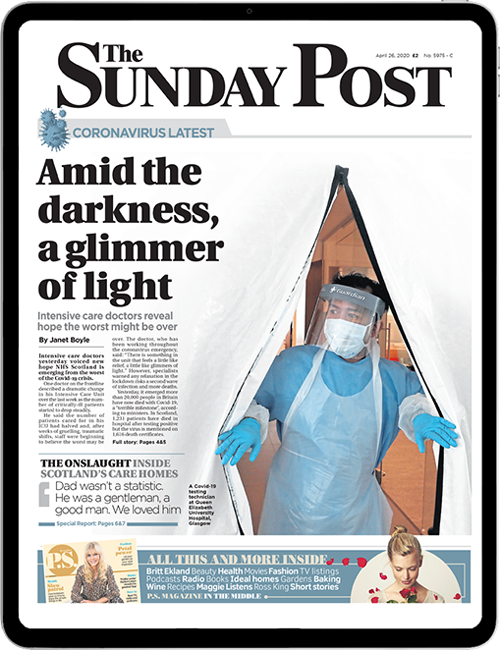 Enjoy the convenience of having The Sunday Post delivered as a digital ePaper straight to your smartphone, tablet or computer.
Subscribe for only £5.49 a month and enjoy all the benefits of the printed paper as a digital replica.
Subscribe