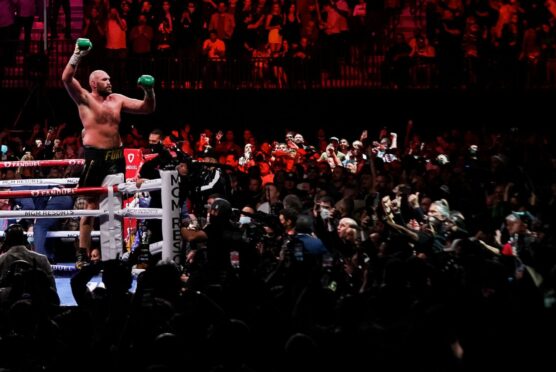 It was a fight for the ages as Tyson Fury retained his WBC heavyweight title against Deontay Wilder in Las Vegas a week ago.
The Gypsy King fighter is represented by MTK Global, linked to alleged Irish mafia boss, Daniel Kinahan, but does he now face a fight of his own as, holed up in Dubai, law enforcers circle his desert refuge?
A once safe haven for the world's crime lords, the United Arabs Emirates now seems a little more precarious after a series of high-profile arrests and seizures including a £100m haul of cocaine last week.
Kinahan, who has no convictions, says he is no longer connected to MTK which, like his alleged drugs cartel, has links to Scotland.
Here, in an extract from her new book, Clash Of The Clans: The Rise Of The Irish Narcos And Boxing's Dirty Secret, Nicola Tallant, investigations editor of the Sunday World, based in Dublin, suggests Kinahan, 44, may not be able to dodge the punches for very much longer.
---
Crime journalism is a difficult job for so many reasons and, with ever-decreasing budgets and tighter deadlines, we are constantly walking further and further into dangerous territory, at a time when criminals are using their wealth to try to legitimise themselves and employing teams to manage their public image.
There is simply nothing that will replace looking a contact in the eye and getting the measure of them and who they are.
Sometimes that can be an uncomfortable thing to do and a step into the unknown but there are plenty of public places to meet and, like all good criminals, I often chose an airport as the gold-standard venue. Nobody can arrive with a gun.
In a lounge at Heathrow, I sat across a table from one of Daniel Kinahan's inner circle. "Nicola, when is he going to be arrested? When is it going to end?".
In Dubai, Kinahan remains very close to those running MTK but he is also surrounded by those from his other life. They are his last line of defence, and they are become increasingly concerned about having an exit strategy should things turn.
An extraordinary effort from the Garda and their European, US and UK counterparts has seen the collapse of all but this last desert stronghold of Kinahan's mob, where massive cocaine shipments are still brokered.
In prison in Ireland, upwards of 60 inmates are associated with the Kinahan mafia. They have been swept up in a massive and hugely successful crackdown at home.
All the while, the man at the top of the tree, Daniel Kinahan, remains free while all around him fall. However, according to police sources, the clock is ticking for him as plans for the final dismantling of his operations continue to progress.
The United Arab Emirate's stance on gangsters has been an international curiosity but, amid an escalating unease amongst an underworld hiding out among the super-rich, a series of wanted men from Australia and Europe have been arrested there in recent years.
A united nations of law enforcement – Belgian, British, Danish, Swedish, Dutch, Spanish, Australian and Indian – are understood to be liaising with officers in Dubai, as well as senior officers from Ireland.
The wedding of Daniel Kinahan at the Burj Al Arab luxury seven-star hotel in May 2017 has become a focal point for investigators.
Six months after the wedding, attended by mob bosses from across Europe, encrypted messages discovered on a server in Canada would provide hard evidence of the "Super Cartel" suspected of moving almost £25 billion of cocaine into Europe.
As he points out repeatedly, Kinahan has no criminal convictions but he has been identified in the High Court in Dublin as a senior figure in organised crime on a global scale and the Criminal Assets Bureau, one of the most respected forces in crime fighting across the world, has said he "controlled and managed" the operations of the Kinahan organised crime group who have in turn been described as a murderous bunch, smuggling guns and drugs into Ireland, the UK and mainland Europe on a massive scale.
In June 2020, the then Irish Taoiseach Leo Varadkar confirmed to the Dáil there has been contact between the Department of Foreign Affairs and the United Arab Emirates regarding Kinahan. A year previous, the "Kinahan Cartel" was cited in Europol's Drug Markets Report, which was later referred to in the Dáil at which point Varadkar stated: "The Kinahan gang no longer operates from Ireland but from the United Arab Emirates. That is one example of the success the Garda has had in getting some of these gangs out of the country altogether."
Meanwhile, MTK has continued to spend heavily, even during the precarious financial days of Covid-19.
Questions remain on where their money comes from, or how they are financed. Kinahan had laid low for years and worked hard to distance himself from boxing, from MTK and from Tyson Fury but his ego once again got the better of him and, in an effort to be recognised as the boxing power-broker he so desires to be, he exposed himself fully in what many believe will ultimately be his undoing.
His poorly constructed campaign to reinvent himself as a businessman has been a disaster. He has, for now, retreated back into the shadows. But his catastrophic foray into celebrity has left him injured after it again exposed the fact that he is still in the background at MTK.
In Kinahan's world, things should be different now. His past should have been forgotten. Ireland should be ashamed of ever doubting him and be embarrassed by all the nasty comments made about him.
Preparations should be under way to welcome back Dublin's finest son and the people should be ready to take to the streets to welcome him home and applaud him for all he has done. On Planet Daniel, the media should have been gagged by now; its printing presses silenced forever.
But like many before him, Mexican Cartel boss Joaquin "El Chapo" Guzman and Colombian, Pablo Escobar, the end could be a self-made destruction. Those who have followed Kinahan's rise, and the Garda who have devoted their careers to bringing him to book, are flabbergasted by what goes on in his head.
Meanwhile, the business titans ruling the fight game continue to stand shoulder to shoulder with him and are blunt about how little his background matters to them. However, sometimes life doesn't turn out like we hoped, and as every boxing fan knows, it isn't over until the final bell.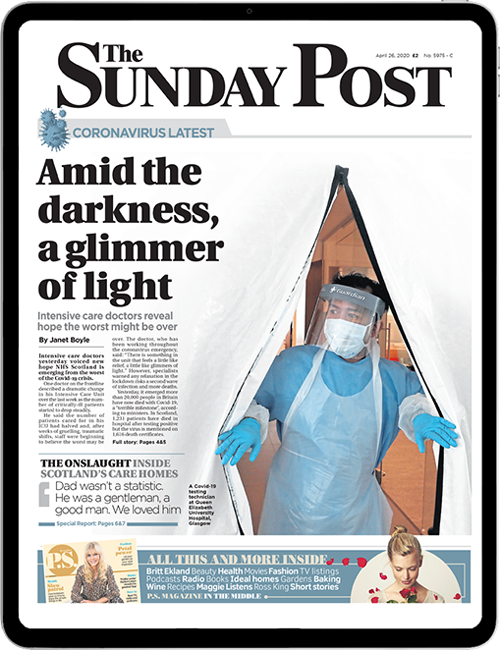 Enjoy the convenience of having The Sunday Post delivered as a digital ePaper straight to your smartphone, tablet or computer.
Subscribe for only £5.49 a month and enjoy all the benefits of the printed paper as a digital replica.
Subscribe