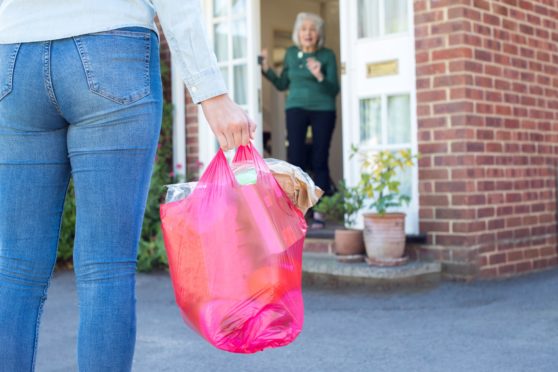 It might sound trite but staying upbeat will help you through the coronavirus crisis.
Dr Alan Watkins warns us that panic, fear and stress all lower resistance and immunity to viral infection.
And, being a doctor, immunologist and neuroscientist, he's better qualified to tell you what's what than most.
"There are five waves to this," he explains.
"Wave one is the actual medical problem, the viral infection, and along with that is the psychological panic, anxiety and fear about the scare you might get it or pass it on to somebody else.
"Wave two is the health system overwhelm which is what the government is planning for, trying to shield the at-risk population which is why everybody's confined to barracks – we don't know who's infected because a lot of people who are have no symptoms.
"The third wave is the economic problem, which itself causes psychological suffering.
"If you panic and get anxious, the biological consequence of that is it increases your cortisol level which is the body's main stress hormone and impairs the immune system.
"If you increase your cortisol level it makes it more likely you're going to be infected, and more likely that infection will be severe and, in turn, more contagious.
"Getting worried and panicking actively impairs your immunity so the priority must be for everybody to remain optimistic, resolute, determined, focused and in a more positive emotional state because if you do that – despite the chaos and the crisis – it actually improves your biology and immunity, which is something the government's not telling you.
"But while worrying and panicking increases your risk, the good news is that the opposite is also true.
"A good antidote is a feeling of appreciation for all the frontline staff, all the drivers, all the people in society who are working really hard to help us all through.
"Positive thinking won't cut it – you have to feel the energy in your body. It's not an intellectual process.
"Positive thinking happens above your eyebrows, you actually have to physically feel positive or appreciate another human being as an antidote to the tendency to get panicked or concerned.
"And, of course, there are loads of social media scare stories, the news channels are pumping out bad news on a daily basis, stirring up a whole load of panic without any sense of responsibility when, in fact, they're making it worse by lowering the nation's immunity when they should be boosting it.
"So in answer to the question, 'What can I possibly do when I'm socially isolated at home?', you can try to maintain a sense of cheerfulness as much as possible.
"Previous generations lived through the Blitz and were locked down for five years with no end in sight; this is just our version of that and it will pass – this isn't an endless war – if we take appropriate measures and remain upbeat.
"It's better for your health and emotions are contagious. If you're panicking, you'll infect people, not with the virus but with negative emotions. But if you're optimistic you'll infect them with positive emotions."
Two personal examples of that are the fact my village has organised a community group to make sure everyone's OK, and my next-door neighbours asking me to go to my back door on Sunday night, where their whole family sang Happy Birthday to me over the fence for my 50th.
Dr Watkins says: "That's wave four which are the changes to all of our systems which will result from this.
"Covid will change things, for instance WhatsApp groups in local communities like yours. Cul-de-sacs across Britain are now connected to each other, and it'll change the way we see global healthcare and economics.
"Put it this way, there are people in China who've seen a starry sky for the first time in three years as the pollution's abated.
"Things will change in a good way – they needed to.
"When people feel threatened, the natural human response is fight, flight or freeze. You can't fight a virus, you can't flee it so many people are 'freezing', going into a selfish bunker mentality, and buying a thousand toilet rolls.
"There is enough to go round so one of the benefits that may come out of this is that people may stop being selfish in the face of a crisis.
"That's one of the hopes post-Covid, people understanding the need to get a grip of your emotions in a crisis. If you don't, you make bad decisions like those lads having a barbecue.
"And number two is communities reaching out to support each other. If people become a lot more what's called 'pro-social' or community-minded effectively, then Covid will have actually been a benefit to humanity.
"That's wave five, all the unintended, unpredictable consequences of a health crisis like this such as people getting really good at virtual connectivity, having Sunday lunch over the internet."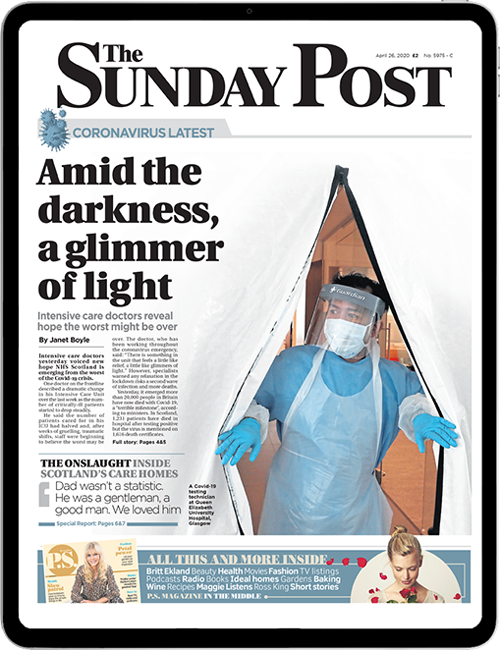 Enjoy the convenience of having The Sunday Post delivered as a digital ePaper straight to your smartphone, tablet or computer.
Subscribe for only £5.49 a month and enjoy all the benefits of the printed paper as a digital replica.
Subscribe