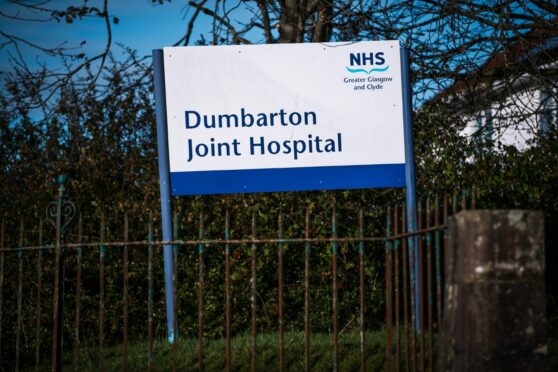 Fears for a lifeline facility for older patients exposes deepening concern about the national dementia strategy, experts fear.
Insiders have voiced grave concerns over the potential withdrawal of services at Dumbarton Joint Hospital – home to the Cairnmhor Resource Centre for older people with dementia.
Dementia experts said ­questions over the historic facility proved Scotland had failed to plan for a rapidly ageing population ahead of the launch of the National Care Service in 2026.
Scottish Labour's health spokeswoman, Jackie Baillie, said she had been contacted by people over the risk of closure of the dementia services unit and had tried unsuccessfully to seek information from the head of the area's health and social care partnership. NHS Greater Glasgow & Clyde said there were no "current" plans to shut the hospital.
One source said: "There are serious doubts over the future of this place because its condition has been allowed to slide so badly. The idea has been touted that they will move elderly people perhaps to other hospitals as they try to centralise services. It would be a massive loss to staff, patients and their families."
Dumbarton MSP Jackie Baillie said she would fight to keep services based at the hospital. "The services at Dumbarton Joint Hospital are important locally, particularly when it comes to dementia care, and there are hard-working staff trying to ensure that people are cared for well," said Baillie, deputy leader of Scottish Labour.
"I have written to the health and social care partnership to clarify this several weeks ago but have yet to receive a reply. I am clear these services need to be retained for the benefit of the community."
Dr Kainde Manji, head of dementia at Age Scotland, said: "The Cairnmhor resource centre is a real lifeline for people living with dementia in the area and its proposed closure will hit an already isolated and underrepresented group hardest.
"Recent figures reinforce the fact that Alzheimer's disease and other types of dementia are among the highest causes of death in Scotland and emphasise the need for early diagnosis, preventative social care and community-based support.
"Scotland just isn't planning effectively or quickly enough for a rapidly ageing population. With a new national dementia strategy and the National Care Service in the works urgent action is needed to ensure people affected by dementia in Scotland can live longer and live well following diagnosis and receive the support that they deserve."
Meanwhile, union ­leaders are urging planning for the new National Care Service is put on hold, with the Scottish Trades Union Congress claiming the reforms will be hugely expensive and risk disrupting vital care services.
Ministers have hailed the Scottish Government's flagship policy as the biggest reform to public services in the history of the NHS.
The plans would strip the running of social care services from councils and hand responsibility to care boards, which would operate in a similar way to NHS health boards.
Manji added: "We need to be increasing investment in dementia care, not cutting back on vital resources like the Cairnmhor centre.
"Evidence suggests that ­people living with dementia who are immersed in their communities live longer and have better outcomes than those who don't have access to this kind of support."
The news comes following a two-decade-long fight to secure the future of another hospital in the area.
Following the closure of accident and emergency services at Vale of Leven Hospital in 2006, services were further cut, including the downgrading of lab services and axing of the surgical in-patient ward.
Scottish Conservative Shadow Health Secretary Dr Sandesh Gulhane said: "Patients and their families will understandably be deeply worried about the potential ­closure of this vital facility. These sort of services are undoubtedly delivered best for those who require them when they are routinely available in their own community."
Families and patients needed to be immediately consulted on any plans for the hospital site, according to Scottish Liberal Democrat leader Alex Cole-Hamilton.
He said: "We should be ­making it easier for people to access medical services closer to home, not the opposite.
"There are also additional challenges when it comes to moving patients with dementia to new facilities.
"The Scottish Government and health bosses should come clean about what is planned for the Dumbarton Joint Hospital then there will need to be extensive discussions with local people and service users about whether these changes are in their best interests."
NHS Greater Glasgow and Clyde said: "There are no current plans to close Dumbarton Joint Hospital which delivers important ­services to the local area. Any proposals regarding changes to services would be undertaken in line with national guidance and with the involvement of stakeholders.
"This ensures we're able to hear from anyone who may be impacted by any proposed changes and allows for open and transparent decision-making throughout."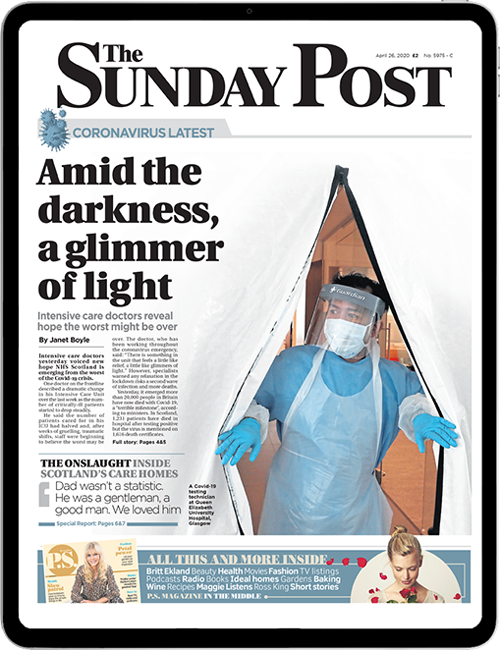 Enjoy the convenience of having The Sunday Post delivered as a digital ePaper straight to your smartphone, tablet or computer.
Subscribe for only £5.49 a month and enjoy all the benefits of the printed paper as a digital replica.
Subscribe