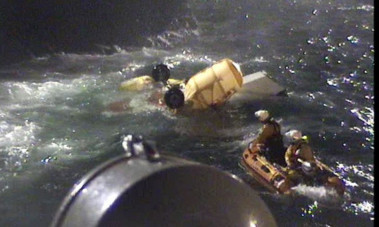 The father of a young pilot who died with 15 other men when their helicopter crashed into the sea says he fears another tragedy in the North Sea.
Richard Menzies, 24, was the co-pilot on board the Super Puma when it plunged into the sea 150 miles north-east of Peterhead, while returning from a BP oil platform.
Aberdeen-based Richard was only six months into his dream career as a commercial pilot when the Super Puma aircraft suffered a "catastrophic gearbox failure" 10 years ago tomorrow.
A Fatal Accident Inquiry in 2014 found that maintenance and communication failures by the aircraft's operators, Bond Offshore Helicopters, could have led to the crash but it determined that there was not enough evidence for a criminal prosecution.
But Richard's father Andrew fears the lessons have not been learned.
He said: "I remain cynical about safety and fear it is only a matter of time before it will happen again."
Mr Menzies, from Worcestershire, where a subsequent report by its coroner found the accident could have been prevented, said: "I wasn't happy with the air accident verdict as I don't think any blame seemed to be apportioned to the owners of the aircraft and the maintenance that took place.
---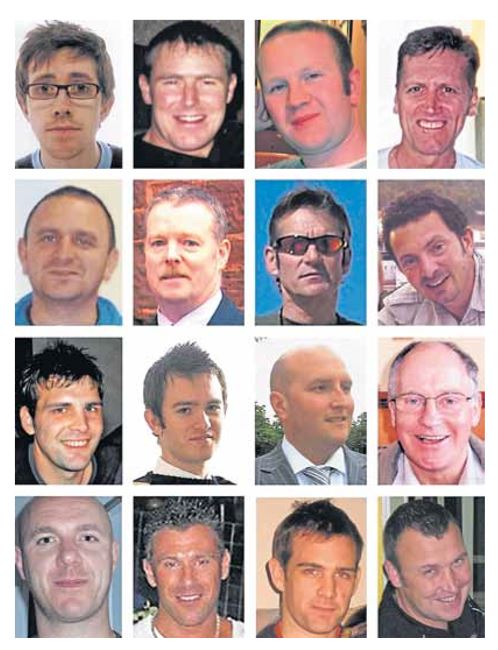 The 16 victims on board the Super Puma when it crashed in the North Sea in April 2008 : Top row from left, James Costello, Vernon Elrick, Brian Barkley, and Raymond Doyle. Second row from left, Warren Mitchell, Gareth Hughes, David Rae, and Nairn Ferrier. Third row from left, Stuart Wood, Richard Menzies, James Edwards, and Alex Dallas. Bottom row from left, Leslie Taylor, Nolan Carl Goble, Paul Burnham and Mihails Zuravskis
---
"Commercial pressures will always win when the normal route for rig workers is by helicopter. I believe there are still huge commercial pressures on helicopters.
"The Air Accident Investigation skirted round the issues. It struggled to identify a precise reason as to why it happened.
"I believe the helicopter operators wanted that helicopter in the air and sadly the component – the gear box – was faulty. Worse than that, they could have replaced it. We have had subsequent problems with helicopters crashing where gearboxes have been inadequate."
RMT regional organiser Jake Molloy said: "We believe the fact that aircraft flew that day was the result of commercial pressure."
"We maintain that commercial pressures on helicopter operators and the supply chain is impacting on health and safety."
A report by the Transport Select Committee, which was called after five further incidents involving helicopters, including a Super Puma crash off Shetland which killed four passengers, raised commercial pressure as a possible issue. The CAA imposed a flight ban on two types of Super Puma but it was lifted in 2017 after improvements were made to the aircraft.
Mark Swan, Safety Director, Civil Aviation Authority, said: "Ensuring the safety of those who travel on offshore helicopter flights is one of the CAA's key priorities.
"We totally reject any suggestion that commercial pressures take precedence over safety requirements in offshore helicopter operations."
A Department for Transport spokesperson said: "The CAA has already undertaken a comprehensive review into this matter. We found that a public inquiry would not achieve anything beyond the assurances already provided by this review, which culminated in a number of significant changes to increase the safety standards of offshore helicopter flights."
Families, friends and colleagues of those who lost their lives on Flight 85N will gather tomorrow at a special service of remembrance in Aberdeen's Johnston Gardens.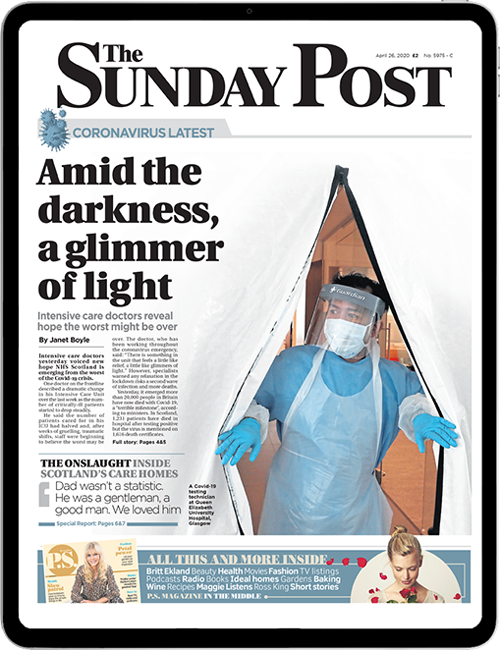 Enjoy the convenience of having The Sunday Post delivered as a digital ePaper straight to your smartphone, tablet or computer.
Subscribe for only £5.49 a month and enjoy all the benefits of the printed paper as a digital replica.
Subscribe