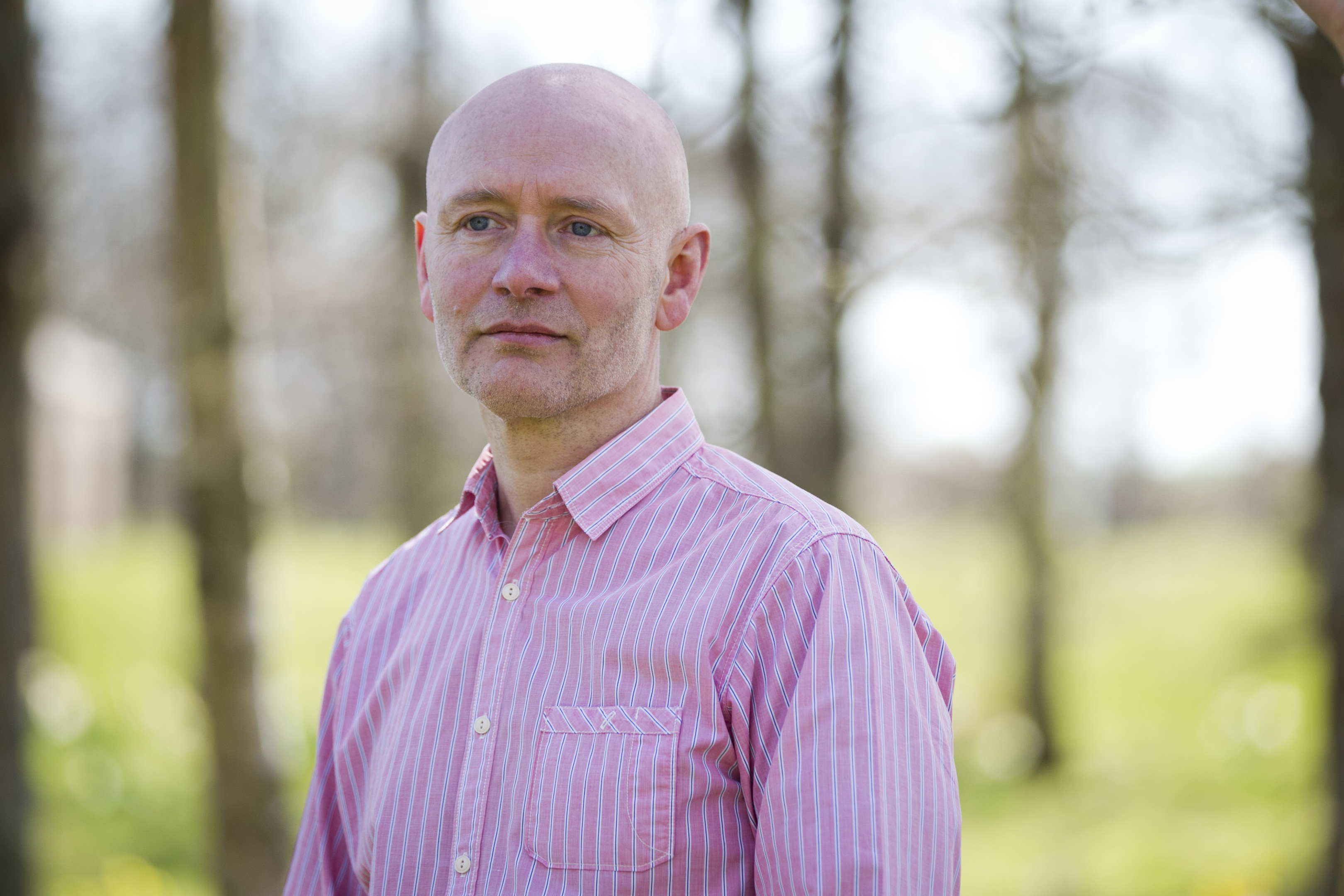 CHEMIST Colin Sidgwick sounds as sharp as a tack as he sits explaining the science behind astronomy.
It's a masterclass worthy of Sir Patrick Moore.
Sporting a trendy jacket and a figure kept in shape by cycling and hillwalking, he looks fitter than the city types sitting nearby in a swish Glasgow hotel.
The 57-year-old's scientific background and knowledge of the environment are in no doubt.
Few would guess, therefore, that he is three years into a diagnosis of Alzheimer's.
And while he can still navigate and recall much of what he has learned over the years, he struggles to put a plug into a socket.
The dad-of-two also finds it hard to read or write because of his condition, called posterior cortical atrophy.
It's the same form of dementia which struck fantasy novelist Sir Terry Pratchett.
Yet a few years earlier Colin, an industrial chemist and manager, was overseeing many challenging projects.
He first noticed the symptoms shortly after his 50th birthday.
Over the next three years, he changed jobs three times before returning to his old drugs firm role, as a contractor. But two years later he gave up.
Opening up about his condition, Colin, from Friockheim, Angus, said: "I feel I am coming out with my Alzheimer's.
"Until now there were many people – including friends and colleagues – who did not know.
"I first noticed symptoms shortly after 50 when I struggled to focus on complicated projects which were usually easy. Somehow my mind would go blank and it was an ordeal to concentrate.
"We all have days when we feel tired and unable to perform at our best but this was much more than that.
"I knew something was happening and I needed a diagnosis. However, it took three years to get one."
Medical specialists eventually confirmed his family's worst fears, but it was a relief just to know what was wrong.
"I said jokingly, 'You could have given me a better disease, doctor.' But I thanked him," said Colin. "Pat cried, and that was hard to bear. We had suspected dementia all along but hoped it wasn't.
"I could have wept for my family because I realised immediately what it would mean to them.
"Losing my memory was always something I dreaded.
"Telling my two daughters was going to be the hardest thing I would ever do.
"It will be for many people who want to protect their families from a frightening diagnosis."
His wife Pat, 56, a pharmacy dispenser technician, was determined to stand by her loved one's side.
The couple married on Hogmanay 2014, seven months after Colin's diagnosis.
"I knew what my future was likely to hold and we wanted to re-evaluate our relationship," he said.
"I proposed on a beach in Harris, not because I am the most romantic guy in the world, but it just seemed right."
Pat has given up her work so the couple can spend what time they have left together.
Pat said: "The diagnosis could overwhelm you if you allow it.
"While it's not easy, we are doing what we can to cope in the best way possible.
"Colin works incredibly hard to stay sharp both mentally and physically.
"He is still hillwalking and cycling. He will be happiest if we can keep life as normal as possible."
Together though, they kept the diagnosis from the rest of the family for five months.
Colin was desperate to know how best to break the news gently so he practised on a mate.
"A good friend came up from the south of England to visit us," he explained.
"As we sat enjoying the sun in the back garden I told him.
"He was devastated and I was shocked by his response.
"But I had told someone and now I felt ready to tell my children.
"They felt it was something that happened to people much older and not to their dad, but have accepted it."
Colin continues to work tirelessly to try to keep what cognitive function he has left.
He loves his radio programmes and he is working to complete a book on the environment.
His computer recognises his speech and records his words. Pat then reads the transcriptions back to him for editing.
"It is exhausting because our brains use a huge amount of energy – at 20% more than any other organ," said Colin.
"However, I am determined to keep as sharp as I can for as long as possible."
The dad-of-two is desperate to have as much time as he can with his family and has enrolled in a drug trial.
"I would dearly love it to halt my Alzheimer's but I will be extremely lucky if it does.
"One of my greatest fears is losing contact with my family, bit by bit, and being helpless to stop it.
"The only way to nail Alzheimer's is with research. By telling my story I hope it gives others the courage and motivation to take part in trials.
"Medical research has heralded wonderful breakthroughs.
"It has to be the key to dementia."
Research
There are currently 42,500 people with early onset dementia in the UK.
Early onset diagnosis are usually given between ages 30 to 65. But awareness among GP is low and patients are often mistakenly diagnosed with depression.
Early dementia patients are believed to account for 5% of the 850,000 people in the country with dementia.
Hope for a breakthrough in all dementia lies in research say experts.
Colin is taking part in one study which looks at how a build up of a sticky protein called amyloid may cause dementia.
Emma Law, 52, network manager with NHS Research Scotland said: "Evidence suggests people who take part in medical trials may have a better outcome.
"Our researchers are looking for people with dementia, early signs of dementia and without and diagnosed at any age.
"I have signed up as a participant in a trial.
"My grandmother had dementia and I will be followed up and if I develop dementia I want to be on a study."
There are several trials ongoing UK wide.
Patients with and without dementia can see if they are suitable by calling Join Dementia Research through the Alzheimer Scotland's 24-hour helpline on 0808 808 3000.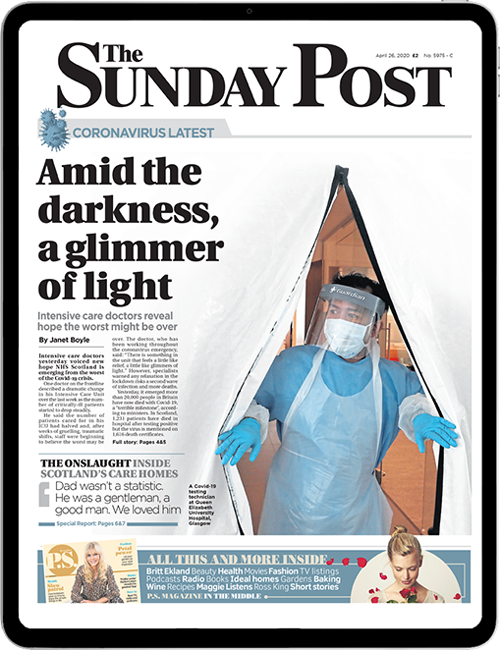 Enjoy the convenience of having The Sunday Post delivered as a digital ePaper straight to your smartphone, tablet or computer.
Subscribe for only £5.49 a month and enjoy all the benefits of the printed paper as a digital replica.
Subscribe