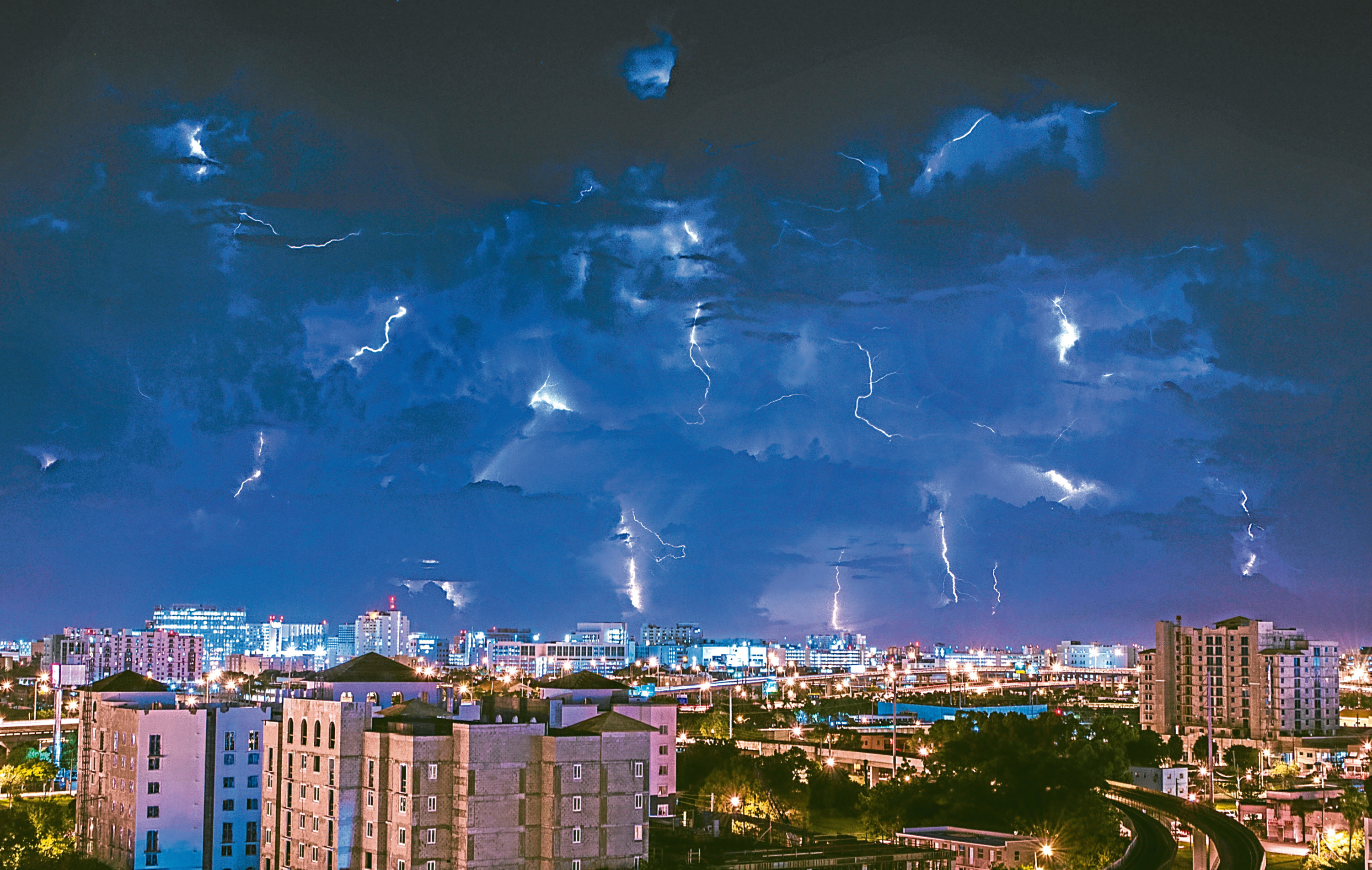 IF you're hating another British winter, take a moment to just be thankful.
There is little doubt that the world's climate is changing, with mild winters, snow at odd times of year, and melting icecaps.
However, the darker months during the British winter are nothing in comparison to the extreme conditions in other parts of the world.
Here, we take a look at some of the wilder weather phenomena — all things we can be grateful to avoid (most of the time) in the UK.
ANTARCTICA'S CRACKING UP
INDIRECTLY, this one actually has affected Britain, as it's about to have a dramatic effect on the members of the British Antarctic Survey.
A band of ultra-hardy Britons, from joiners to divers, plumbers to geologists, they spend many months based at the Halley VI Research Station.
Although no-one is in immediate danger, a large crack in the ice will see them move the whole operation out of harm's way.
For people watching for signs that the planet's climate is changing, they couldn't have had a more decisive one.
MISSISSIPPI TORNADO
JUST check YouTube to get a glimpse at this powerful monster that swept through the USA in 2014.
It plucked large trucks off the highway and tossed them into the air, lifted entire houses out of their foundations, and dragged trees out of the ground as if they were thread with awesome power.
Please, don't ever let tornadoes like this come anywhere near dear old Blighty.
TROPICAL STORMS
THEY say that Storm Vamco was a pretty mild one, but try telling that to anyone in Cambodia who cowered in fear as it raged around them.
First spotted over the South China Sea in the autumn of 2015, it would hit land in Laos, Thailand, Cambodia and Vietnam.
Flights were cancelled, fisherman thrown from boats, trees knocked down and whole regions were flooded.
THE YEAR WITHOUT A SUMMER
THIS happened 201 years ago, and there is no reason to think it couldn't happen again.
It's thought the eruption of Mount Tambora, in the Dutch East Indies, started chaos in 1816.
The largest such eruption in 1,300 years, it became known as "Eighteen Hundred And Frozen To Death" or "The Poverty Year".
Severe climate abnormalities brought on by Tambora led to global temperatures rocketing down, creating severe food shortages.
BLACK SATURDAY BUSH FIRES
ANY bush fire and footage of the destruction is shocking.
But the 2009 devastation across Victoria state, Australia, was Oz's worst ever.
They recorded about 400 individual fires, and 173 died as the blazes swept across the land.
AVALANCHE!
YUNGAY, in Peru, suffered the world's worst avalanche on the last day of May, 1970.
It was an earthquake off the coast that caused the north slope of Mount Huascaran to collapse, leading to the deaths of 20,000 people.
Glacial ice flew down the mountains at over 100mph, for almost 11 miles through towns.
EARTHQUAKES
CHILE has been troubled once more by earthquakes in the past few years, but for those of a certain generation, 1960 was the truly unforgettable one.
This was the Valdivia Earthquake, also called The Great Chilean Earthquake, the most-powerful one ever recorded, which killed 6,000.
Lasting 10 minutes, the tsunami that followed had waves over 80 feet high.
Chile was hit again in 2010 with a 'quake measuring 8.8 on the Richter scale (which is close to total destruction).
WAVES TALLER THAN HOUSES
EVEN those waves caused by Valdivia pale into nothing compared to ones in the North Atlantic — even scarier, they happened just months ago!
The waves, stretching higher than a six-storey building, were recorded in December, 2016, making them the Atlantic's tallest-ever waves.
TYPHOONS
THE Haiphong Typhoon in Vietnam — then known as Dai Nam — happened a lot longer ago, in 1881, to be precise.
This disaster, in the West Pacific, was responsible for the deaths of over 300,000 people.
HURRICANES
MEXICO gets more than its fair share of hurricanes, and a worrying number in the present day.
When Hurricane Kenna hit in 2002, it was the third Category 5 (the strongest that can form)to affect the country that year.
It hit San Blas, Nayarit, on October 25.
Thankfully, despite its 165mph speed, just four people were killed, although it would cost many millions of dollars to rebuild the region.
ELECTRIC STORMS
AMERICA'S worst such storm was on May 5, 1995, at Fort Worth, Texas.
Hail damage alone cost over $2 billion, so it's fair to say it was pretty significant.
But electric storms are often awesome to watch, if you are safely indoors, and don't do as much damage as others.
Miami, Florida, is rated highly as one of the places to see them in safety — the best lighting show Mother Nature provides.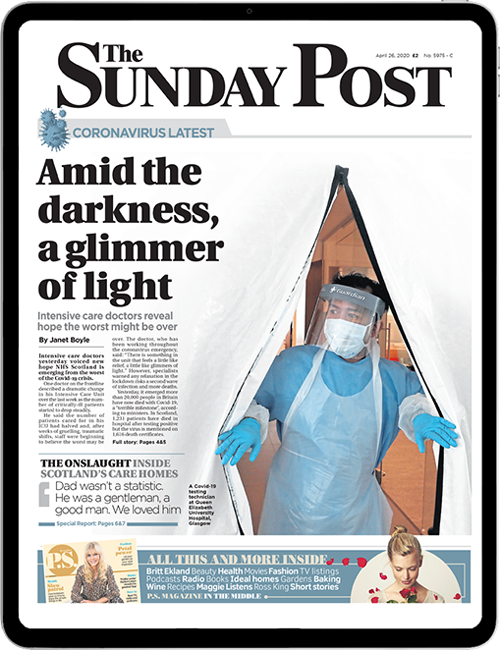 Enjoy the convenience of having The Sunday Post delivered as a digital ePaper straight to your smartphone, tablet or computer.
Subscribe for only £5.49 a month and enjoy all the benefits of the printed paper as a digital replica.
Subscribe