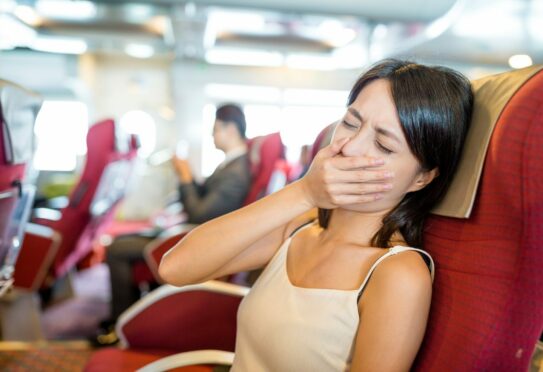 Almost everyone can experience travel sickness and one in three people are "highly susceptible" to the condition[1].
Some Sunday Post online content is funded by outside parties. The revenue from this helps to sustain our independent news gathering. You will always know if you are reading paid-for material as it will be clearly labelled as "Partnership" on the site and on social media channels,

This can take two different forms.

"Presented by"

This means the content has been paid for and produced by the named advertiser.

"In partnership with"

This means the content has been paid for and approved by the named advertiser but written and edited by our own commercial content team.

---
It's debilitating and unpleasant and it can really put a downer on days out or trips away. Worst of all, it's particularly prevalent in kids, making long journeys a real problem for both them and you.
But it's not all bad news. Understanding the condition and its causes can help you cope with it. So holidays need not be ruined by sick children and waves of nausea.
Here, in partnership with Kwells, the travel sickness tablet, we'll tell you everything you need to know about travel sickness and how to help prevent it.
What is travel sickness?
Travel – or motion – sickness is the queasy feeling many people experience from movement. It can be brought on by travelling in a car, boat, plane or train. A relatively new development is that it can be brought on by the intense experience of VR gaming1.
It's not fully understood why some people are more likely to get travel sick than others. It's more common in youngsters – children aged two to 12 – but babies rarely suffer from it*. Pregnant and menstruating women are also susceptible, which may be linked to fluctuating oestrogen levels.2
If you have frequent migraines, you also appear to be more likely to get it. Studies have even looked at whether it's a genetic or inherited condition.1
What causes it?
A confusion in the brain is thought to cause travel sickness. Our eyes are telling our brains we're not moving because we're sitting down, but our inner ears are sensing motion.3 That causes a conflict which can trigger the symptoms of travel sickness.1 These include:
·       nausea
·       sweating
·       headaches
·       increase in saliva
·       feeling cold and weak and going pale.4
So what can I do to stop it?
The good news is there are plenty of things you can do to help prevent or ease the symptoms of travel sickness.
When travelling in a car, boat, plane or train be prepared by taking bags, wipes and plenty of cold water to drink. Also take breaks during car journeys to get fresh air.4 Sitting in the front of a car, over the wing of a plane or in the middle of a boat helps to keep the motion you experience to a minimum.4
Another easy trick to try is closing your eyes while travelling. That can help to reduce the sensory signals to the brain. Sleeping is even better if you can.4 Avoid reading, but an audiobook, podcast or music are good ways to distract the brain from the movement you're experiencing.4
Diet can help too. Don't eat too much before a journey and steer clear of fatty or spicy food.4 If you must eat before setting off, make it something light and carb-based, like cereals.
Kwells travel sickness tablets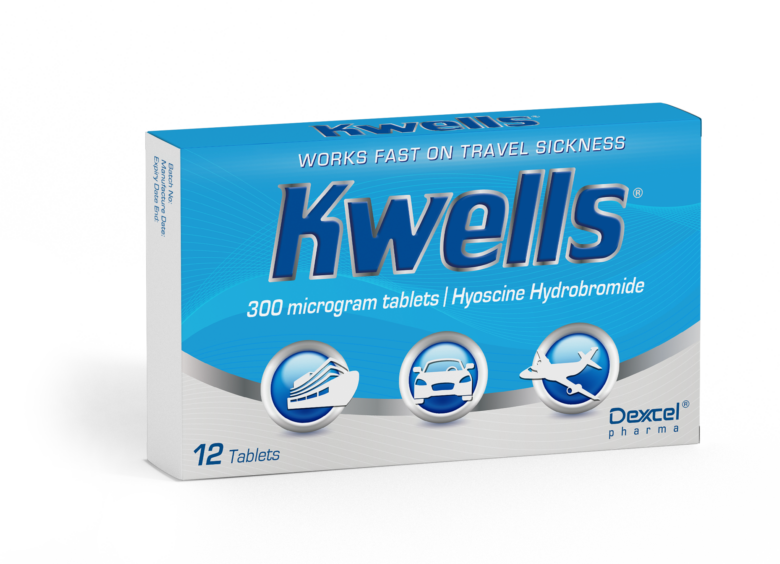 Hyoscine hydrobromide (the active ingredient in Kwells) temporarily reduces the effect of movement on the balance organs of the inner ear and the nerves responsible for nausea. Because Kwells tablets melt in the mouth, absorption into the bloodstream is rapid and they can be taken 20-30 minutes before travelling or at the onset of sickness.
Kwells 300 microgram tablets: For the prevention of travel sickness, suitable for adults and children aged 10+. Contains Hyoscine Hydrobromide 300 microgram.
Kwells Kids 150 microgram tablets: For the prevention of travel sickness, suitable for children aged four and above. Contains Hyoscine Hydrobromide 150 microgram. Always read the label.
---
For more information visit the Kwells website.
1. https://medlineplus.gov/genetics/condition/motion-sickness/#frequency
2. *Fasttrack: Managing Symptoms in the Pharmacy – Alan Nathan 3. https://kwellstravel.com/blog/travel-sickness-tips/
4. https://patient.info/travel-and-vaccinations/health-advice-for-travel-abroad/motion-travel-sickness – nav-0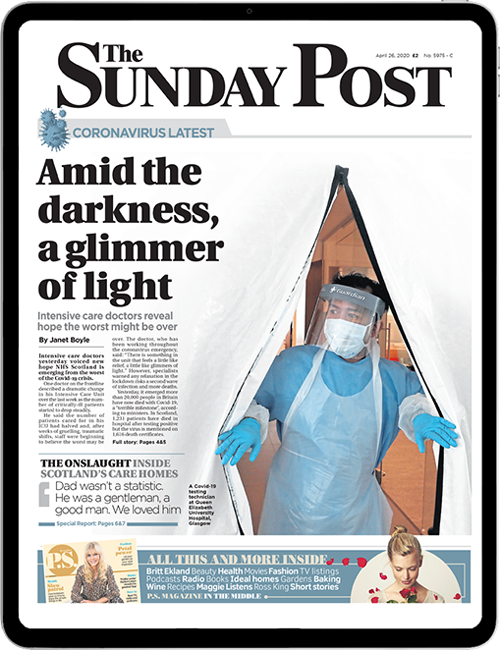 Enjoy the convenience of having The Sunday Post delivered as a digital ePaper straight to your smartphone, tablet or computer.
Subscribe for only £5.49 a month and enjoy all the benefits of the printed paper as a digital replica.
Subscribe