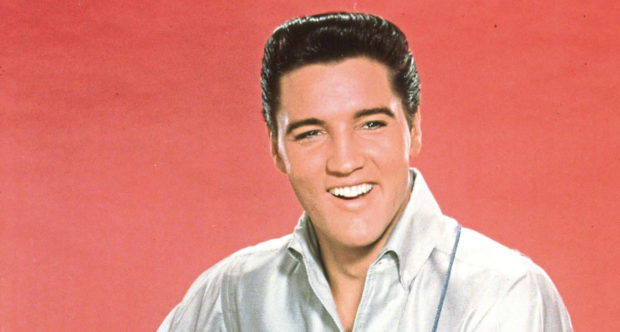 You don't get to be called The King without good reason.
Even among the greatest pop and rock stars of all time, from Dylan to Springsteen to Led Zeppelin to Johnny Rotten, Elvis Presley will always be the standard everyone else aspires to.
The Beatles, for goodness sake, happily admitted to being utterly tongue-tied and sweaty-palmed when they finally got to meet Elvis.
So it may come as little surprise that several people have written songs about The King, or songs that mention him.
But we reckon there are at least a couple of hundred with major mentions or with his name in the title, which presumably means there are thousands more that at least have his name somewhere in the lyrics.
Only Elvis Presley can inspire this kind of adulation, from every generation from the 1950s to the present day.
Personally, one of the more tongue in cheek ones I love is from the late, great Kirsty MacColl, There's A Guy Works Down The Chip Shop Swears He's Elvis.
As daughter of the genius Ewan MacColl, the Lancashire singer-songwriter who gave us The First Time Ever I Saw Your Face and Dirty Old Town, it should be no surprise that Kirsty could pen such a great ditty.
And even less surprising that she got her first hit with it, as The King played such a prominent role.
Graceland, out five years after Kirsty's breakthrough hit, gave Paul Simon yet another massive hit as the title track of his 1986 album.
The story of him travelling to Elvis's famous Memphis home as his own marriage unravels, it showed again that even the world's greatest lyricists turn to thoughts of Elvis when writing their latest masterpiece – The King just inspires greatness.
In late 1979, just two years after Elvis Presley's death, Freddie Mercury was lying in the bath and grabbed his pen and notepad, and within 10 minutes had written his own personal ode to Presley.
When he got to the studio, it took a further half an hour to record Crazy Little Thing Called Love.
Few folk had realised Freddie was a natural rockabilly guy deep down – he would even, for the first time, play rhythm guitar on this song in concert – but with Elvis's inspiration, he had another Queen smash hit.
To some fans, Roy Orbison is right up there with Elvis, but even the man in the permanent shades adored The King.
Roy famously did a great cover of the song Hound Dog Man, which was also a movie and a hit for US teen idol Fabian and clearly with Elvis at its heart.
Ray Stevens, a man whose records just about managed to balance somewhere between country, pop, humour and oddball goofiness, troubled the US charts with his song about Elvis.
I Saw Elvis In A UFO featured a chorus with lines such as "I saw Elvis in a UFO, Jimmy Hoffa was in there too, I saw Elvis sing them rhythm 'n' blues, And Liberace was there and he had on a pair of Imelda Marcos' shoes".
Tiny Tim, who is best remembered (though many try to forget) for Tiptoe Through The Tulips, also had an Elvis song.
I Saw Mr Presley Tiptoeing Through The Tulips had verses such as "Late last night while looking out my window, I saw a star that everybody knows, Some may think I'm crazy when I tell them, He sang 'Love Me Tender' and handed me a rose".
There was nothing tiptoe about the heavy rocker from Neil Young, Hey Hey, My My (Into The Black).
Young belted out verses about the King being gone but not forgotten, also mentioning Johnny Rotten.
With several verses starting with the line "The last time I saw Elvis", Young's other Presley song, He Was The King, is another that demonstrates that even the biggest names in rock still adore the man from Memphis.
Bruce Springsteen, one of the biggest of them all, wrote Johnny Bye Bye in honour of his great idol.
The Boss, it seems, loved The King from the age of nine, when he saw Presley on telly and shouted to his parents: "I wanna be just like that!"
Bruce was just truly hitting the big time when Elvis died, but he had tried to meet his hero.
Springsteen, in fact, jumped over the wall at Graceland, only to be apprehended by security men.
When he explained that he had just been on the covers of Time and Newsweek and was actually going to be a big star too, they shrugged and threw him off the premises anyway.
To be fair, Bruce has never concealed his love of The King, often doing covers of his classics.
Can't Help Falling In Love, Heartbreak Hotel, Love Me Tender and Viva Las Vegas are just a handful of the Presley hits given the Boss treatment.
There's an unusual story behind the Elvis tribute from another globally huge act, U2.
Their song Elvis Presley And America was made up on the spot by singer Bono during a lull in recording sessions for U2's Unforgettable Fire album.
Bono, encouraged to just sing whatever came into his head, let out some rage about a book on Elvis that he disagreed with.
It was Albert Goldman's controversial biography, and Bono let rip, just as he would later about another Goldman book, this one on John Lennon.
The Irishman had assumed they would go back and tighten up the song later, but it worked so well that they left it like that.
One song summed up how millions of Presley fans feel, with the title Elvis Ain't Dead.
By London indie band Scouting For Girls, the video featured singer Roy Stride wandering around town, seeing all sorts of people everywhere with Elvis haircuts and Elvis clothes.
When he falls for the girl of his dreams at the end of the clip, the song fades with the words famously heard at the close of Presley gigs, "Elvis has left the building, thank you and goodnight!"
Walking In Memphis, a hit for the man who wrote it, Marc Cohn, and again for Cher, was about being inspired by the whole place.
But as the influence of Elvis is felt everywhere in that part of the world, then and now, The King played a big part in it.
Don McLean's American Pie praised Elvis as The King, while suggesting Bob Dylan was The Jester.
Dylan, apparently, was not terribly chuffed, but even he knew – there could only be one King, and his name was Elvis Presley.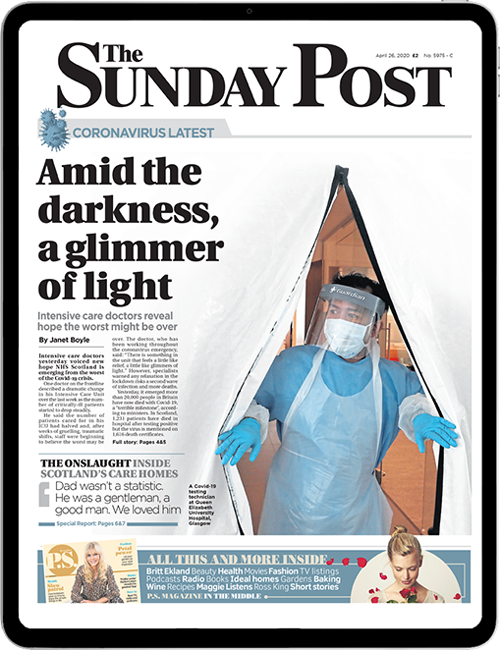 Enjoy the convenience of having The Sunday Post delivered as a digital ePaper straight to your smartphone, tablet or computer.
Subscribe for only £5.49 a month and enjoy all the benefits of the printed paper as a digital replica.
Subscribe