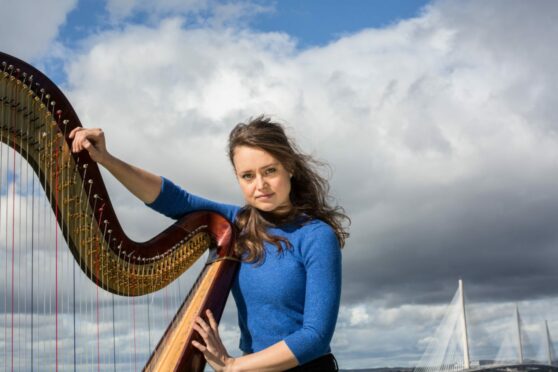 As Esther Swift sets off on her rural tour of Scotland this week, she knows no matter what sort of weather she faces on her travels, it won't be as bad as what she encountered last month.
The acclaimed harpist and composer was on a four-week tour of New Zealand, during which a national state of emergency was declared due to the devastation caused by storms.
"I did a series of concerts in Hawke's Bay, which was really heavily hit by the cyclone and I only just managed to get out of there afterwards," she said. "It was scary. There were a lot of ferry cancellations and for a while I thought I wouldn't be able to get over to the South Island. But I was sad to leave, because the people are so kind and generous – and I miss the long evenings."
The tour was the well-travelled Peebles musician's third time in the country. She's also performed around Europe and in Chile, Canada, Brazil, Malawi and even Mongolia.
Realising it isn't practical to haul a large instrument like a harp around the planet, Swift has formed a worldwide network of harp players who help each other out.
"It's a bit of a cumbersome thing to cart around, which is the downside to playing the harp," she smiled. "So I started a Facebook group called the Harp Borrowing Club and it's gone international. Through that I can borrow harps from people across the world. For my last tour, I borrowed a harp from a member of the New Zealand Symphony Orchestra."
Having performed in Edinburgh last night to begin her Scottish tour, Swift is looking forward to getting out of the city and into the communities.
"Rural touring is my favourite things to do," she said. "I like home stays and getting to know people and finding out what's going on in the places I'm in, as well as the feedback from the audience, which is often more intimate. It gives you a better idea of to whom and where you are playing, and what it means.
"There's something liberating about touring alone. I've toured with groups, which is fun and like being part of a tribe, but I like the feeling of being open to meeting new people."
Playing the fiddle and singing as a child, Swift says there were a number of harps in the community when she was growing up in Peebles and she felt drawn to the instrument. She studied classical harp in a music performance degree in Manchester, which she said allowed her to access different theories and concepts.
"It opened up my ears in lots of ways, so as well as my folk roots, I was inspired by jazz, which I love, and lots of really mad stuff."
She has received a number of commissions in recent years, from organisations such as the Manchester Jazz Festival, Celtic Connections and The Edwin Morgan Trust. The latter, especially, was a perfect fit for Swift, who has a love of poetry and has been composing music for work by poets including Carol Ann Duffy, William Butler Yeats and Rachel McCrum.
"I love putting music to poetry or just trying to express the way they are asked to be expressed," she said.
Already 2023 has been busy and the rest of the year promises to be just as hectic. "I'm recording an album at the end of the tour, and hopefully I'll be touring in Canada in the summer with my duo group, Twelfth Day, and I also have a few festivals where I'm performing my Celtic Connections commission with a five-piece band.
"I'm also going to do a Masters in composition at the Royal Conservatoire in Glasgow. I've never studied composition before, so I'm excited about going back to school and being in that environment again, while trying to juggle work and studies!"
Esther Swift, Caithness, Letham, Skye, Uig, North Uist, Lochgilphead, Mull, March 17-18, 22-25, 27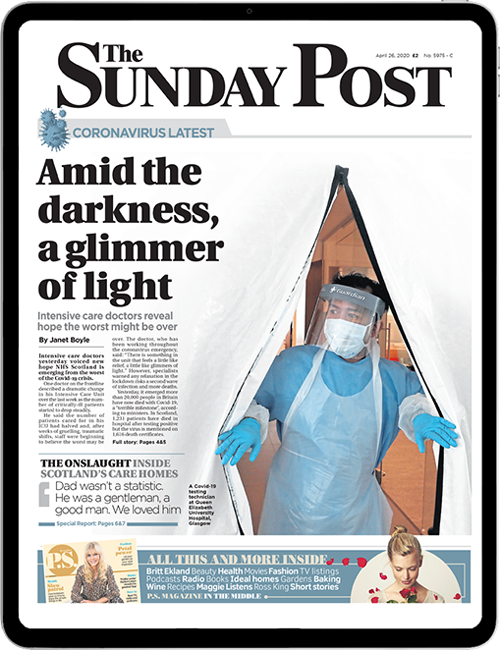 Enjoy the convenience of having The Sunday Post delivered as a digital ePaper straight to your smartphone, tablet or computer.
Subscribe for only £5.49 a month and enjoy all the benefits of the printed paper as a digital replica.
Subscribe