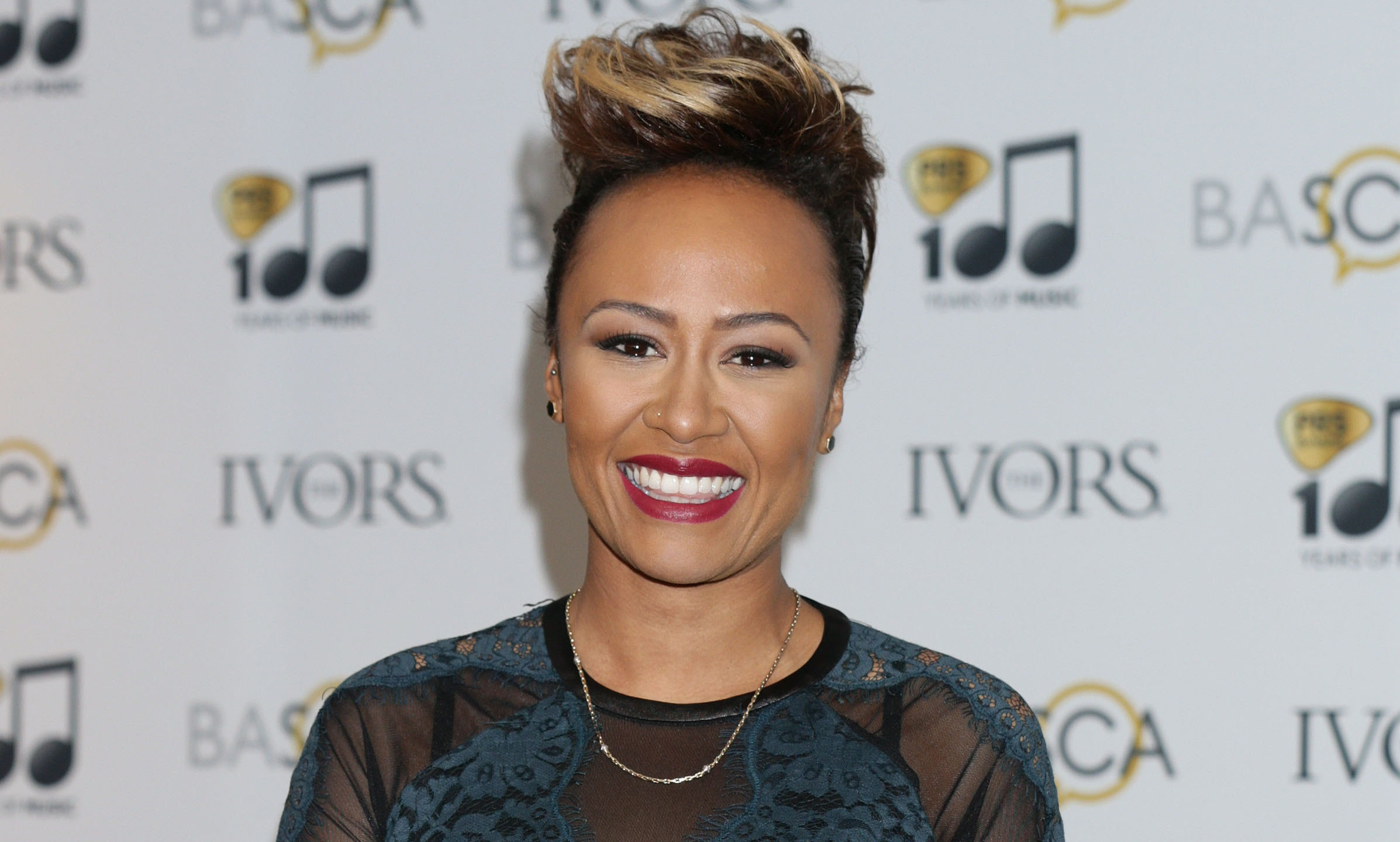 LONDON is now her adopted home and the buzz of the Big Smoke fuels her energy and creativity.
But Emeli Sande admits the Scottish countryside where she grew up remains a bolthole, a haven from the capital's hustle.
The singer's parents and sister still live in Alford, Aberdeenshire, where she grew up and she loves nothing more than getting back to see them.
"I still feel such a pull," said Emeli, 31, who is set to play BBC Music's Biggest Weekend in Perth on Saturday. "We're surrounded by countryside and it gives me so much peace.
"When it gets a bit too intense in London, I love having a Scottish getaway. It's a very grounding place for me and helps me feel like myself again."
Sunderland-born Emeli, whose mum is English and dad is from Zambia, moved to Aberdeenshire aged four.
And it doesn't take her long to leave the bright lights behind and relive simpler childhood times.
"I definitely feel a lot of memories coming back when I'm there," said Emeli. "It's like I'm 13 again. I get the hunger back, the drive I had in wanting to pursue music and move to London to take risks.
"My school is there and the stage where I learned my craft, so it's always a really good reminder for me."
The Biggest Weekend takes in four sites in four countries – Belfast, Coventry, Perth and Swansea – over the late May Bank Holiday weekend.
Taylor Swift and Ed Sheeran are just two of the superstars appearing, with Emeli joined on the Scone Palace bill by Noel Gallagher's High Flying Birds, Simple Minds and Amy Macdonald.
She's hoping her parents make it, but isn't sure about her sister Lucy, who is about to have a baby.
"I always want to make my mum and dad proud," said the four-time Brit Award winner.
"I'm always working and when I'm on stage it shows what I've been doing, so it's important for me that they see that and enjoy the show.
"I know they get nervous beforehand, so I'm always happy when I look out and see they're enjoying it.
"I was really chuffed to be asked. Radio 2 have shown so much support from the start of my career and getting back to be a part of it and share my music live was perfect."
Emeli will be back performing in Scotland in just a few weeks as she's the Sunday headliner at Fiesta x Fold on July 1.
It is being staged at Kelvingrove Park, in the shadow of the University of Glasgow where she studied medicine before taking up her music career. She was there between 2006 and 2009, leaving with a degree in neuroscience.
While it involved a lot of hard work, she says she may even fancy revisiting her uni days.
"I have two years to finish – it might be more as I'd have to revise – but I miss that level of focus and concentration," said Emeli. "And sometimes I do miss the library, which is something I never thought I'd say.
"Music is a big pull and was always on my mind, rather than studying.
"So it would be trying to get that balance right, but I do think it'd be cool to go back to uni."
And she reckons there is nowhere better for the academic life.
"Glasgow was the perfect city to be a student in. People were open and you could make friends at a bus stop.
"Even when I was in med school and you'd go round the hospitals people had such a positive outlook and you could have conversations.
"London is such a fast, ambitious city and I miss Glasgow's openness."
Emeli's rise was stratospheric, with 2012 debut album Our Version of Events selling over two million copies. She released her second, Long Live the Angels, in 2016.
Her singles Read All About It, with Professor Green, and her duet with Labrinth on Beneath Your Beautiful both went to number one.
Now Emeli is burning the midnight oil to complete her new album.
"I've built a studio in my house which has allowed me to work around the clock. Sometimes it's after midnight but I've found you can't do too much of that otherwise you go a bit stir crazy.
"You do get inspired in the middle of the night, though, and that can be the idea you really need for the album.
"It's cool having the studio there, not having to travel anywhere, and I'm living my dream at the moment.
"I've been working on this album for the past four or five months and I'm hoping to get it out later this year," she said.
That news will hopefully keep her dad happy – and Prince Charles
"People are always asking about it," she said. "My dad's a teacher and he's always telling me about how the kids want to know. And when Prince Charles was giving me my MBE, he was asking when the album was coming out."
Following her early success, Emeli, who split from husband Adam Gouraguine in 2013, knows there is a level of expectation about her work.
"My record label has never really put pressure on me, but it is a business at the end of the day. There wasn't really a formula with the first album, it just came from what I felt like saying. That's really the only way I can approach the music.
"I feel like I've found my musical identity and I really feel comfortable with this. I'm just trying to make the best piece of work I can and hope it connects with people."
Receiving her MBE and performing before a global audience at the opening and closing ceremonies of the 2012 Olympics are among big moments Emeli looks back on with a mix of pride and wonderment.
So, too, was being invited to the White House to sing at a concert celebrating Carole King during the Obama presidency.
"I was literally a metre away from Barack and Michelle Obama and Carole King," said Emeli. "And I was playing with some of Aretha Franklin's original band. Thankfully it all went well, but it was lot to take in. It's a day I'll never, ever forget."
While Scotland brings peace and tranquillity, London affords an anonymity Emeli welcomes.
"I guess people don't expect you to just be normal and use the Tube. I get 'You look a bit like Emeli Sande' a lot but it's not a hassle. I told one guy who asked that, yes, it was me. He refused to believe me, asking why I was dressed like I was and why didn't I have a bodyguard."
Although she's passionately focused on her work, Emeli says she has another side.
"I think people might be surprised that I'm a lot funnier when I'm with my friends – at least I think I am – than when I'm really serious with my music.
"And I love watching cartoons. I'd rather watch them than anything.
"I've watched all the series of Bojack Horseman on Netflix about three times now."
BBC Music presents The Biggest Weekend on BBC TV, radio and online, 25-28 May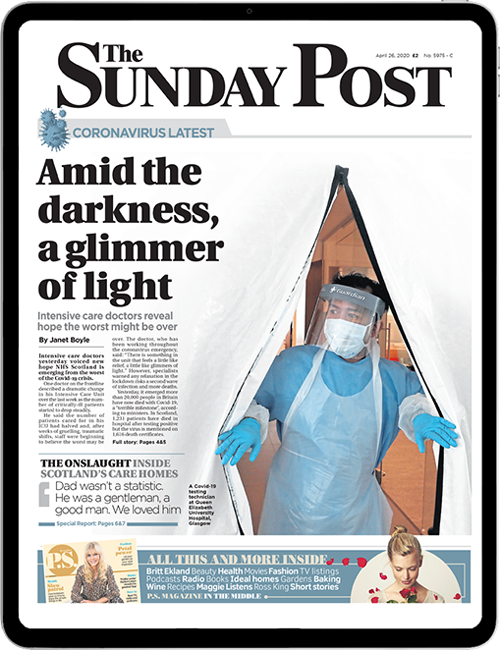 Enjoy the convenience of having The Sunday Post delivered as a digital ePaper straight to your smartphone, tablet or computer.
Subscribe for only £5.49 a month and enjoy all the benefits of the printed paper as a digital replica.
Subscribe