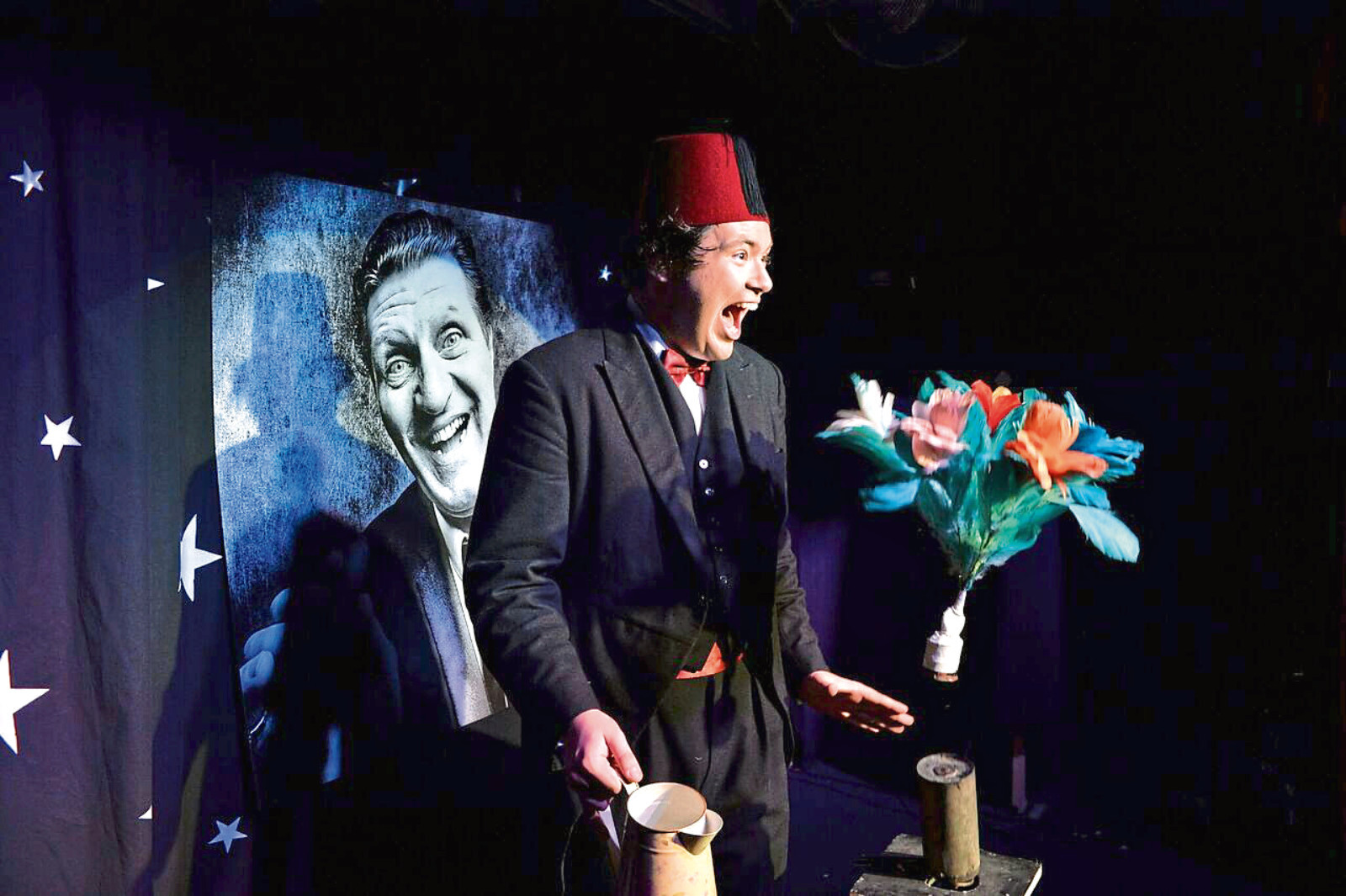 HE was one of the funniest men Britain produced – and Tommy Cooper is still making us laugh, more than 30 years after his death.
It was on April 15 1984 that the giant comic in the fez collapsed and died during his act at Her Majesty's Theatre, London.
Now John Hewer is bringing us the next best thing, with his stage show all about the great man, and he hopes a whole new generation will love Tommy.
"Tommy was always funny. He was the life and soul at school and later in the Army," says John, "but his timing is something he would've worked on and polished when he came out of that.
"He was one of those comedians who didn't always appreciate being laughed at. Like all of us, I think he did have his deep and sombre moments.
"There are many stories of him going to his colleagues, people like Eric Sykes, and saying, 'I don't know what they're laughing at all the time, I don't get it.'
"Eric would just say to him, 'Don't worry, Tom, just thank God that they do laugh!'
"Tommy was always very grateful for the knack he had, and he did like being the life and soul of the party. If the conversation ever got too serious, about politics or whatever, he would just get the cards out and start his tricks.
"So he also had that playful imp part of him, and that was something he brought into his act.
"If you were to try and compare anyone with him today, it'd be difficult. His style of corny joke-telling could be compared to Joe Pasquale or Tim Vine, who would be his natural successors.
"But I think the ability to mix that with the magic act that goes wrong, well, the culture that naturally came out of during the post-war years has gone.
"He himself appreciated people like Max Miller, Arthur Askey and Max Bygraves, those kinds of personalities. They could work an audience very quickly and give off a very positive aura.
"Where he was different was that while Max Miller had the Blue Book with the blue jokes, Tommy was much more family-orientated. He was very sure that his act never got anywhere near double entendre."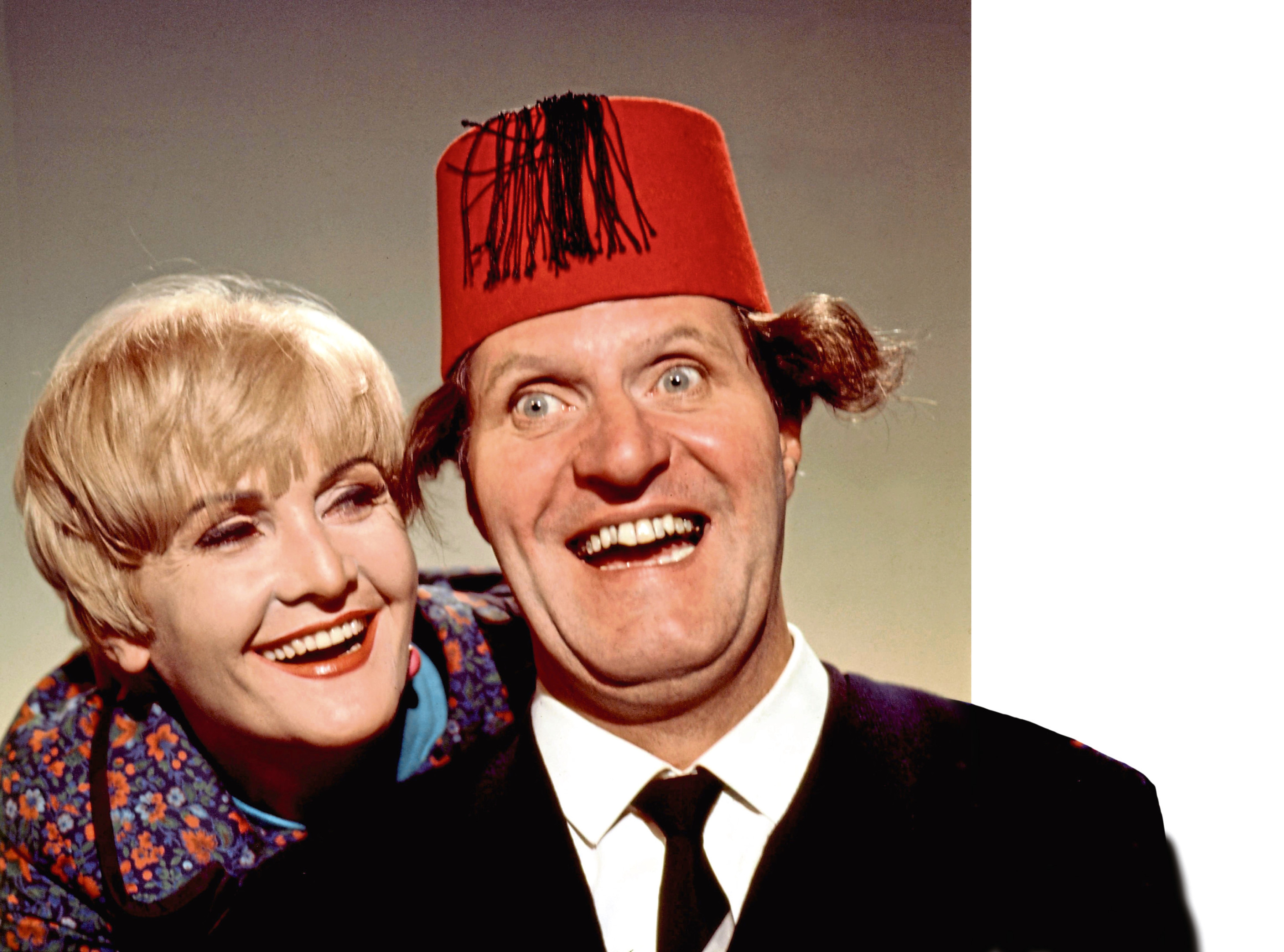 Like many British kids who first witnessed Cooper in all his glory on telly in the Sixties or Seventies, John struggled to get it – why was a very tall man whose tricks went wrong so funny?
While Morecambe and Wise, Benny Hill and Eric Sykes made kids laugh as much as their parents, Tommy's act could seem downright bizarre at first.
"He was quite grotesque with this big bulbous nose, he was very tall, not fat but big, and with that mad, unkempt hair," he points out.
"Most comedians then didn't have a good-looking, kid-round-the-block appearance, but Tommy in particular had that kind of look, almost like Pulcinella. Especially when he dressed up in bizarre costumes."
It didn't take long, of course, for John to get the joke and then he couldn't wait for Cooper's next appearance on TV – as was also the case in some surprising foreign places.
"The Dutch loved Tommy Cooper!" John reveals. "I can't put my finger on exactly how that happened, but they loved him.
"Tommy was also popular in Italy and Switzerland, and he was offered eight weeks playing in Las Vegas, but his work was so advanced over here that he never got to really break America.
"He did some Ed Sullivan appearances in the Sixties, and the opportunity was definitely there. But his agent had him so much work over here that he didn't need America!"
When you consider how every kind of act these days feels they simply must conquer America, it's a remarkable proof of just how big Tommy Cooper was.
"Part of my show is designed to remind people how lucky they were to be around in this man's time, and that for a man who died so long ago his act remains so iconic," adds John.
"When they did the Millennium Dome and they had the talking brain, they used Tommy Cooper. That speaks volumes. It wasn't Einstein, it wasn't Stephen Hawking, it was Tommy Cooper!
"He has such a great part in our culture, and it's interesting that many of us remember him from television repeats in the Seventies. In all honesty, they don't capture him at his best.
"His best was in the Fifties and Sixties, when he was just getting into television. It speaks volumes that even though they are great, the bits we still have are not him at his best."
It was during his Army days – he was with Montgomery's Desert Rats and then in the NAAFI – that his most famous prop emerged.
Having forgotten a pith helmet he often wore as part of his act, he borrowed a fez from a passing waiter instead, and it got great laughs.
The story goes that he really did mess up his magic tricks, realised it got more laughter that way and kept the howlers in. John reckons it wasn't quite that straightforward.
"I think he was very clever about it," he says. "He saw all kinds of people claiming to be the next Harry Houdini, great magicians, and he also saw great comics like Michael Bentine and Frankie Howerd.
"So he thought, 'What can I do to be different? If I can just make the magic go wrong, subvert it a bit, that will make it funny and be a winning trick.'
"I daresay he wasn't the greatest magician in the world, but he was quite accomplished. If you watch him again now, about one in five of his tricks actually goes right, and that is the fascinating bit."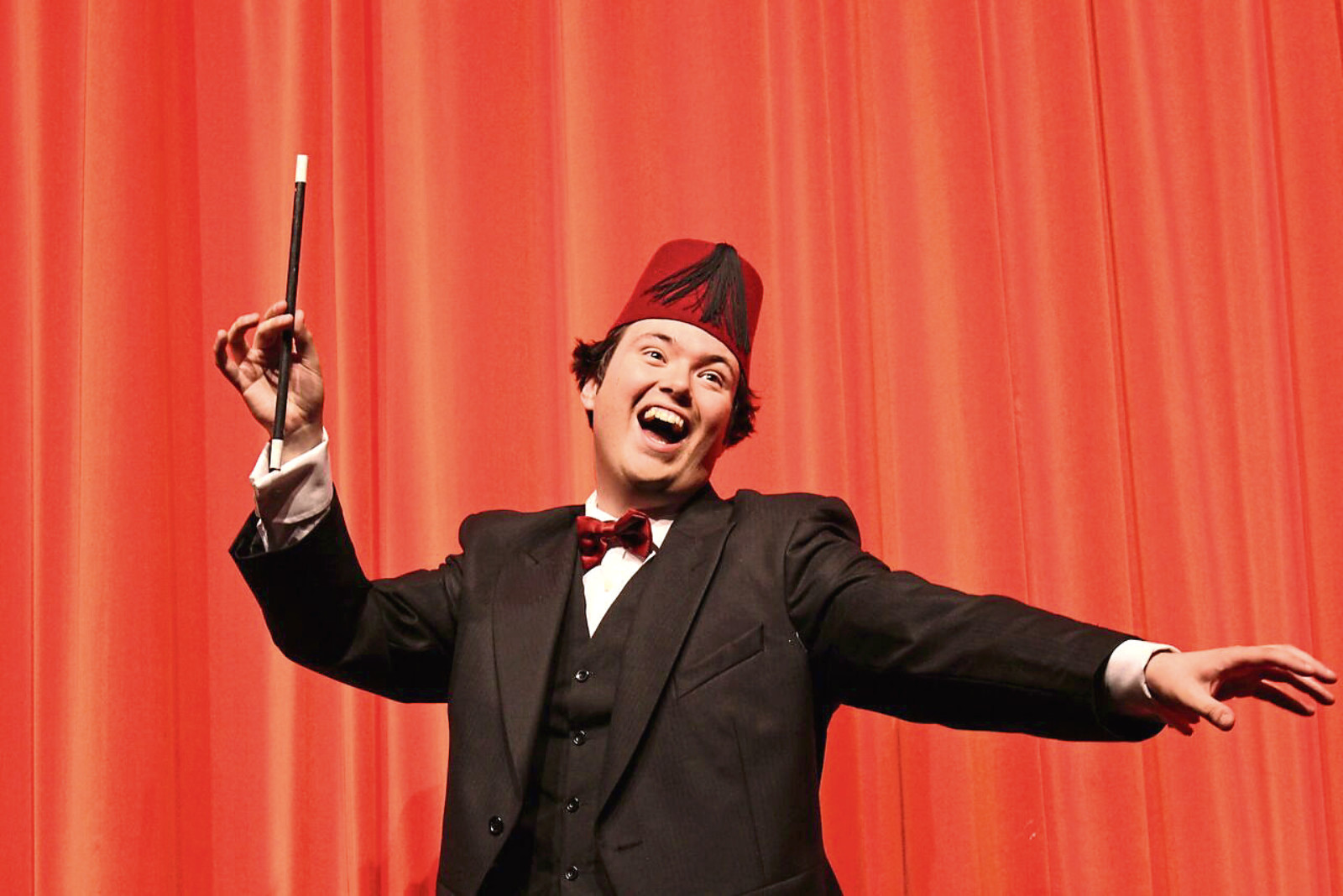 John finds it's also fascinating to study the audiences he himself gets, and especially how long the kids take to get the joke.
"You get an entire generation of the same family turn up, and we didn't expect that. We thought it would be pretty much 50s-and-over, but people are bringing their families along.
"Thanks to the occasional clips, Christmas repeats and so on, new people are starting to realise who he was. I daresay if you showed a photo of Tommy Cooper to anyone in the street who is 15-plus, they might not know his name but they would recognise him as someone who was important.
"It's wonderful to see all these generations laughing for different reasons. My seven-year-old niece came and she was saying, 'What are they laughing at? It's all going wrong!' Ten minutes in, it clicked and she started laughing, too."
Only the barmy, error-strewn magic of Tommy Cooper can do that.
John's show, Just Like That: The Tommy Cooper Show, is at the Gilded Balloon Teviot, part of the Edinburgh Fringe, August 13, 16, 20 and 23.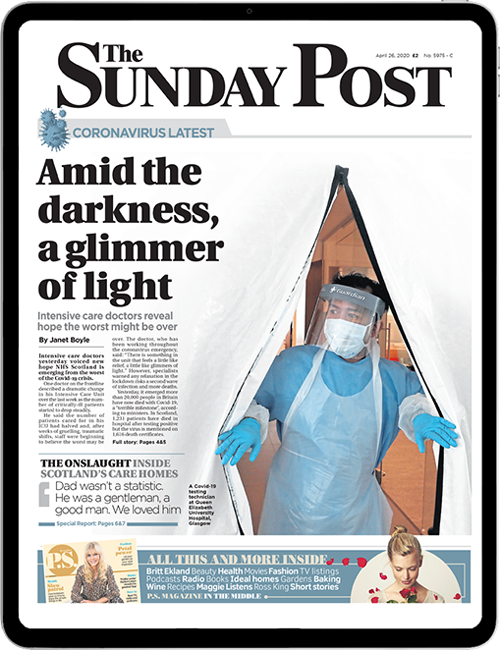 Enjoy the convenience of having The Sunday Post delivered as a digital ePaper straight to your smartphone, tablet or computer.
Subscribe for only £5.49 a month and enjoy all the benefits of the printed paper as a digital replica.
Subscribe