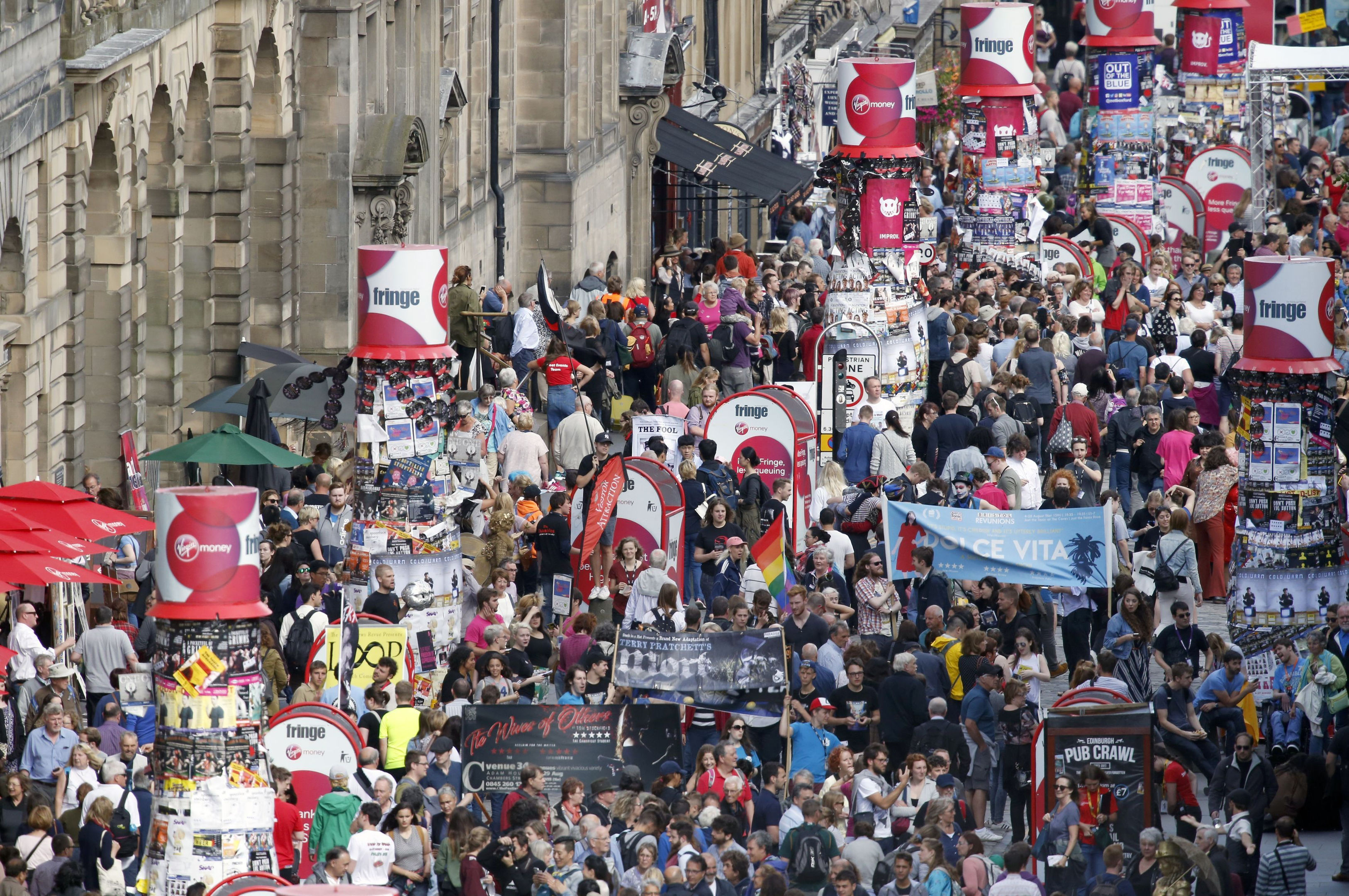 The Edinburgh Festival Fringe is expected to be cancelled tomorrow due to the Covid-19 outbreak, it has been claimed.
Sources told the Edinburgh Evening News that planning for the annual festival, which has become the world's biggest arts festival, is expected to be halted on Wednesday and ticket holders will be offered refunds.
It is likely that Edinburgh's other August events, including the International Festival, the Tattoo and the International Book Festival, will also be cancelled.
The city's globally-famous celebrations are thought to pull in more than £300 million for Scotland as they attract more than four million revellers combined. Three million people attended the Fringe alone last year.
The sources said it is unrealistic for the festivals to spend more money planning August's events without income from tickets or cultural venues, which are currently closed as part of Scotland's lockdown measures.
Last week, Fringe Society chief executive Shona McCarthy said the society had been in talks with the Scottish Government, the council, venues and the Festival's partners to find a solution.
She said: "Public safety has been and will remain our top priority, alongside minimising the financial impact on participants at what is already an incredibly difficult time.
"This is a complicated process, but one that is moving forward daily."
The Fringe Society does not have the power to cancel the Festival as it has been classed as an 'open access' event since it was established in 1947.
Some Fringe operators told the newspaper it was possible to put together last-minute programmes if lockdown restrictions are eased by the start of July.
One said: "We are desperate to put on something in August, but only if the authorities say it is safe enough.
"No-one knows when that might be and no-one can plan anything on that basis at the moment.
"The only sensible thing for anyone involved in the Fringe to do at the moment is put things on hold for as long as it takes and see if things change.
"If Edinburgh is back open for business in August a lot of people in the city will be desperate to go out and be entertained."
Another insider said: "The important thing to stress is that if anything was to go ahead in Edinburgh in August it would be on a much smaller scale than normal.
"The vast majority of the audience would be local and it's highly unlikely many of the acts would be coming in from overseas."
The Edinburgh International Festival was set to launch its programme this month, but was forced to abandon it when the Scottish Government called for events to be cancelled to mitigate the spread of the virus.
The festivals have not responded for comment.