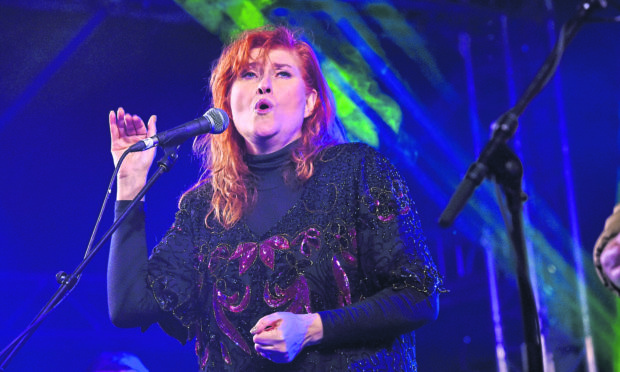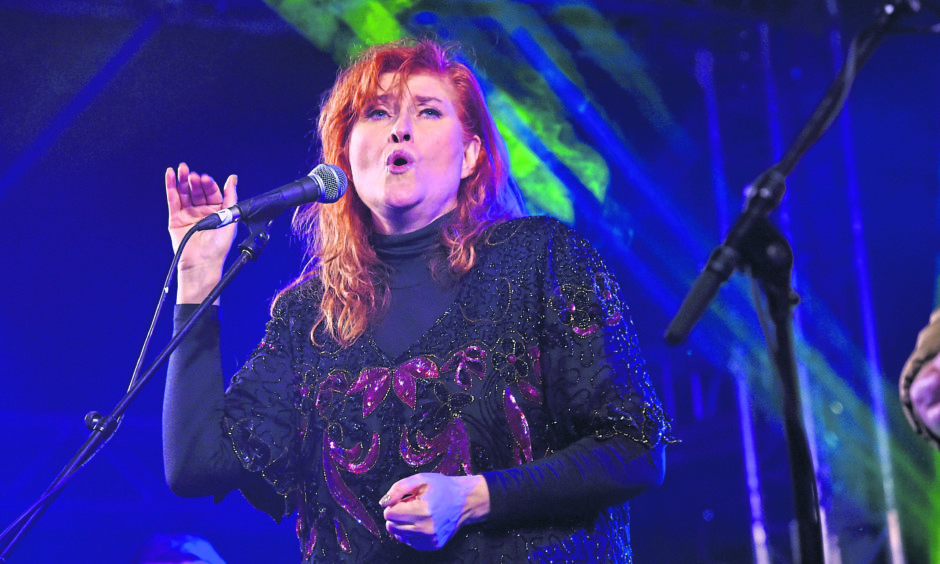 When the clock strikes midnight on Hogmanay, for Eddi Reader it signals more than just the start of a New Year.
She will also begin celebrations marking 40 years on stage as a professional musician.
Eddi will start the year off as she means to continue, performing a Ne'erday show as part of Edinburgh's extended Hogmanay festival.
"For me, this really is a milestone," Eddi smiled. "It's been a long journey, as someone earning a living from it for 40 years.
"It's nothing to do with hits, but rather the life of a lassie who had a bit of a voice and an idea about communicating through music, and the end product is voilà, it worked.
"It's a story of doing what you love and the rest will follow."
Eddi's touring schedule remains as packed as when she first went on tour with a group of musicians in the late 1970s.
"I went off with a bunch of folkies and we ended up in the south of France. That was the first big tour I did.
"I was singing at the markets every weekend and, at the end of each day, they would give us their produce that they couldn't sell, and we'd make a massive curry at the side of the river.
"We were trainee hippies, just as punk was coming in, so we were a bit out of sync.
"Although, I would say folk was more punk than what punk became. The folk scene was all about making something out of nothing.
"You didn't need a lot of money, just an instrument to make a song and tell stories.
"I was living a punk life even though I was dressed as a hippy.
"I was reflecting recently on how amazing it was to go as far away as that, and at that point it was far away for me."
Her music has taken her much further in the years since, from Japan and Australia to America and Canada.
From her folk beginnings to moving to London, where she became a backing singer for Gang Of Four and a session artist for acts such as Eurythmics and The Waterboys, to having a No.1 and winning a Brit Award with Fairground Attraction, and returning to Scotland and her folk roots, Eddi has had quite the journey.
"I think the minstrel should come to the people, rather than the people come to the minstrel," she said about her frequent tours.
"I've always been like that – it's the folk ethic I have maintained for these 40 years.
"It's kept me in good stead during that time. It's come full circle and I much prefer to be ensconced in the folk world again in Scotland."
As well as playing in Edinburgh on New Year's Day, Eddi performs a Hogmanay show in Dundee this week, too.
She's also been on tour with Phil Cunningham's Songbook and was the guest performer at Jools Holland's Glasgow show earlier this month.
"I actually missed the first night of the Jools Holland gigs because I'd been playing in Bratislava and Prague and the flights were delayed. I was devastated because I never miss a gig.
"I finally got to London and there was a flight to Edinburgh. I thought I'd catch a ride to Glasgow and be on stage around 9.30pm, but then that flight was also delayed for four hours.
"But the next night was amazing with Jools, probably because everything that had happened had left me feeling so energetic."
---
Eddi Reader, McEwan Hall, Edinburgh, New Year's Day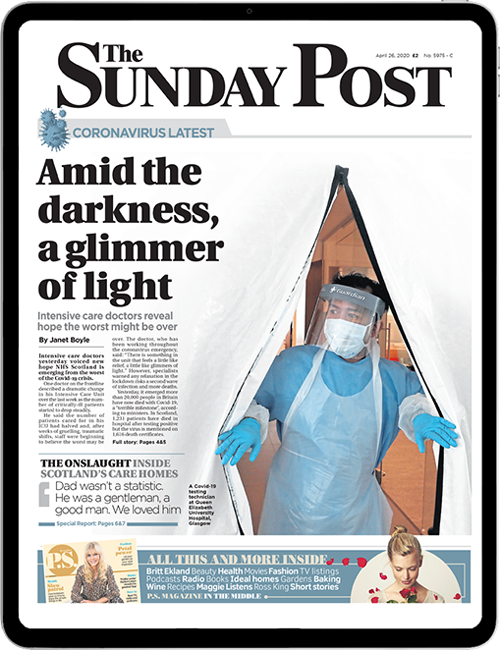 Enjoy the convenience of having The Sunday Post delivered as a digital ePaper straight to your smartphone, tablet or computer.
Subscribe for only £5.49 a month and enjoy all the benefits of the printed paper as a digital replica.
Subscribe