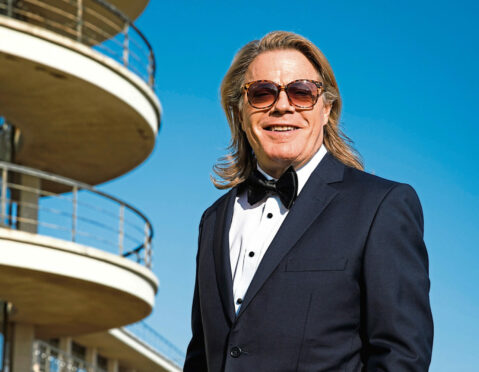 Seven years after coming to Scotland to campaign for Better Together, Eddie Izzard still hopes Scotland will remain part of the UK while confirming plans to run for parliament.
The 52-year-old actor and comedian, who uses she and her pronouns, fears Brexit has put the Union under more pressure than ever but believes it would be sad to see it splinter.
Izzard said: "I made it very clear during the Scottish referendum that Scotland would decide as a people, but they should know over 80% of the UK would like them to stay with us. I've always said, 'have as much power as you think you need, but let's stay together'.
"The UK is an unusual country. The history of the four parts of the UK is a long and tricky road. I think Brexit and Boris Johnson have put the Union under the greatest strain it has ever been. It's a complicated old thing.
"I'm very positive on Europe. The only way to stop simplistic leaders encouraging wars to happen is by learning to live together and work together, and I want us to be there. It's inevitable we will get back to our continent – it's as much our continent as anyone's. We need to be there."
Izzard hopes to have her own seat in Westminster before the country is asked to decide again. The Labour supporter said she tried to stand in the last election but couldn't secure the seat she wanted.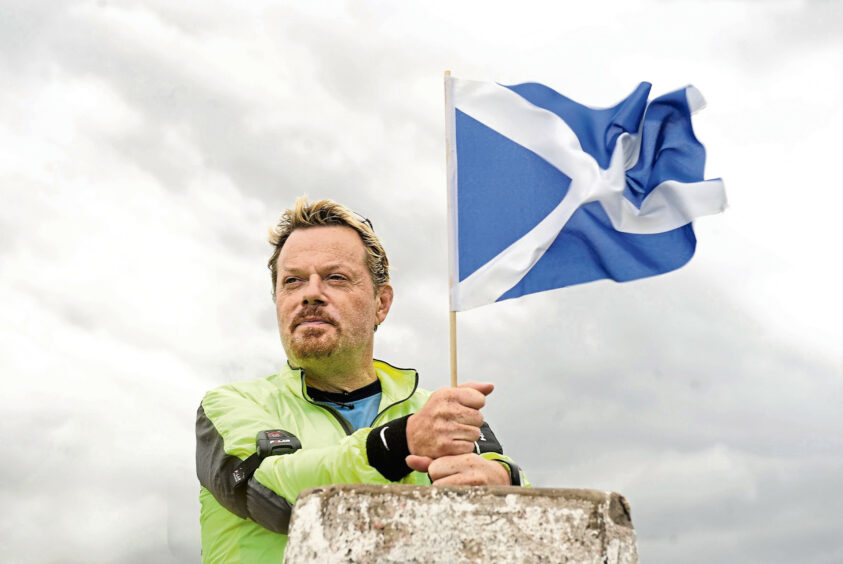 "Hopefully a by-election comes along that's a good fit. If not, it will be the next election. People say to me, 'But what if it doesn't work out?' Well, I'll just keep going until I get it – I'll use that relentless approach I normally have."
But why would she want to get involved in politics when she's so successful in entertainment?
"Something is better than nothing," replied Izzard. "I'm a radical moderate – I do radical things with a moderate message. Rather that than leave it to simplistic extremists – people with egos who are just happy to make things up. I don't think that's what politics should be. Most moderates don't go into politics because they think it's too twisted or invasive or hard or gruesome. But, no, I'm going in.
"I don't have an easy fix for everything but I do wish to go into politics, so I will go into a constituency to stand and see if people want to elect me."
In the meantime, though, and with live comedy yet to return to our stages, Izzard is busy with acting. She recently filmed in Manchester for new Netflix thriller Stay Close, also starring James Nesbitt, and now she is in Toronto working on Dan Brown's The Lost Symbol series. She also undertook an incredible 32 marathons in 31 days at the start of the year, finishing each day off with a streaming stand-up show.
Making new movie Six Minutes To Midnight – starring Judi Dench, and which Izzard co-wrote and executive-produced – was also like an endurance race but the experience has inspired her to develop more scripts.
"I'm way behind the curve when it comes to developing scripts but I have to make more," she said. "It's what I first wanted to do and I've just taken a long route to get there – that seems to be the way I do things, because I wasn't planning on getting there slowly. I want to do more and I'd like to direct more – that is the future."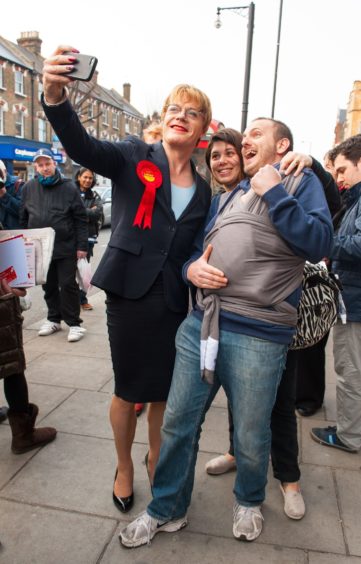 Izzard plays Thomas Miller, a British agent who takes a teaching job at Augusta-Victoria College, an establishment under surveillance by the secret service after his predecessor goes missing.
"I was shown a school blazer badge with a British flag and a Nazi flag right next to it and I thought, wow, there's a film in that. I looked into it and there was this school for German girls learning English, trying to be ambassadors for Nazi Germany. They were linked to the Nazi high command – Himmler's goddaughter was at the school. Members of the British aristocracy were into the Nazis and so with all of that history I decided to try to develop a film around it.
"I pitched it to Judi Dench when we were working on Victoria And Abdul, for her to play the teacher who runs the school. There really was a Frau Rocholl who ran the school but she was German, and Celyn Jones, who I wrote the film with, had the idea of making the character British, which puts her in a much more interesting position. It was great fun working with Judi and she said she had a good time.
"We also have Jim Broadbent as Charlie the bus driver, loosely based on my grandfather, who was called Charlie and drove a bus, and James D'Arcy and David Schofield and all of these wonderful people.
"We did some filming in Eastbourne, right by Bexhill where I went to school. It was kind of crazy to have played on the beach there as a child and then come back years later to make a film."
---
On the Fringe: Bunfights and bedsits
The Edinburgh festivals are back next month after being cancelled last year due to Covid, and Izzard is pleased to see them return as they played a pivotal part in her success.
"I did 12 out of 13 years there – in sketch comedy, then street performing and then stand-up," she said. "It taught me stamina. It's tough – there are 2,500 shows.
"If you're an established name you can come up and it's much easier – I'm in that place now. But in the beginning, it was such a bunfight just to try to get 10 people to sit down and watch you. It was really hard but it's a rite of passage. I still remember the first day I got there, trying to find the Fringe office and wanting to bring a show up while I was at Sheffield University and wishing to know how to do it. I stayed with a friend at Edinburgh University, sleeping on his floor – he didn't even know I was coming up.
"So Edinburgh has a fantastic position in my mind. I came up to do the last one, which was great, but I think when I next come back to the city, I want to play to the Edinburgh people as opposed to half of London or half the world that comes to the festival."
---
Why Dame Judi wanted to play a Nazi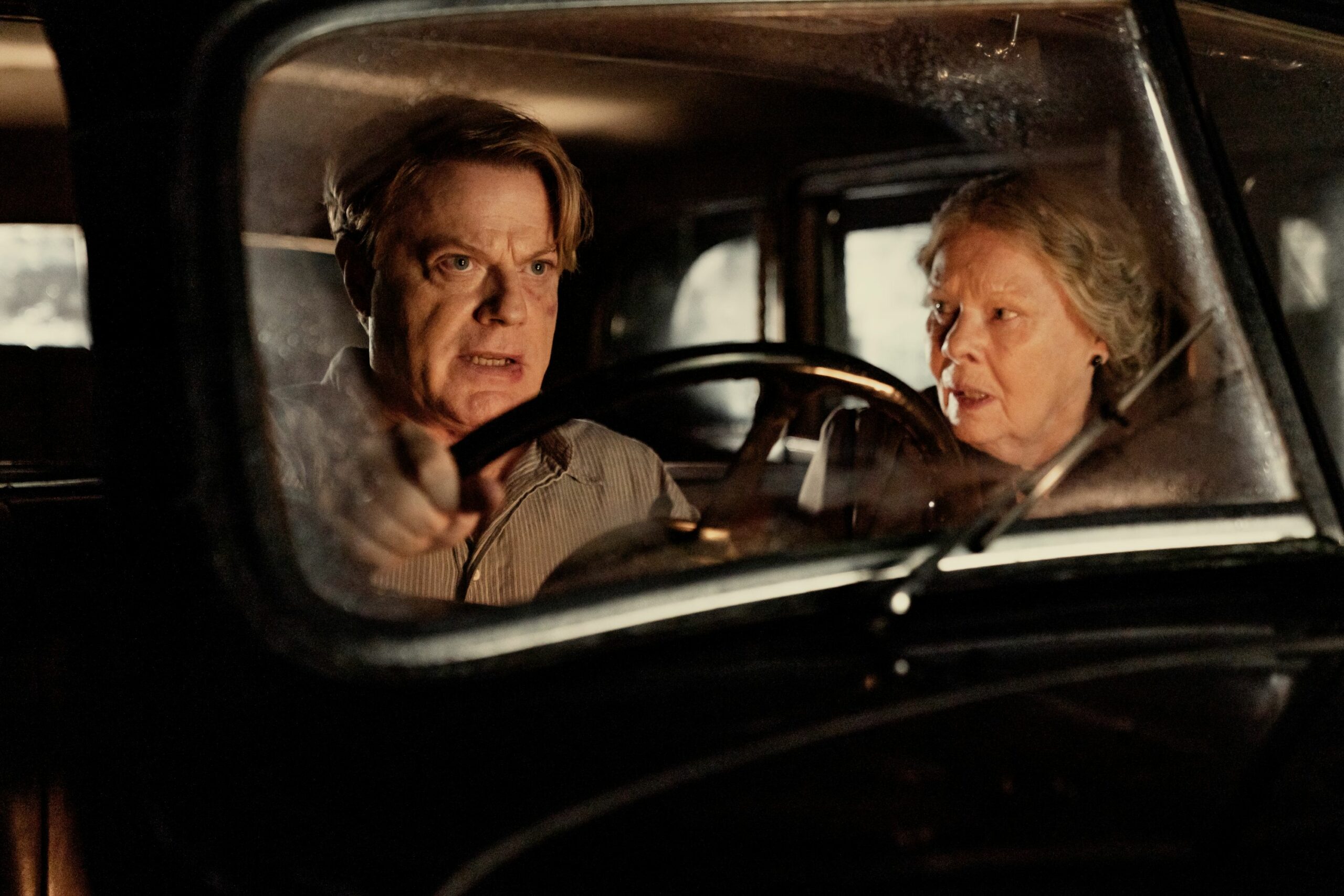 Dame Judi Dench jumped at the chance to play a Nazi-sympathising schoolteacher in her latest film – because she wants to lose the tag of national treasure, according to co-star Eddie Izzard.
Spectre star Dench plays the principal of a finishing school for daughters of the Nazi elite, situated on the English coast, just as war is about to be declared on Germany, in Six Minutes To Midnight.
"She wants to play characters that go against the grain. She doesn't like the national treasure title and wants to play characters which go against that," Izzard explained.
The 52-year-old actor knows about confounding people's expectations. First coming to prominence as a stand-up comedian, today Izzard is just as well known for her acting, endurance running and political aspirations.
And Izzard says Six Minutes To Midnight, which she also co-wrote and executive produced, should serve as a warning for today's political landscape.
"It wasn't what we planned to do, but absolutely it's a warning sign," said the star, who has appeared in movies including Ocean's 12 and Shadow Of The Vampire.
"The '30s were a time when certain politicians said, 'We're just going to lie, lie as a tool of diplomacy'. Hitler won referendums by lying – he would just say anything and lie upon lie.
"Along comes Trump 90 years later, and maybe even Boris Johnson who has lied and lied, casually using lies as a tool of politics.
"I'm trying to encourage us to go towards the positive 2030s rather than go back to the 1930s, which some simplistic politicians around the world seem to be heading towards."
---
Six Minutes To Midnight is available on digital download from July 19 and DVD on July 26 from Lionsgate UK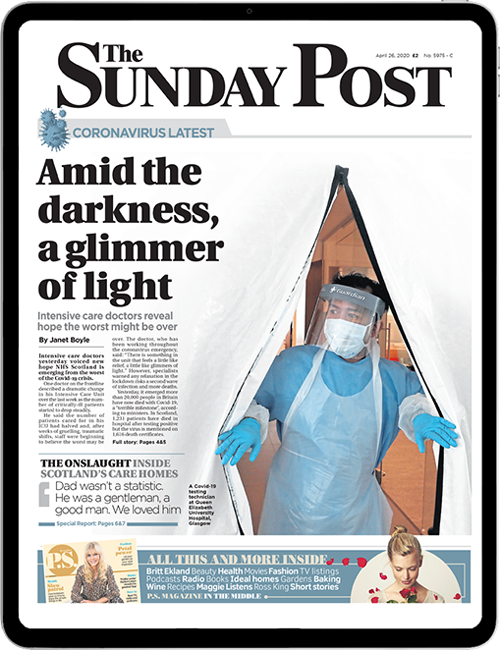 Enjoy the convenience of having The Sunday Post delivered as a digital ePaper straight to your smartphone, tablet or computer.
Subscribe for only £5.49 a month and enjoy all the benefits of the printed paper as a digital replica.
Subscribe