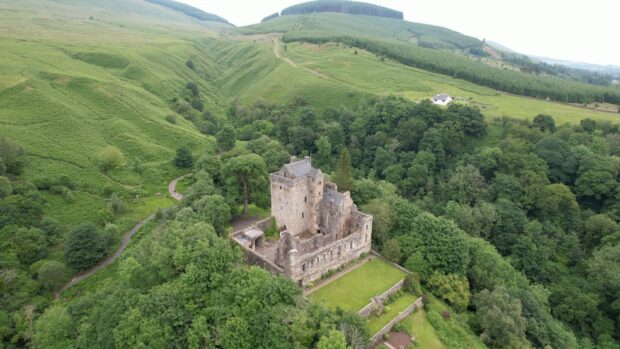 Everybody loves a holiday, but the more we learn about environmentalism and the climate crisis, the more many of us feel a little bit guilty when searching for our next cheap getaway.
Still, the idea of roughing it in an eco-friendly cabin is not everyone's cup of tea. Communal showers and an outhouse at the bottom of the garden? It's a firm pass for me. I love the planet but I cannot bring myself to give up on an indoor flushing toilet – especially during a holiday when the whole point is taking time to do what makes you feel happy and relaxed.
At Brucefield Estate in Clackmannanshire though, I learn that opting for the more eco-friendly choice does not mean that a luxury break is off the table. In fact, at Brucefield's Slackbrae Cottage, the situation is quite the opposite. We arrive outside Slackbrae on a chilly day in early spring and the cottage's beautiful sunflower yellow walls are easy to spot through the trees. We are met outside by owner Victoria Bruce-Winkler who gives us a tour of the unique property.
The inside is stunning, with large windows and skylights allowing natural light to flood in from all angles. Bruce-Winkler lived in Scandinavia for many years, and you can see how Scandi style has influenced her taste in interiors. Slackbrae is beautifully and simply decorated, its clean white walls accentuated with small flashes of colour and patterns throughout.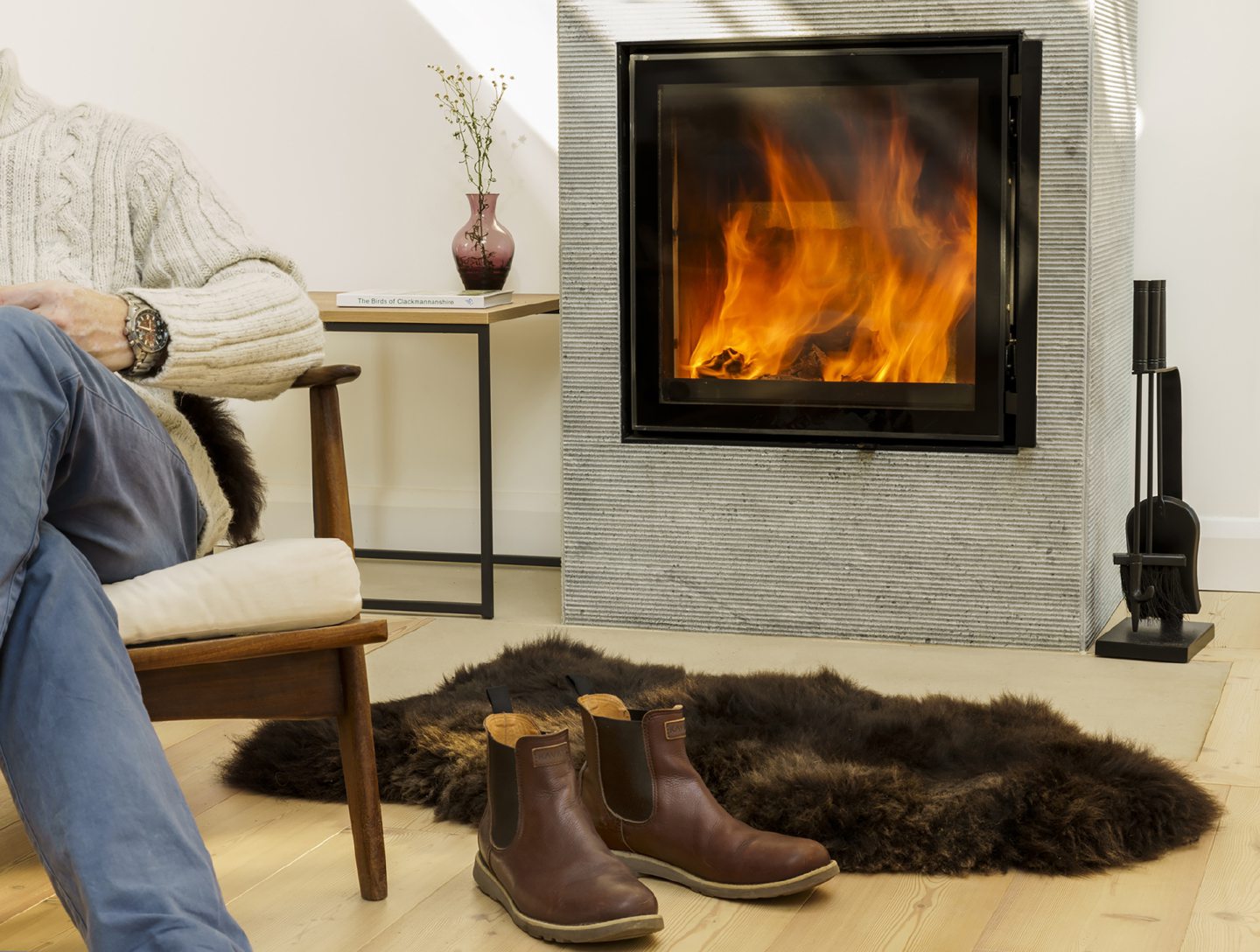 Bruce-Winkler opted for Scottish designers for the cottage's interiors wherever she could, from the window seats and duvets, all made in Scotland, to the large statement lengths of elm hanging on the walls, sourced from Scottish Wood, a local specialist hardwood sawmill.
Once a cottage for Brucefield Estate's forester in days gone by, Bruce-Winkler has worked with the environmentally minded construction company The Green Building Store to renovate Slackbrae with sustainable materials to ensure it is an energy efficient home. The windows are triple-glazed (which allows beautiful fern frost to form on the windows in winter without permeating the inside with cold) and there is underfloor heating.
The cottage's star feature, however, is its state-of-the-art ceramic woodburning stove from Finland. It only requires two loads of firewood for the stone stove to radiate heat throughout the house for up to 24 hours. The result is an old building that is wonderfully modern and feels as warm as toast inside.
It's hard for us to tear ourselves away from the comfort of the cottage to explore the surrounding area but the promise of the beautiful countryside is too tempting to resist.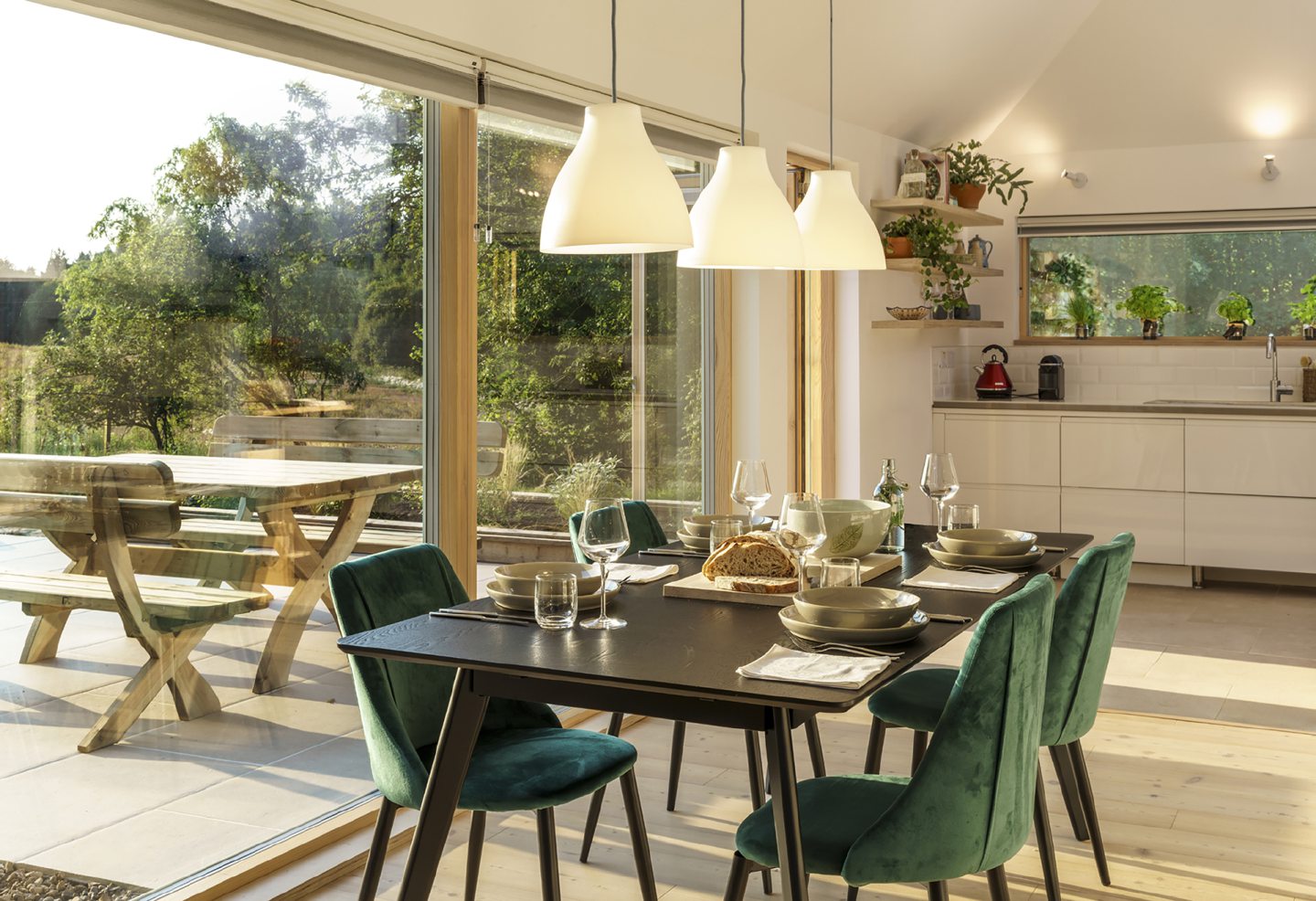 We first go to the small, picturesque town of Dollar, which has a wonderful selection of independent shops and restaurants. Our favourite had to be the vintage and handmade store Kitty at Home, a wonderful Aladdin's cave of beautiful furniture and trinkets at very reasonable prices. Then we walk to Castle Campbell, which looms high over the town, and while it is closed for essential renovation works, its façade is so visually dramatic that it was well worth the visit, even from a distance.
We then head to the local pub, The Inn at Dollar, for an early dinner. The atmosphere is welcoming and lively, and I have the tastiest bowl of lentil soup I have had in a long time (outside of my granny's homemade, of course).
Next day back at Brucefield, we are taken on a tour of the estate's extensive woodlands, which has trees that are more than 300 years old. Bruce-Winkler is a biologist and is committed to the regeneration of her family's 420-acre lands. Nature lovers can completely immerse themselves in Brucefield, as the estate is filled with wonderful cycle paths, walking routes and hidden spots that you can explore at your leisure.
Slackbrae proves that opting for the environmental choice is not just a do-gooder option but in fact an incredibly luxurious one. Everything in Slackbrae is at the cutting edge of home technology, making for one of the most comfortable stays I have ever had anywhere in the world. It's Scandi style is lovely and every whim has been thought of, from the tasty breakfast hampers of local produce, to a variety of fun board and card games left in the house for guests.
Go ahead – save the planet by fully indulging in some serious eco-luxury for your next holiday.
---
P.S. 
Brucefield has just launched a selection of luxury eco-bothies. They are super-comfortable tiny homes that allow you to wake up in the morning with nature literally on your doorstep.
Factfile: 
Visit brucefieldestate.scot, email info@brucefieldestate.scot or call (01259) 690013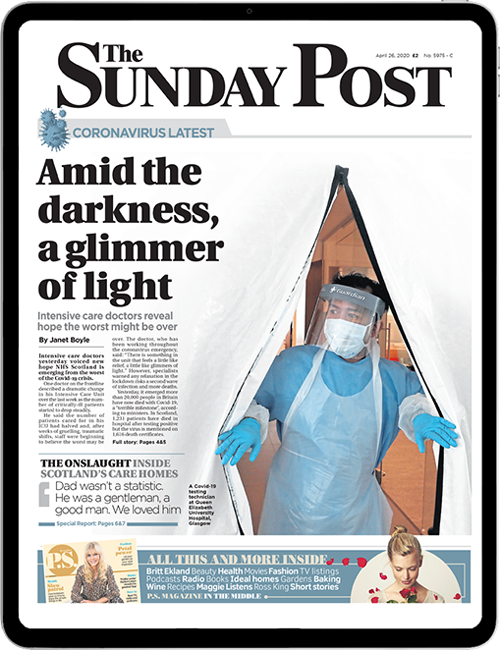 Enjoy the convenience of having The Sunday Post delivered as a digital ePaper straight to your smartphone, tablet or computer.
Subscribe for only £5.49 a month and enjoy all the benefits of the printed paper as a digital replica.
Subscribe