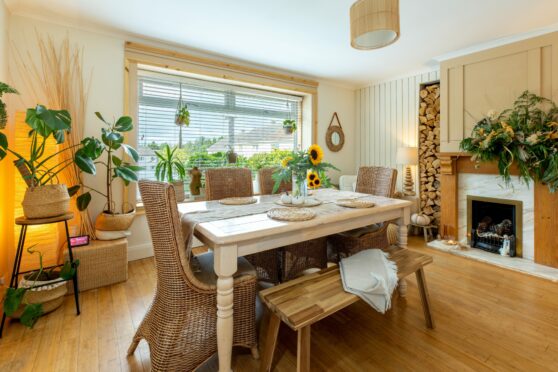 We take a look inside this glorious Scandi-inspired East Kilbride home. Carla Enrici shares this four-bedroom, semi-detached house with her husband Greig and their three children, Vincenza, Dante and Enzo.
---
We moved in September 2020 after a long slog of unsuccessful house hunting. I was in a terrible mood after seven hours of viewing the day we saw the property. Yet, as I stood in the hall, I noticed three coat hooks under the stairs and pictured three school bags and three little pairs of school shoes on them and my mood started to lift. Hearing my youngest say the garden would be good for an Easter egg hunt and then seeing the size of the bedrooms sealed the deal.
The house was absolutely perfect. When we moved in we were lucky that no major work was required, so we simply added our own touches with wall panelling and paint. I'm lucky to know a joiner who listens to my many ideas and finishes a job even better than I imagined, such as our window frames and wall panelling.
Outside, my husband Greig turned the garden shed into a bar, and we added decking zones and a pond. A new bathroom is next on the list.
I've always loved a bold, maximalist style of interiors but this house has so much light pouring in, plus the visible greenery from the back garden, which made it a very calm space. It converted me to loving a style centred on neutral tones, natural materials like wood and different textures in each room for a bright yet cosy mood.
I've done lots of painting in the three years I've lived here. My favourite paint is a limewash powder paint by Kalkitir that you make up with water. We recently painted our family room in Primacol Silver Sand textured paint and the effect is beautiful as it changes in different light throughout the day.
Upstairs we have four bedrooms, one with an ensuite and a walk-in wardrobe, and a newly converted loft, which acts as an office for my husband during the day and a cinema room by night. Downstairs, we have a family room, kitchen/dining room area and a conservatory, which is our favourite room in the house from April to September.
As we moved from a smaller house, we didn't have enough furniture so we sourced items from Facebook Marketplace and family, including lamps from my mum-in-law, a dining table from my dad and vases, mirrors and bedside cabinets from my mum.
One of my favourite pieces is a big basket box we found left in the loft by the previous owners. I've painted it multiple colours since bringing it downstairs and it sits in our family room.
Our greatest challenge has been looking after a well-established garden. I've no idea what I'm planting, pulling out or trimming back and, sadly, every plant I've attempted to grow hasn't survived! But I love pottering in the garden with an audible book on and my dogs under my feet. I do wish I had done a gardening course so I knew the difference between a plant and a weed!
For anyone losing faith while house hunting, I'd say write down and be specific about what your dream home should have so you don't lose sight of that.
When I found my own list in my planner recently, I realised that everything I wanted for our new house we now have here – and so much more!
---
Follow Carla on Instagram @homeatno11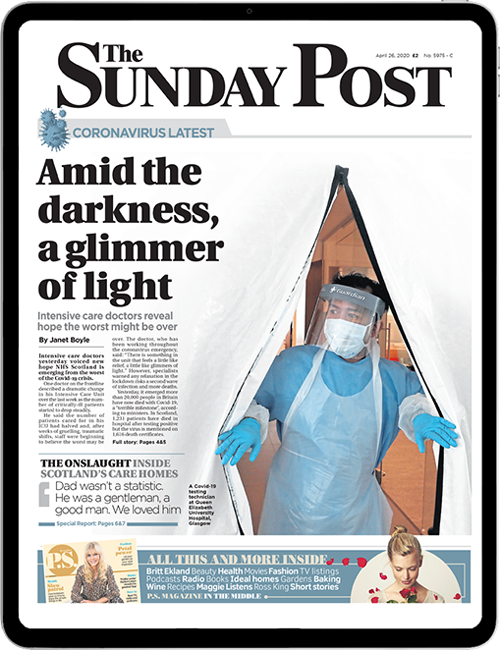 Enjoy the convenience of having The Sunday Post delivered as a digital ePaper straight to your smartphone, tablet or computer.
Subscribe for only £5.49 a month and enjoy all the benefits of the printed paper as a digital replica.
Subscribe