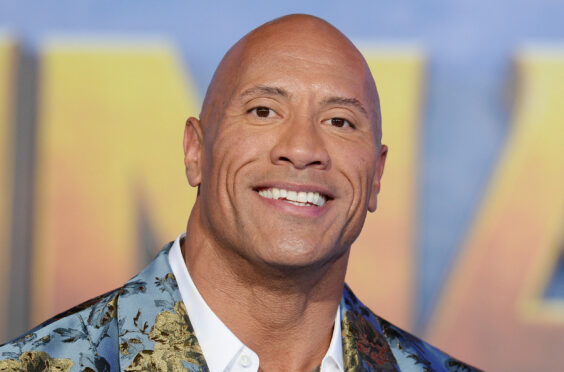 A lot of people say to me: "Hey, you – get out my garden!".
But they also say: "Who's your favourite person to interview?"
It's a tough one to answer but right up there with George Clooney and Julia Roberts is Dwayne "The Rock" Johnson.
Not only is he funny and entertaining but he is always so polite and engaging. Few stars I've interviewed over the years have been so charming and know how to play to a crowd. Those years holding a baying wrestling crowd in the palm of his hand served him well when it comes to baying interviewers looking for some TV magic!
He just gets it. What he also gets is his mother a new home. Or three.
The Rock first tried to make it as an American footballer, and hoped to make money from that to buy his old mammy a house.
"I could never make it in football, but that was my ticket out to buy my parents their first home because we never lived in a home growing up, it was always apartments and trailer parks," he said. "I bought her a house after we were evicted from our apartment in Hawaii, then my parents got divorced so I bought her another house.
"Then we moved to the West Coast so I bought the third house. The other two are sold. She's just my biggest fan and the best grandma to all three of our daughters."
Not surprisingly she also has a room dedicated to Dwayne in every house.
"She has a smackdown room. She makes all the guests go to the smackdown room and insists that I go with her.
"There is nothing more horrifying than just standing there while she's like: 'And this is Dewey's room."
That's what Dwayne's mum calls him, and probably no one else! No wonder he went for The Rock instead.
Dwayne's new animated adventure movie is DC League Of Super-Pets, in which he voices Krypto, Superman's dog.
Of course to prove just how super he is in real life he's rescued a dog himself, one called Turbo. He went to Wagmor Pets, whose mission is to rescue, rehabilitate and rehome dogs. They're committed to preventing cruelty and promoting kindness to animals.
"We went to Wagmor. I got a Facetime from my wife and my six-year-old just goes: 'Can we keep him?!'
"It was little Turbo. So they found him by accident at an adoption fair. I went to meet him and he was going to get euthanised, and was left by a family that was going to originally adopt him, so it was meant to be."
If that's not all, this superguy will play a superhero for the first time in the forthcoming blockbuster Black Adam, which is out later this year.
"I'm so excited about that," Dwayne added. "He's an anti-hero. There's a code of honour and ethics with superheroes.
"Not with Black Adam…cancel Christmas!"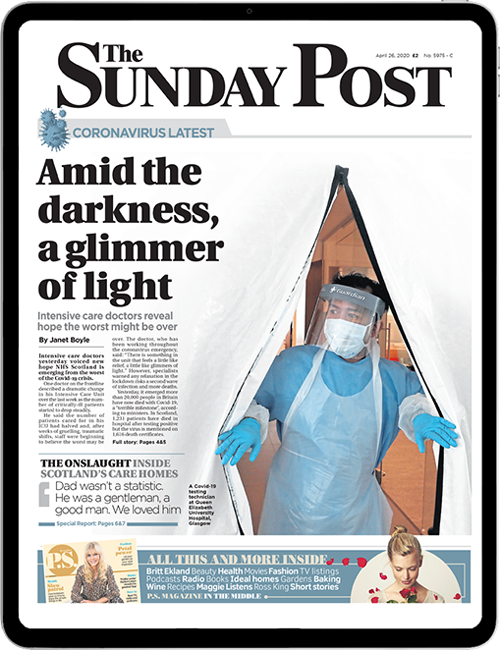 Enjoy the convenience of having The Sunday Post delivered as a digital ePaper straight to your smartphone, tablet or computer.
Subscribe for only £5.49 a month and enjoy all the benefits of the printed paper as a digital replica.
Subscribe