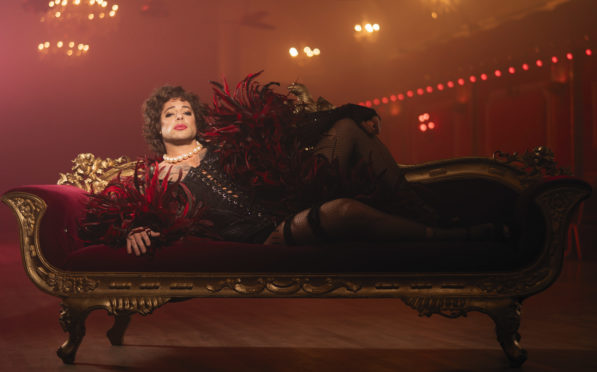 Duncan James says he has loved proving the critics wrong as the iconic Frank-n-Furter in The Rocky Horror Show.
The 41-year-old actor, who first found fame in boyband Blue, had no doubt he could play the cross-dressing character – because he's been playing dress-up for most of his life.
"I love a dress-up," he smiled. "I would do it as a little boy, dressing in my mum's clothes.
"She would have dinner parties and she would tell me to do my Vanessa Paradis. I would be about 12, and I would go and put on my mum's wig and a dress and sing Joe Le Taxi.
"I didn't know I was gay at the time, but clearly that was a big indication.
"My mum was shocked when I came out to her, and I said, 'How could you not know?' She said she thought I just liked dressing up.
"Before people saw me in this, they were saying they weren't sure about me playing the role.
"They saw me as Duncan from Blue, but when I pull on that glam outfit that's not who I am any more. It gives me a buzz to go out there and prove people wrong."
Drag has never been more popular in the UK than it is right now, thanks to shows like Ru Paul's Drag Race.
Duncan can understand why drag is so appealing.
"Drag gives you inner confidence, that is what is so liberating about drag artists," he continued.
"They might usually be the most nervous people but become completely different in drag. It gives you the confidence to be something you aren't in your usual life."
Fans of The Rocky Horror Show are some of the most committed around, often dressing up as their favourite characters.
With the Edinburgh dates – which are the final nights of the tour – coinciding with Halloween, Duncan expects there to be even more audience members in costume than usual.
"Rocky Horror and Halloween go hand in hand," he said.
"We see all ages and sizes dressing up. They feel it's the one show where they can feel free and liberated.
"We speak to a lot of fans after the shows and they say in their day job they are accountants and lawyers and have to wear suits, but going to Rocky Horror they are accepted in whatever they wear.
"They have the best time and come away with the biggest smile.
"It gives people the accessibility."
Duncan believes the durability of Rocky Horror is down to its creator, Richard O'Brien, as well as changes in attitudes.
"We've become a lot more open-minded and liberal.
"It's fantastic we now embrace shows like Rocky Horror and it's great that it's stood the test of time."
The dad of one, who stars opposite Strictly winner Joanne Clifton, is sad the tour is coming to an end but says the last 12 months have been incredible on a personal level.
"It's been the best show and we'll be having a closing party in Edinburgh for the cast and crew, where we'll paint the town red," he added.
"I've had a good run recently with such diverse roles and characters.
"I was Billy Flynn in Chicago in the West End, then I did panto in Derby, then this, and I'll have a week off before starting panto in Hastings.
"I love theatre and being on stage – it's what I've always enjoyed."
---
The Rocky Horror Show, Edinburgh Playhouse, Oct 28-Nov 2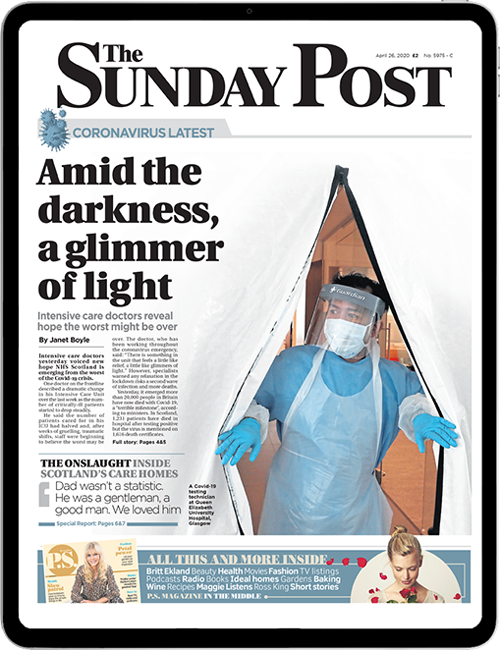 Enjoy the convenience of having The Sunday Post delivered as a digital ePaper straight to your smartphone, tablet or computer.
Subscribe for only £5.49 a month and enjoy all the benefits of the printed paper as a digital replica.
Subscribe