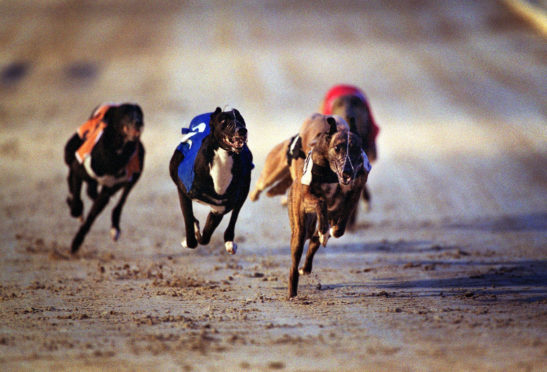 Greyhounds trained or racing in Scotland have tested positive for banned drugs such as cocaine and amphetamine dozens of times, we can reveal.
Steroids, beta blockers and prohormones – used by bodybuilders – were among other prohibited substances found in the bloodstreams of greyhounds at Shawfield Stadium in Glasgow since 2009.
Five of the 28 positive tests at Shawfield – Scotland's only licensed track – involved cocaine, which is potentially fatal for dogs and can lead to seizures, strokes and heart attacks.
As well as those incidents, a trainer based in Edinburgh who races in England had three dogs tested positive for banned substances.
Ahead of a meeting of the Scottish Parliament's cross-party group on animal welfare, critics of greyhound racing are calling for the sport to be banned.
Aside from greyhounds being given banned drugs, almost 932 racing dogs died last year in the UK, with 242 deaths happening trackside. Another 4,963 greyhounds suffered injuries.
The Greyhound Board of Great Britain (GBGB) insists, however, that the welfare of greyhounds remains its highest priority, adding that drug testing at Shawfield has been increased by 50% over the past year.
Shawfield, in Rutherglen, Glasgow, is Scotland's only registered greyhound racing stadium, although there is an unlicensed, so-called flapper track at Thornton Stadium, near Kirkcaldy in Fife.
Details of doping offences at Shawfield are recorded by the GBGB, which has been accused of failing to tackle drug cheats and being negligent about animal welfare issues.
Some trainers caught for offences at Shawfield were repeat offenders but were only reprimanded or suspended. Of the 28 doping offences recorded, only four trainers were banned. No further action was taken on five occasions.
Last year there were 10 positive dope tests. There have been two cases in 2019, both involving the same trainer, Thomas Jordan.
One of his dogs, Milesian Sandy, tested positive for cocaine in May. Another greyhound, Leaha Millie, tested positive for a beta blocker called atenolol in March.
Jordan was fined £750 for the first breach and lost his licence after the second.
Another repeat offender is Angus McCrae whose dogs Blue Lad and Trapezius both tested positive for cocaine in June 2018. Blue Lad peformed poorly but Trapezius won a race by two-and-three-quarters lengths at a starting price of three to one.
McCrae denied giving drugs to his dogs but received a £1,500 fine and a 12-month suspended training ban.
He told the GBGB that a friend had borrowed his van and spilled cocaine on bones, which the greyhounds may have eaten. McCrae told The Sunday Post that he was on holiday in Corfu at the time.
"I wasn't in the country. I was on holiday. It's (Shawfield) the safest track in Britain, by a mile," he said. "I don't know why you're picking on Scotland for because it's the safest track in the UK."
When asked if there was a problem at Shawfield with cocaine, he said: "I don't know, I don't even know where they get it from."
Edinburgh-based trainer Gary Carmichael was reprimanded in 2016 and fined £1,000 after two of his dogs were found to have banned substances in their bloodstream.
Carmichael's dogs raced at Belle Vue, in Manchester, and Newcastle. One of his greyhounds, Sporting Melody, tested positive for meloxicam while a dog named Chuggington was found to have ampyrone/4methylaminoantipyrine in its system. Both are pain relievers.
Carmichael denied giving his dogs drugs. He said: "Meloxicam is given to dogs as pain relief and somehow it got into the dog's system. I don't know how."
He was cleared of any wrongdoing in October 2018 when a dog, Bandicoot Libby, tested positive for sparteine, an antiarrhythmic agent.
The GBGB accepted his explanation that the dog ate a plant at his kennels called scotch broom.
Ahead of Tuesday's meeting of MSPs, campaigners are calling for a ban.
Say No To Greyhound Racing In Scotland said: "The law is being broken with the use of Class A drugs and our animal welfare laws are being breached. Our MSPs are in a position to take action to prevent this criminality and abuse and the fact they are choosing not to is something that will concern people."
Trainers revealed the use of drugs to affect dogs' performance and alter their odds to undercover Sunday Post reporters three years ago.
The use of drugs to make greyhounds run faster – or slower – was exposed in a series of special reports. We caught one greyhound trainer on video boasting how he deliberately slowed down his dogs in order to rig races to get better odds.
Willie Finnie said he used prescription-only sedatives to slow down his racing animals and offered to supply our team with drugs for their dogs.
Finnie said: "Give me a list. If I can't get it here, I'll get it in Ireland. I go over to Ireland every couple of weeks. Anything you need – injections or anything – I'll get it." Quizzed about why anyone would want to slow a dog, he said: "Everybody will then think it can't run and you get a good price for it when you go to bet on the dog. That's what we do. But if you get caught with them you're snookered."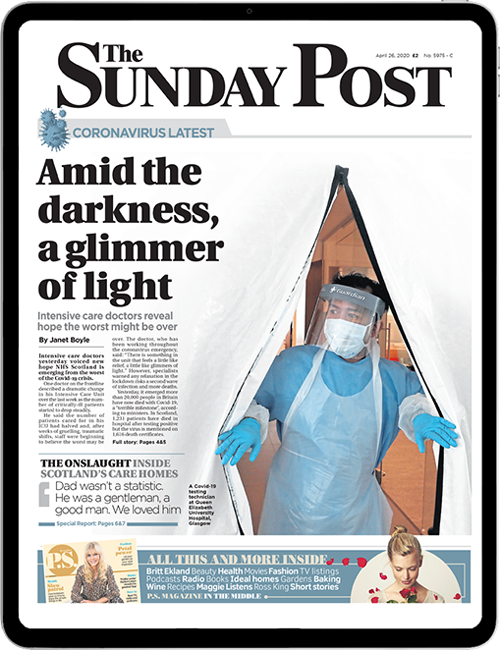 Enjoy the convenience of having The Sunday Post delivered as a digital ePaper straight to your smartphone, tablet or computer.
Subscribe for only £5.49 a month and enjoy all the benefits of the printed paper as a digital replica.
Subscribe