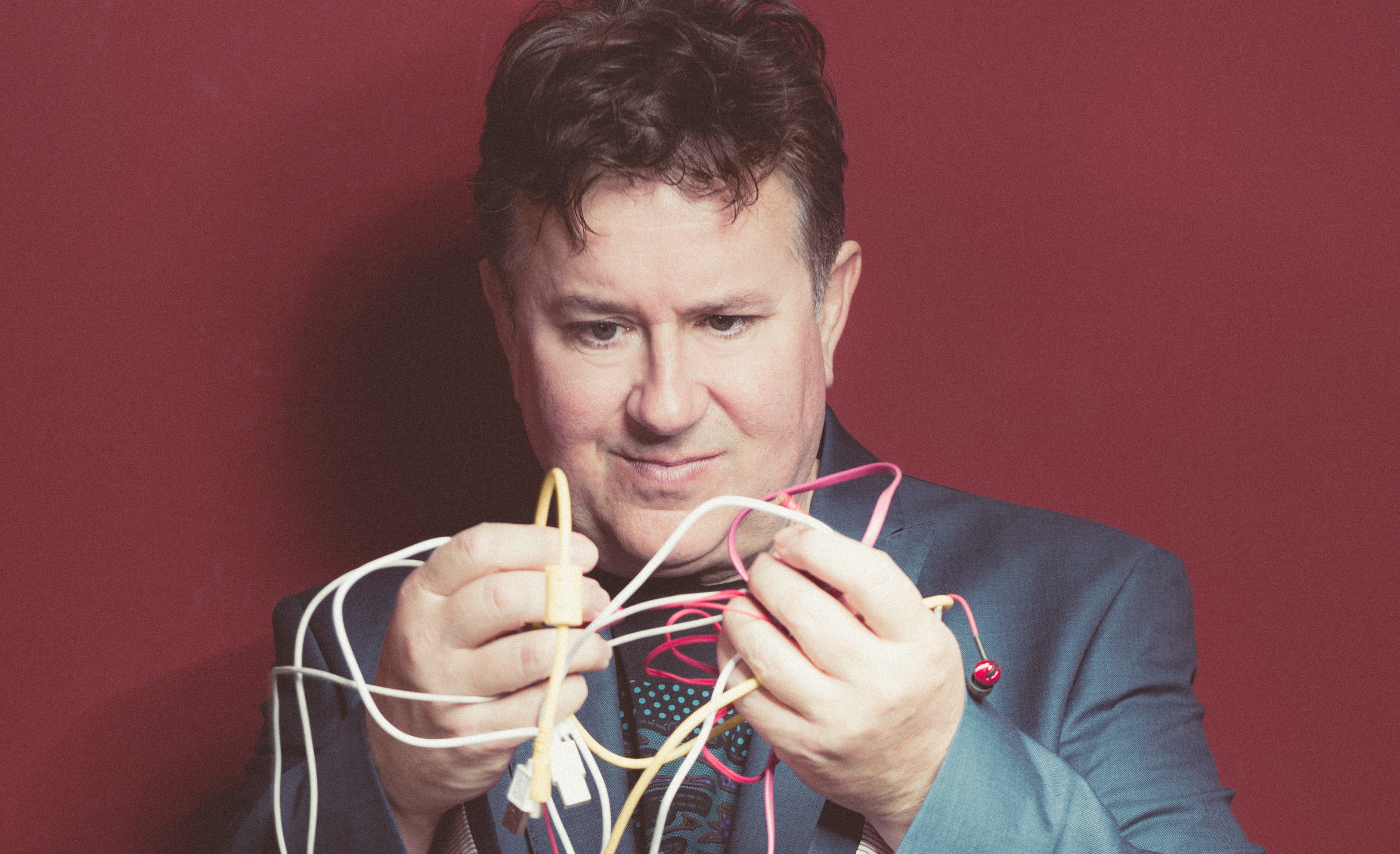 JEREMY SWIFT became famous here and in America playing Maggie Smith's butler, Spratt, in Downton Abbey.
We spoke this week after a busy day on set filming the new Mary Poppins blockbuster with Meryl Streep and Colin Firth, due for release next year.
Jeremy returns to his first love, music, by releasing a new album, Everything's A Joke, which is out on Friday.
What will Downton fans make of the album?
I'm prepared if some think it's me having a midlife crisis. After all, I don't look like a rock star, do I? More Christopher Biggins meets Benny Hill.
Were your family musical?
Mum and Dad were music teachers, and I play all the instruments on the album myself. Dad's passed away but Mum's heard it. She says she doesn't understand the lyrics (laughs).
Are song words important to you?
Not really. It's the overall sound I care about. On set today I bit my tongue when someone said they love Billy Bragg's lyrics. No offence, why doesn't he just write poetry books then?
Do you prefer playing a villain or a hero?
To be honest the roles I get offered are always idiots. I call them the 'P' roles. Portly, pompous, pretentious. Prat.
---
READ MORE FROM THE SUNDAY POST
The Moonstone star Jeremy Swift on how Downton Abbey changed his life
---
Any actor you feel you could learn from?
I'd love to work with Robert de Niro. His acting just gets better and better, and he makes it all look effortlessly spontaneous. I'd hope some of that would rub off on me.
When will we get Downton The Movie?
It's ready to go, but getting 35 actors together will take a lot of wheeling and dealing as we didn't sign a contract after the series ended. I'm sure it will be fixed before the end of the year.
And how does it feel to be filming Mary Poppins?
The songs and cast are gob-smacking, and the care being taken is immense. It's one of the most anticipated sequels ever. I play a comedy baddie. That's all I can say or Disney will be after me.
Do you get to sing?
Oh yes, although that wasn't in the audition. I get a couple of sung lines and I join all the cast for the big finale number too.
Ever get surprised in your job?
I was on stage in The Railway Children and we had a real steam train which came on at the end. One night it just didn't appear, and I had to fill for five minutes. It's the nearest I've come to doing stand up.
You have 24 hours left to live. How do you spend it?
On the Greek island of Zakynthos. I'd take the family there and admire the beauty of the place, then I'd finish it off in the Sunset Bar with a glass of local wine. After that, lights out.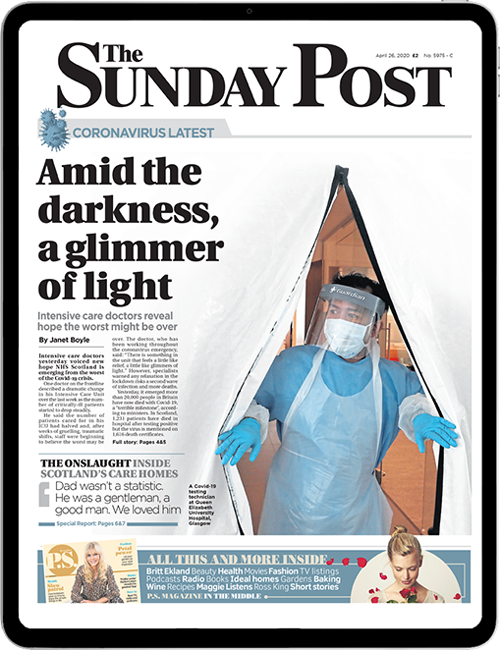 Enjoy the convenience of having The Sunday Post delivered as a digital ePaper straight to your smartphone, tablet or computer.
Subscribe for only £5.49 a month and enjoy all the benefits of the printed paper as a digital replica.
Subscribe