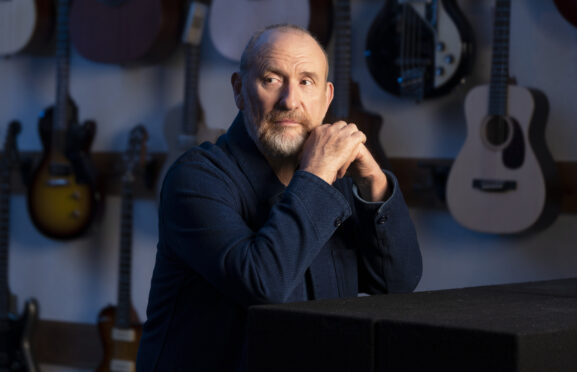 It was a song that took him just 40 minutes to write and, 40 years on, Colin Hay is amazed to see Down Under back in the UK charts again.
The Australian anthem sits in the top 5 having been reworked by a young DJ from Tasmania, Luude, whose version takes the melody and vocals from the 1983 Men At Work track and gives it a drum and bass twist.
The song is reaching new generations of listeners thanks to Spotify and TikTok, as well as airplay on BBC Radio 1, where DJ Scott Mills even played it three times in a row on his afternoon show.
Hay, who emigrated to Australia from Ayrshire as a teenager, couldn't be happier with the song's revival.
"It's a fine example of the randomness of the universe, it's marvellous," he said. "This young kid did a version of it and the record label he was working with asked if I could do new vocals, so I recorded it and it's gone kind of nuts.
"It's one of those songs that you can dress up in all kinds of clothes but it's still essentially got a strength to it. It's ultimately a song about celebration, but when I came up with the words and the chords to it, there was a certain element of darkness involved with it."
Centred around his experience of a country being overdeveloped and plundered by greed, Hay describes the song – the band's only UK top 20 hit – as being like a "good friend".
There is also a tinge of sadness to it, as he believes the stress of a 2009 court case, which ruled that the song's flute melody infringed on the copyright of the nursery rhyme Kookaburra, contributed to the health problems suffered by bandmate and flautist Greg Ham in the lead up to his death in 2012.
Hay's relationship with the song remains strong, however, and it has continued to be a staple of his setlist for decades.
"I remember around the time when that case was happening, I was playing in the jungles of Brazil and this indigenous group of dancers got up and danced during Down Under," Hay said.
"There were 20,000 people in the audience. They were doing this dance, it was transcendent. At that moment, I thought about the court case and thought 'they can't touch this, this is what it is about.'
"The song lives inside me and it has been very good to me over the last 40 years that's for sure."
Hay moved to Australia when he was 14 as his family swapped the bracing, jellyfish-riddled beach at Saltcoats for the Melbourne surf.
Immediately he felt a change in attitudes and set himself on a path to music stardom.
"It was different because everyone was just free," he said. "In Scotland there's a lot of social entrenchment there, you're this or that, Protestant or Catholic, working class or middle class, it's all a bit buttoned down.
"In Australia, guys would go surfing before they went to school, they'd arrive and their hair was all wet and matted. You'd go down the coast and the waves were massive, the ocean and sky were huge, it was brilliant technicolour.
"I tried surfing and didn't persevere with it, but one of my biggest memories was walking down through the hot sand and seeing the Pacific in front of me, so majestic and massive.
"I still do that when I go back to Melbourne, I go down the great ocean road for a couple of hours and that never gets old. Mind you, driving up the west coast of Scotland is pretty splendid too."
Having sold out arenas across the world as frontman of Men At Work and played to a TV audience of over two billion as part of the 2000 Sydney Olympics closing ceremony, Hay now tours as a solo act in more intimate venues across the US.
His focus now sits on writing songs for his following rather than chasing the huge highs of yesteryear.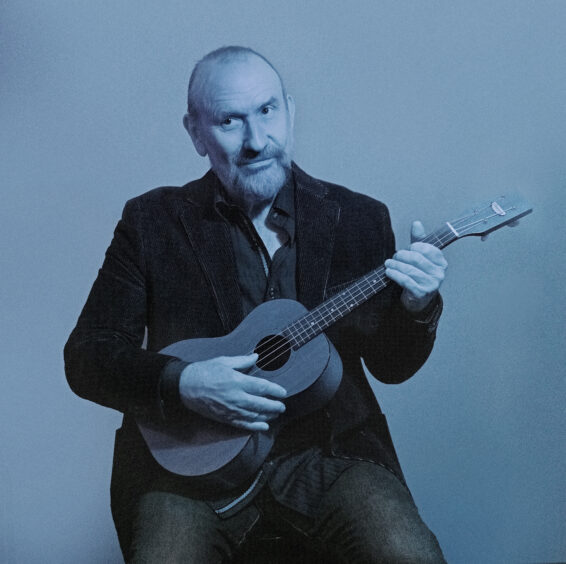 "I don't feel any pressure to have another hit," he said. "I did for a long time after Men At Work broke up, I was always thinking I had to get back to the lofty peaks of superstardom, that that was the yardstick.
"Now there's a core of people that follow you, get what you do and like it. That group of people seems to be growing just through word of mouth which there's something great and very relaxing about."
He currently lives in California, where he had the novelty of spending time at home for a change during the pandemic, having been on the road for most of the last few decades.
As tour dates were cancelled, he hunkered down with his wife, singer Cecilia Noel, in Los Angeles.
"We've got a dog now, so I had this home life," he said. "I almost felt guilty about how much I was enjoying being home.
"My wife loves Scotland dearly. She's from Peru but oddly her mother was very big on Scottish myths and would read her stories and make her tartan dresses when she was a little girl. She always felt this strange affinity to Scotland while living in Lima."
Now back on the road, Hay has just released a new album, featuring Ringo Starr on title track Now and the Evermore.
Despite having played in the former Beatle's band for many years, it's still a surreal experience for him working alongside one of his earliest influences.
"I think about my father's music shop in Scotland, when it was closed at night, he'd play tracks by The Beatles on a wee turntable, saying 'have a listen to these guys, I think they'll do quite well'.
"The first thing you hear on my record is a drum fill by Ringo. If you're a Beatles fan you fully understand the drums were such an integral part of so many of those songs.
"I wrote a song that was the title track to his album a couple of years ago called What's My Name – that was an exciting moment going up to his house. I played it to him on the acoustic guitar and I got to the first chorus and he loved it. I thought, 'my God, I'm writing a song for a Beatle!'"
Hay hopes to be able to come back to Scotland in the not-too-distant future to play in front of a home crowd for the first time in several years.
"I'd love to come back because I haven't been for a while," he said. "I love playing in Scotland, there's just something about a home crowd.
"I feel like I have three homes. I love being from Scotland, I love the fact that I'm Australian as well and I love the fact that I've been able to come to California. I feel pretty lucky in that regard."
---
Colin Hay – Now and the Evermore, is out now colinhay.com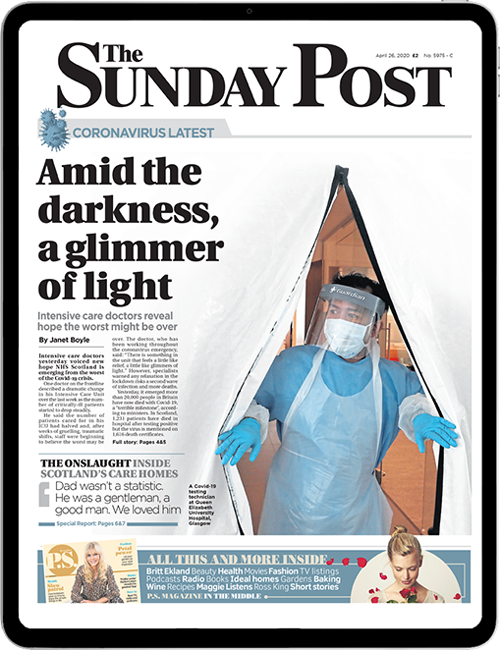 Enjoy the convenience of having The Sunday Post delivered as a digital ePaper straight to your smartphone, tablet or computer.
Subscribe for only £5.49 a month and enjoy all the benefits of the printed paper as a digital replica.
Subscribe