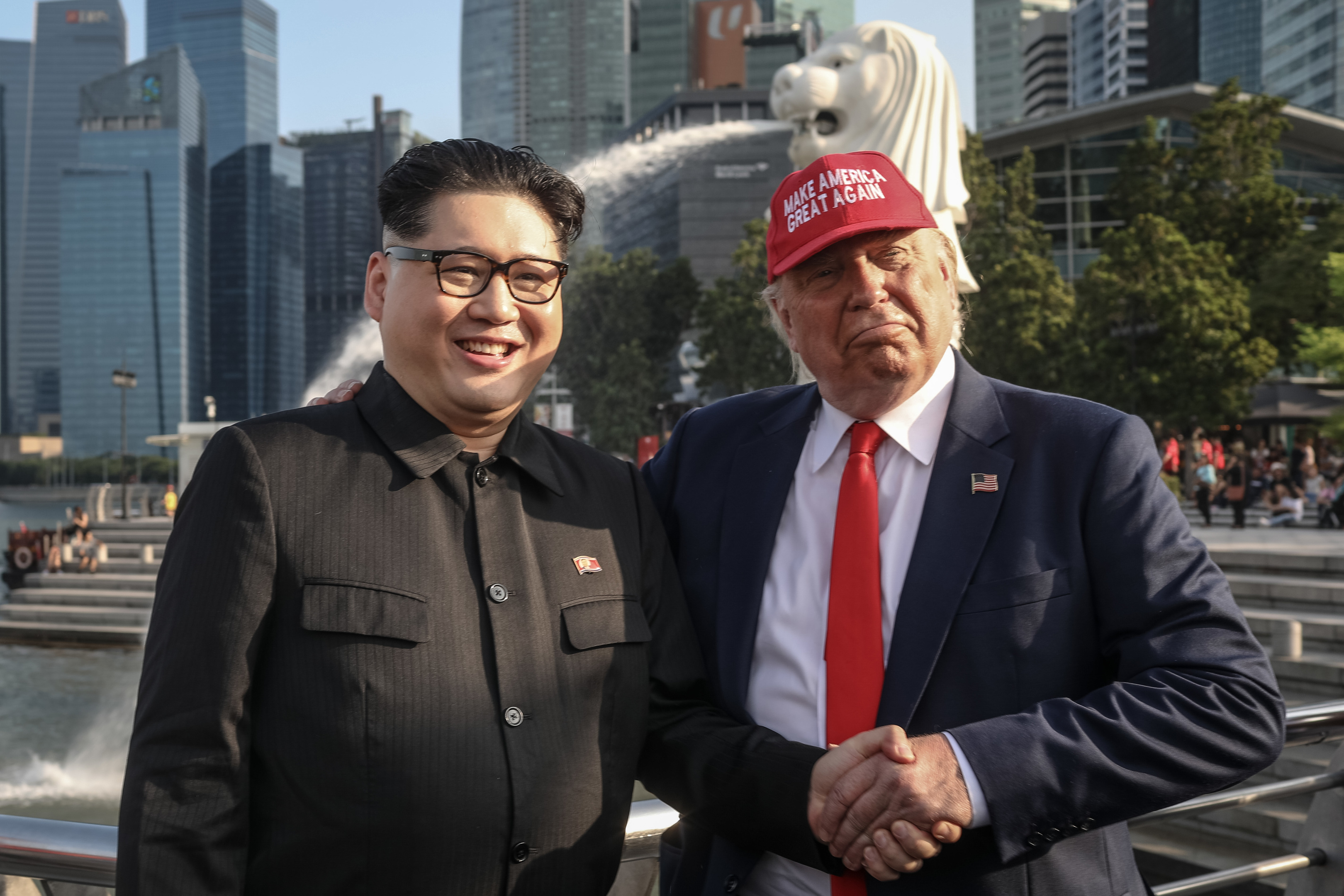 THEIR personalities have been subject to more public scrutiny than possibly any two world leaders in history.
And the psychologies of US President Donald Trump and North Korean leader Kim Jong-un will be key when the pair meet for a crunch summit this week in Singapore, according to a world-renowned negotiations expert.
Dr William Ury, the research director of Harvard University's Korea Negotiation Initiative, said the brash statements made by both men helped break the deadlock by raising the stakes on the world stage.
He said: "The decision to go to war is overwhelmingly in the minds of two leaders, President Trump and Chairman Kim Jong-un. Their psychologies are key.
"Until recently, they were essentially playing a game of chicken. The rhetoric was very heated and the insults were like schoolyard insults but in a paradoxical way this conflict has been kind of frozen for many, many decades and the combination of the genuine fear that the game of chicken created motivated South Korea and the world to pay attention.
"That willingness has created this opportunity to see if there can be a new configuration."
Dr Ury has served as a negotiation adviser and mediator in conflicts ranging from the Cold War to ethnic and civil wars in the Middle East, Chechnya, Yugoslavia, Myanmar, and Colombia over the last four decades.
And he reckons the stakes are "existential" when it comes to the current tensions around the Korean peninsula, which he called "the most highly militarised zone in the world".
---
Kim on Trump
Sound dialogue is not possible with such a guy bereft of reason. August 2017
A frightened dog barks louder. I will surely and definitely tame that mentally deranged US dotard with fire. September 2017
The spasm of Trump in the new year reflects the desperate mental state of a loser who failed to check the vigorous advance of the army and people of the Democratic People's Republic of Korea. He is making a bluff only to be diagnosed as a psychopath. State party newspaper, Rodong Sinmun, January 2018
I know the Americans are inherently disposed against us, but when they talk with us, they will see that I am not the kind of person who would shoot nuclear weapons to the south, over the Pacific or at the United States. April 2018
---
A tightrope is being walked to make sure Tuesday's talks at the £8,000-a-night Capella Hotel on Sentosa Island do not end in acrimony, especially after a previously planned summit was shelved amid a public war of words between high-ranking US and North Korean politicians.
In a letter to Mr Kim calling the talks off a fortnight ago, Mr Trump said: "You talk about nuclear capabilities, but ours are so massive and powerful, I pray to God they will never have to be used."
The US President confirmed last weekend, however, that the meeting was back on following a flurry of contacts between the two sides. He said he had received an "interesting" letter from the North Korean dictator before admitting he had not opened it.
Former basketball player Dennis Rodman – who has twice been a contestant on Mr Trump's reality show Celebrity Apprentice, and has been to North Korea on "goodwill" trips five times since 2013 – has even been drafted in to help aid communication between the leaders.
---
Trump on Kim
Rocket Man is on a suicide mission for himself and for his regime. September 2017
Why would Kim Jong-un insult me by calling me 'old,' when I would NEVER call him 'short and fat?' November 2017
North Korean Leader Kim Jong Un just stated that the 'Nuclear Button is on his desk at all times. Will someone from his depleted and food starved regime please inform him that I too have a Nuclear Button, but it is a much bigger & more powerful one than his, and my Button works! January 2018
He's a pretty smart cookie. April 2018
I believe that both sides want to negotiate a deal. I believe we have a really good shot at it being successful. Last week
---
Mr Trump, who has said plans are "moving along very nicely" for the summit, wants Mr Kim to commit to giving up his nuclear weapons.
It is unclear what exactly is on the table, though, with Mr Trump having called the first meeting a "get-to-know-you situation" and suggested it will kick off longer negotiations.
Dr Ury said: "It is quite remarkable because a year ago when we began this process the risk of war was unacceptable.
"There were people very close to the top people in power estimating the chances of war as being 50/50.
"There has been thankfully a little bit of a reprieve.
"I think we have an incredible opportunity now to witness a historic shift like when President Nixon went to China or Reagan met Gorbachev."
He added: "I think we have to keep our expectations in check but the possibility of a real breakthrough is there."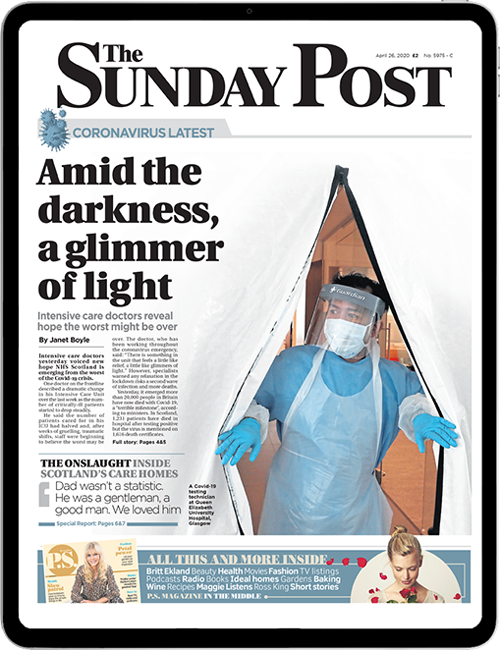 Enjoy the convenience of having The Sunday Post delivered as a digital ePaper straight to your smartphone, tablet or computer.
Subscribe for only £5.49 a month and enjoy all the benefits of the printed paper as a digital replica.
Subscribe