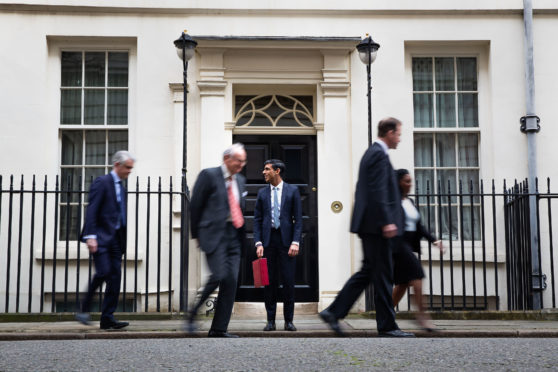 Well, it's here, it's getting worse, and it is starting to feel more than a little unsettling.
As the rate of those becoming infected by coronavirus, Covid-19 if you prefer, climbs ever higher, the focus is rightly on what can be done to slow the infection, ease the pressure on our NHS and save lives.
But there should be time to look back to when this virus first emerged and what was done, or not done, about it at our airports and ports.
Am I alone in wondering why to this day no screening measures have been put in place for those arriving from abroad and travel bans enforced?
We are paying the price for that now and will continue to do so over the coming weeks and months.
At the moment I should be in Vienna on business. Unfortunately, the Austrian Government issued banning orders on large and small public gatherings of more than 100 people, which has almost shut down the city.
But it is what happens here and what the UK and Scottish governments propose to do about this growing crisis that concerns me.
We still don't know, even after both governments have held their emergency meetings, what the new measures and proposals are, and if we are still in a containment, or have already moved into the more worrying and restrictive delay stage? If we haven't, it won't be long.
Nicola Sturgeon, in a welcome and balanced effort to free up the emergency services, has banned public events of over 500 people but there is still no real detail provided.
Football's off but what about race meetings, running and cycling events, political marches, conferences, music festivals and arena shows? Does it also mean smaller music venues, clubs, cinema and large pubs and restaurants will be closed? I would like to know, as I'm sure would the whole hospitality sector and the tens of thousands working in the industry.
And, if affected, will there be any financial rescue package for those businesses affected?
Will schools be closed or not? As children have so far proven to be resilient to the virus and if their parents take time off, many of whom work in the NHS, its ability to cope would be seriously undermined.
And what about public travel? If the crisis deepens will rail, bus and air also be shut down? If not, why not? And finally if closure orders do come into force, how long will they be in place?
It's a tough call but sadly the reality is the spread of coronavirus is in its very early stages and could be with us for years to come
In the meantime I hope you have stocked up on basic essentials, without resorting to panic buying. That you have a network of friends or family in place, especially if you are in the high-risk categories and have enough emergency medication stored.
Because, as it stands, the chances are, in the very near future, banning orders or not, you will soon become infected and at the very least have to endure two weeks' self-isolation. Hopefully nothing worse.
Beware the Ides of March? No kidding. I don't know about you, but I'm terrified.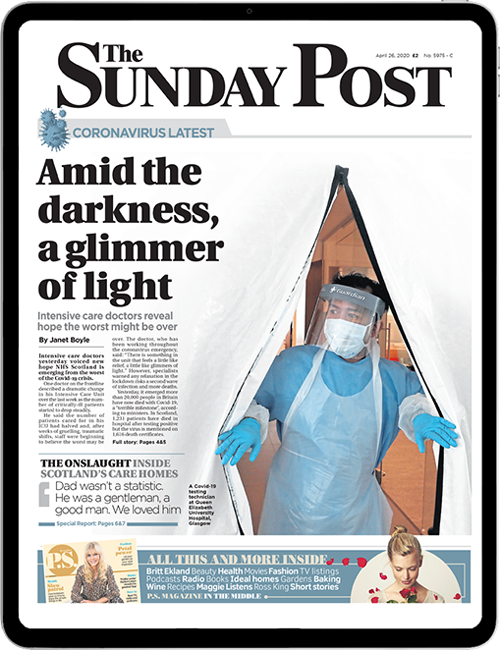 Enjoy the convenience of having The Sunday Post delivered as a digital ePaper straight to your smartphone, tablet or computer.
Subscribe for only £5.49 a month and enjoy all the benefits of the printed paper as a digital replica.
Subscribe