WE had hoped for a resounding Hampden roar of approval.
What did we actually get? A burst baw.
After much hype and two days of heated discussion, the executive board members of the national sport's governing body, the Scottish Football Association, simply kicked the can down the road.
With a terrified squeak, they delayed the already long-awaited decision on whether Scotland's footballers should play their matches at Hampden, the national team's home for more than a century, or move to Murrayfield in Edinburgh.
"Our board is split! We can't make up our minds! We don't know what to do!
"We need more time; another seven days should do it!"
Well, how much more time do they need? As the supposed guardians of our beautiful game, they have had years, decades even, to lay plans. It is quite inconceivable, unimaginable and incredible that they have taken the decision into extra-vwtime.
Especially, given Hampden's incredible heritage, iconic reputation and, more importantly, the catastrophic economic impact its loss would inflict on Glasgow.
The sport's decision-makers should have prepared for this day of reckoning, rather than sticking their heids in the turf and hoping that this problem and, let's not kid ourselves on here, it is a huge problem, one very much of their own making, would miraculously be solved.
How about making a decision not predicated on turning a profit but one that shows they actually care about Scottish football, its national team, its clubs, its identity, its heritage and, of course, its millions of fans.
Instead of penny-pinching, they should have paid Scottish League Two side Queen's Park, Hampden's owners, the going rate.
Not only would this have safeguarded the future of a historic club, one the SFA should be looking after, it would also have kicked the Murrayfield money men's bid into touch.
They should be seeking funding from Glasgow City Council and the Scottish Government.
They should be using their marketing and sponsorship expertise to raise funds for new pitchside stands to improve the match-day experience.
They should be investing sums to make Hampden great again, not leaving it as a Hamdump, fit for a wrecking ball, not a football.
To even contemplate selling Scottish football's soul for a bag of coin is absurd.
For that, this very un-magnificent SFA seven should be red carded and sent home tae think again.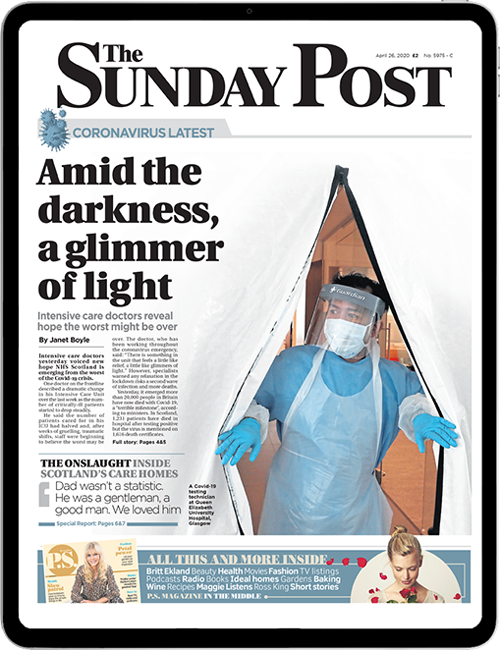 Enjoy the convenience of having The Sunday Post delivered as a digital ePaper straight to your smartphone, tablet or computer.
Subscribe for only £5.49 a month and enjoy all the benefits of the printed paper as a digital replica.
Subscribe