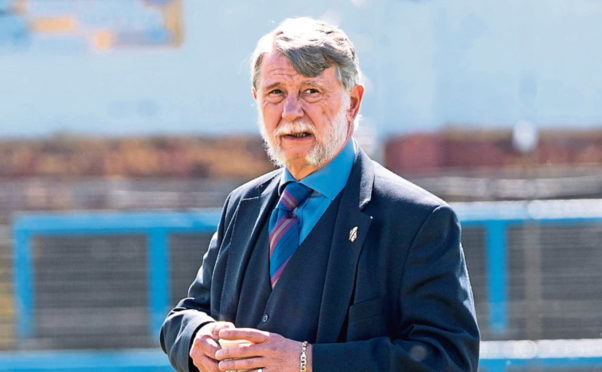 Donald Findlay has rounded on UEFA over their handling of football during the coronavirus pandemic.
Last Wednesday, Scottish football finally found some sense of order when the SPFL's resolution to call the Championship and Leagues One and Two early was passed.
The game had been left in suspended animation following Dundee's failure to vote on the motion by the original deadline.
On Friday, however, £1.8 million in prize money was released to clubs in the lower leagues to help them survive the coronavirus crisis.
Now the focus shifts to the Premiership, and the decision whether or not to call time on it too will largely be driven by UEFA's summit this Thursday.
At its conclusion, it is expected that guidance for all member associations over their domestic campaigns – plus news on the future of this season's Champions League and Europa League competitions – will be announced.
UEFA have hardly covered themselves in glory to date.
At the outset of the coronavirus crisis, the European game's governing body had pushed to have the Euros played this summer, and were hopeful Scotland's play-off against Israel at Hampden on March 26 would go ahead.
That left Cowdenbeath chairman Findlay far from impressed, and he is sceptical they will get things right this week.
"I thought UEFA's move to try and put pressure on our European qualifiers in order to try to force the playing of outstanding fixtures was nauseating," said the 69-year-old.
"I understood why they did it. When you are talking about the European Championships, the Champions League and the Europa League, you are talking about huge sums of money.
"That brings pressures from broadcasters and major sponsors, so the desire to honour commitments is strong.
"But UEFA's actions were still disgusting.
"Of course, I am able to voice that opinion because Cowdenbeath have a little ground to make up before we are in the running for European football!"
Findlay was a strong advocate of the season being terminated as soon as possible to safeguard the health of everyone connected with the game.
He had a vested interest, with the Blue Brazil sitting third in League Two, which in the normal run of things would give them a shot at the promotion via the play-offs.
As the former vice-chairman of Rangers, he also is partisan in terms of the precedent that has been set for the later ruling on the Premiership season.
Celtic, who could still mathematically be caught by their Old Firm rivals, will be crowned champions.
Nevertheless, the QC was unequivocal as to the best way forward.
"The season needed to be called and it needed to be called as soon as possible," he said.
"Doing so allowed the clubs, who are taking a huge financial hit in this lockdown, to get the money they are due.
"And – critically – it will allow them to keep their people safe at a time of great risk.
"Yes, we stand to lose out on an individual basis.
"But you are not going to be getting to play any football at all for the next three months, so how can you think of a play-off?
"That is OK, though. You are going to have some winners and some losers but that can't interfere with the process.
"There are much more important things going on than sport just now. We have to listen to the best advice as how to best protect ourselves and we have to let the people who are looking after us the best chance to get on with their job."
Arguably, the party with most to lose, down the line at least, are Hearts, who face being relegated despite having an obvious opportunity to get themselves out of danger when the Premiership was shut down.
Reconstruction – with the SPFL's steering group being chaired by Tynecastle owner, Ann Budge – may yet see them get a get-out-of-jail-free card
Findlay said: "I haven't researched Hearts' situation, but I do know the fact someone is unhappy with an outcome is not enough of an argument to win a reprieve.
"You either have to be make a case on the existing rules and regulations, or you have to be able to make a case in terms of natural justice.
"Should it come to that, we shall see what happens."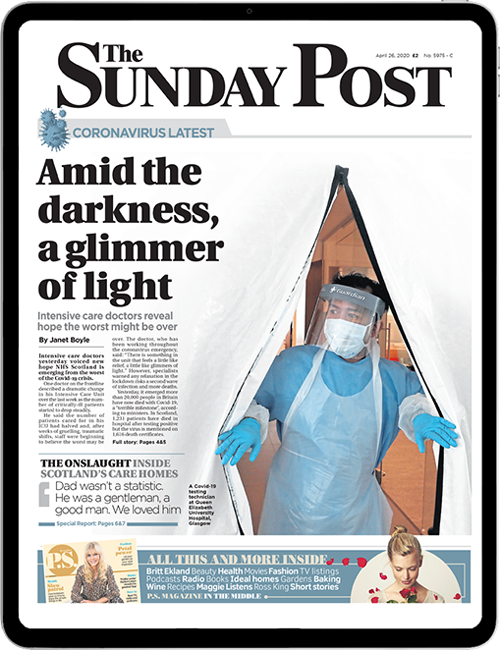 Enjoy the convenience of having The Sunday Post delivered as a digital ePaper straight to your smartphone, tablet or computer.
Subscribe for only £5.49 a month and enjoy all the benefits of the printed paper as a digital replica.
Subscribe