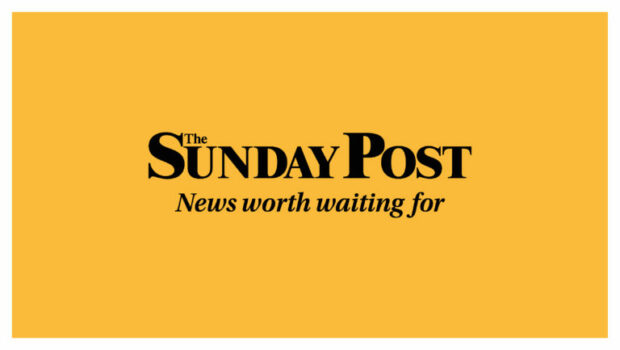 Thousands of domestic violence cases are trapped in Scotland's courts logjam, we can reveal, as the country's justice system is again accused of failing to protect women from the violence of men.
Leading lawyers, politicians and campaigners today warn systemic failings in investigation and prosecution continue to leave women feeling unsupported, unheard and vulnerable despite repeated pledges by prosecutors, police and politicians to prioritise male violence against women.
They called for sweeping reforms to ensure violence against women and girls is more effectively investigated and prosecuted as the Metropolitan Police came under increasing pressure over its response to the murder of Sarah Everard, 33. She was abducted and murdered by a serving officer in March after a series of red flags over his conduct were raised and missed.
Rachel Adamson, co-director of Zero Tolerance, which campaigns to curb male violence, said urgent and effective action is needed but must be bolstered by a wider shift in attitudes: "We tell women not to walk home alone at night, to avoid certain areas of town, to watch their drinks in bars. To a degree, as a society, we accept this violence. We think this is the way life is but it doesn't need to be."
The concern around Scotland's response to the crisis and demands for change come as we can reveal:
More than 7,000 domestic abuse cases are caught in a backlog in Scotland's court systems as victims wait up to three years for a trial.
Almost 70% of cases waiting to be heard in Scotland's High Courts involve allegations of sexual violence.
The number of women seeking help from one of Scotland's biggest support groups has doubled in lockdown.
Leading lawyers insist promoting more women will help protect women.
Campaigners warn victims can wait up to three years from first reporting abuse, to seeing their abuser sentenced.
The backlog in prosecutions is leaving women at risk and undermining their confidence in the system, according to Scottish Women's Aid.
Chief executive Dr Marsha Scott said: "The fact that they will not be in court any time soon and that cases that come to court are almost all delayed means that there is no safety for women in calling the police or asking the public sector for help, and they won't feel any safer.
"Waiting two or three years for her case to come to court is the surest way to drive a victim-survivor out of the justice system, destroying any faith they have in Scotland's courts, and women are already voting with their feet. We would suggest having a solid plan to get cases back into court and prioritisation from Scottish Government and public-sector criminal justice organisations on what cases will be pushed back in favour of domestic abuse cases.
"It may not be simple but room needs to be made somehow. What would make the system change? If everyone in the criminal and civil justice system – judges, sheriffs, fiscal, solicitors, court officials and social workers – had the skills and knowledge needed to do a real, rather than a tick-box, impact and risk assessment.
"So many decisions would be made differently and so many damaging and harmful system actions would be avoided. Indeed, children and women would be safer, and the difficult jobs of public servants would be made that much easier."
Tony Bone, a solicitor who specialises in the life-long effects of domestic abuse on children, echoes concern, adding: "The situation is now beyond critical. We need a radical rethink on how we tackle domestic violence, which is the root cause of so many criminal cases because of the life-long effect it has on the children who live through it, as well as the damage it causes the adults involved.
"In fact, it should be labelled domestic terrorism because that gives a more accurate description of how it affects a family and the lives of future generations."
Crown Office figures released to Labour justice spokesperson Pauline McNeill show that, of the 841 High Court cases currently awaiting trial, 68% are for sexual offences. Meanwhile, of the 33,598 cases waiting for trial in the Sheriff Court system, 7,685 are for domestic abuse.
McNeill said of the High Court ­figure: "It is an utterly staggering figure. The disproportionate impact of serious crime on women and children is absolutely massive. There is a huge urgency to take action here.
"We cannot allow this level of delay to have such an impact on women and children waiting as witnesses and victims in the Scottish criminal courts system. It's also not fair on accused persons to have this delay."
Campaigners fear the backlog of cases means violent men are being freed on bail. Official figures show the number of abusers reoffending after being given bail has increased by 41.4% during lockdown. Before the pandemic, accused abusers would be remanded in custody.
Scott warns some victims have seen their abusers breaching bail conditions up to seven times before police intervene and place them in a cell.
Refuges and charities have been reporting record numbers of women going to them for urgent protection. In 2020-21, 33,425 charges were reported to the Crown Office and Procurator Fiscal Service involving domestic abuse, an increase of 9% on the previous year.
Domestic abuse service Assist has seen the number of victims on its books in the Glasgow area double during the pandemic, from 700 to 1,400.
Zero Tolerance's Adamson said violence against girls and women in Scotland is prevalent, with 2,343 cases of rape and attempted rape and 4,936 sexual assaults reported last year to Police Scotland – and the true figures are likely to be much higher.
She said: "We expect violence against women and girls in our society. We aren't surprised when we hear in the news that a woman was murdered by her partner or raped on her walk home. We call the men who commit these crimes monsters to distance these acts of violence from the everyday misogyny we see from family members, friends and colleagues.
"All forms of violence against women and girls are a symptom of an unequal society – one where men hold the power, women are valued less and most of us continue to hold entrenched harmful beliefs about women."
Last month, HM Inspector of Constabulary issued a warning over what was described as inconsistencies in dealing with the "epidemic of violence against female victims in the UK", urging that there were staggering variations in the way domestic abuse was investigated. The report called for violence against women to be given the same priority as terrorism.
David Fraser, Scottish Court Service executive director for court operations, said: "We prioritise domestic abuse trials over other summary trials and while, due to Covid, the waiting period did increase from 10 to 15 weeks, this has now reduced to 14 weeks, and we anticipate this will further reduce through the recovery programme which commenced on September 6 with an additional 10 summary trial courts sitting."
Police Scotland said: "Tackling domestic abuse is a priority for Police Scotland and we are committed to working with our partners to reduce the harm it causes and ultimately eradicate it.
"When we receive a report of domestic abuse it will be taken seriously, victims will be listened to and their report thoroughly investigated.
"The Domestic Abuse (Scotland) Act 2018 allows the full circumstances of an abusive relationship to be reported under a single offence, provided there is a course of conduct.
"Officers and staff have ­undertaken training to fully understand the changes and how they can make best use of the powers to protect victims and bring offenders to justice.
"Police Scotland's Disclosure Scheme for Domestic Abuse, rolled out nationally on October 1, 2015, provides the power to tell, where Police Scotland receive information indirectly that may impact the safety of a victim or potential victim as a result of domestic abuse and we have made use of the power to tell on thousands of occasions."
The Scottish Government said: "The pandemic has been challenging, but the court backlog – caused by necessary public health restrictions – has been responded to with innovations such as remote jury centres.
"Data from Scottish Courts and Tribunals Service shows that, while 25% of all summary cases are domestic abuse, 40% of evidence-led trials were domestic abuse, which shows the prioritisation given to domestic abuse cases.
"£50 million this year is ­committed to our Justice Recover, Renew and Transform programme to drive further reform and help increase the throughput of court cases. We are also providing £100m over the next three years to support frontline services for preventing violence against women and girls."
---
Old promises
Experts and campaigners today reveal there remains an urgent need for extensive reforms in systems, training and attitudes despite years of official promises, reviews and initiatives
THE POLITICIAN
Kenny MacAskill, then Justice Secretary, November 2008.
Announcing expansion of Scotland's first domestic abuse court: "Violence against women must not be tolerated in any form. The Scottish Government is committed to the rigorous and rapid prosecution of the perpetrators of domestic abuse."
THE POLICE CHIEF
Stephen House, Police Scotland Chief Constable, October 2014
"No one should underestimate the scale of this issue. More than 20% of all police operational time is spent dealing with domestic incidents. On average, a domestic incident is reported somewhere in Scotland every nine minutes."
THE PROSECUTOR
Elish Angiolini, then Lord Advocate, December 2009.
"Domestic abuse should not be tolerated by a civilised society, yet many perpetrators hide behind the wall of silence and fear that they have built around their abuse. We want to send out a clear message to perpetrators."
---
For too many, the system is in a state of collapse
Harriet Wistrich is director of the Centre for Women's Justice
For far too many of the most vulnerable women, the criminal justice system is in a state of collapse.
Despite positive changes that have been made, just as many women are at risk of violence as they ever were.
Part of the reason for that is because of the narrative and acceptance of the porn accessible by mobile phone which suggests women like violent sex and normalises such behaviour.
Sometimes, the same people who access or look at that kind of material are in the police or working with other agencies within the criminal justice system. That's why there needs to be a major move to tackle that kind of culture within the system as well as in society as a whole.
As well as investing in changing the criminal justice system from within, we need to invest in public education programmes, support services and refuges, as well as making specialist domestic abuse courts available. We have so much more to learn from other countries such as Australia, Canada and the US.
Our police super complaint, which investigated the abusive behaviour of officers across Scotland as well as the rest of the UK, showed widespread evidence of police perpetrator abuse towards partners and women.
That is why we must have zero tolerance towards such attitudes and locker room behaviour and a robust independent system for reporting which ensures their colleagues are not allowed to investigate complaints.
We must have proper vetting procedures and if officers are ever accused of domestic abuse or sexual violence they must be immediately suspended.
They cannot simply be allowed to continue working in their roles as police officers or they will never gain the trust of victims.
---
The offences are different and demand a specialist approach
Dr Oona Brooks-Hay is a reader in criminology at the Scottish Centre for Crime and Justice Research, University of Glasgow, and founder of the Gender Based Violence Research Forum.
One in three women will be subjected to physical or sexual violence from an intimate partner, according to the World Health Organisation. Sadly, that is a figure Scotland is familiar with.
This kind of violence is a global problem that has been constant over the last decade and, while some aspects of Scotland's response is seen as fairly progressive by some countries, the criminal justice process remains problematic for victims and survivors.
One issue is the length of time the process takes, with many victims describing having their lives put on hold for two or even three years from the point of reporting. All the while, they are attempting to get on with their lives, studying, going to work or bringing up children. It's really tough and the pandemic has exacerbated the problem greatly.
Many simply did not realise the process would take so long, and on top of that they are faced with the frustration of prosecutors doing plea deals or charges being dismissed with very little explanation.
Prosecutors may argue that a positive outcome is a conviction but for many women it can be extremely upsetting that many of the most distressing charges don't even get as far as court. It may be felt there isn't quite enough evidence to prosecute but many women just aren't prepared for that and it can come as a real shock.
Of course even if a case goes to court, a not guilty or not proven verdict may be returned and that's really hard too. To get to that point after a long period of time can be shattering.
Specialist courts are playing an important role in providing the best possible response to domestic abuse. These type of offences are not like other kinds of offences. They require a specialist approach.
The management of sexual offence cases where victims are seen in one centre rather than having to re-tell their experiences over and over, or having to search to access services, is certainly something that could be beneficial for domestic abuse or victims of gender violence.
Other countries have come up with some innovative approaches Scotland could adopt to improve our current system, women's police stations, working with embedded services, and investing in more refuges are all areas that should be considered.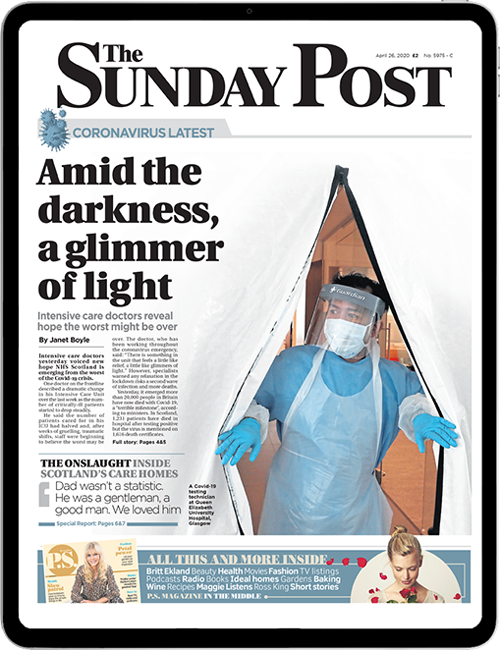 Enjoy the convenience of having The Sunday Post delivered as a digital ePaper straight to your smartphone, tablet or computer.
Subscribe for only £5.49 a month and enjoy all the benefits of the printed paper as a digital replica.
Subscribe