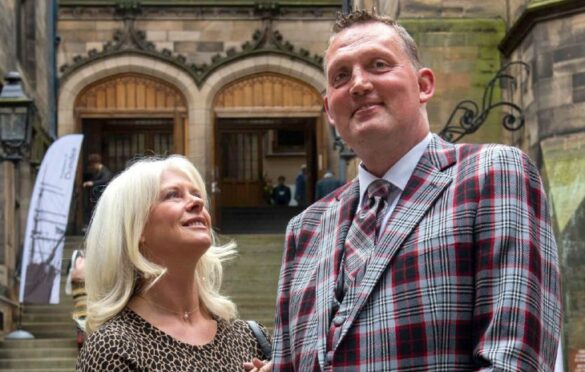 Rugby legend Doddie Weir is ­urging politicians and scientists to capitalise on how quickly Covid vaccines were developed to find a cure for deadly motor neurone disease.
The former Scotland and Lions hero was diagnosed with the muscle-­wasting condition at Christmas 2016 and revealed his battle six months later when he launched a fund­raising drive to support research into the cruel disease.
The 51-year-old has since raised more than £6 million for research and drug development through his My Name'5 Doddie Foundation charity which has also provided £1 million of support to those living with the illness.
Doddie, who was given just 18 months to live after being diagnosed, said: "Before Covid, it took years to get a drug to market. We should use the success of how quickly the vaccines were created to find a cure for MND.
"The big difference is, everyone in Scotland has the potential to get Covid but maybe only 500 people will get MND, and we need to change that thinking.
"I would ask both the Scottish and UK Governments to now take the hope created by the vaccines on to MND."
MND kills a third of people within a year and more than half within two years of diagnosis. The degenerative condition occurs when specialist nerve cells in the brain and spinal cord stop functioning properly.
Doddie, who resides at his farm in the Borders, revealed he had recently expressed his frustration to scientists about how long the process of finding a successful treatment has been taking.
"I do enjoy challenging the ­professors and have asked some of them what is it that they have been doing for the past 30 years," said Doddie. "Last month I said to one that they had told me there would be a difference within five years – but I told them that was three years ago now, so they have only two years left to do it and people with MND don't have a lot of time.
"What our foundation has done is bring top people in the UK together and challenge them. We have made quite a bit of difference into what the scientists think."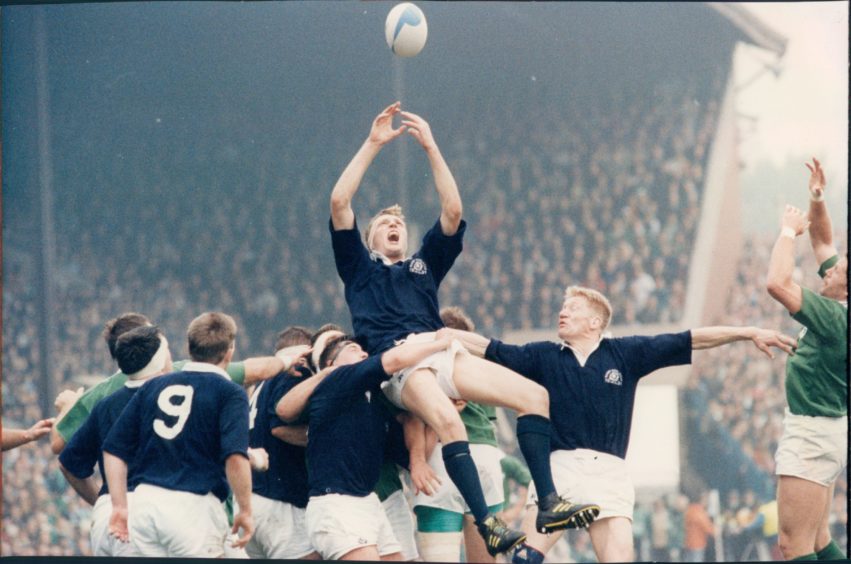 Money is still pouring into the foundation through charity events and challenges involving thousands of participants. Doddie has also launched a whisky and a tartan, and there is a personalised gin plus a red wine on the way.
The foundation is also an official charity partner of the British and Irish Lions Trust, with fund-raising events happening during the side's current tour of South Africa.
Doddie, who has three sons, said the help of his family and support team is giving him ongoing inspiration but explained that losing the use of his arms led to serious injuries when he fell indoors in March.
"I have had more injuries through MND than I ever had with rugby," he said. "It was like falling over with your hands in your pockets. I banged my head and needed four stitches as well has having badly bruised legs.
"I was also knocked unconscious and woke up in an ambulance. It was frightening because that was the first time that this had ever happened to me.
"After that, my wife Kathy wanted me to sleep downstairs for my own safety but that would mean MND would have won that one, so I said no. Those kinds of mind games are quite important."
Doddie said he refuses to give in to the disease and, as part of his treatment, he sees a chiropractor and a sports physiotherapist on a weekly basis, as well as having regular swimming sessions.
He added: "Through ­progress with the drug trials there is a little bit of hope on the table that maybe wasn't there five years ago but we need to act quickly. Where there is a problem there is always a solution."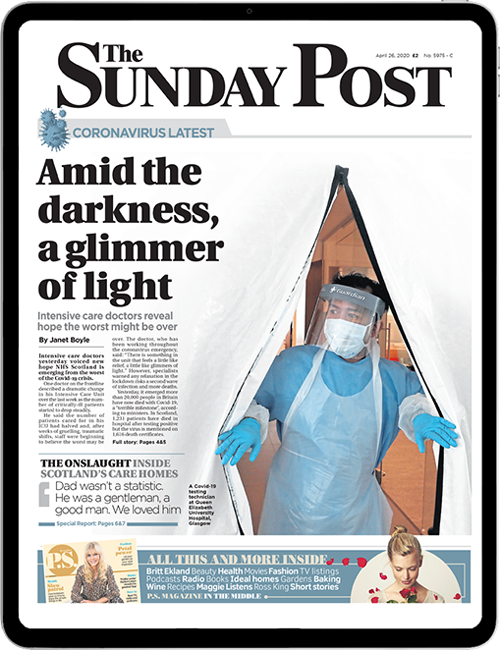 Enjoy the convenience of having The Sunday Post delivered as a digital ePaper straight to your smartphone, tablet or computer.
Subscribe for only £5.49 a month and enjoy all the benefits of the printed paper as a digital replica.
Subscribe