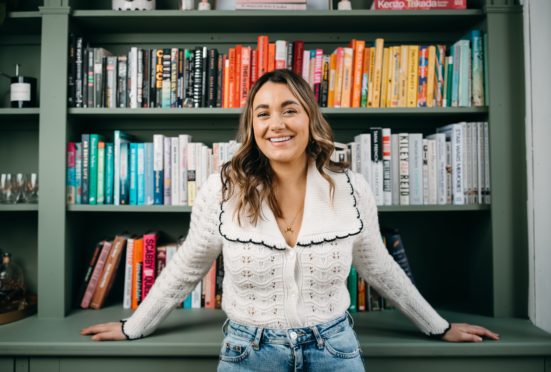 During the pandemic, we have become our own teachers, chefs, gym instructors and, increasingly, it seems, painters, plumbers, and joiners too.
Stuck indoors, staring at the same four walls, a growing number of homeowners have turned to DIY during lockdown, with new research finding more than 80% of us have taken on home improvement projects in the last 12 months.
According to DIY giants B&Q, adapting to life during coronavirus was the main motivation for renovations, with one in seven customers adding a home office to their space – and the trend for painting, decorating and improving our humble abodes looks set to continue.
"When lockdown hit, all of a sudden families were using their house as school, work, gym and restaurant, and their spaces needed to flex with these changes," explained Paul White, B&Q trading director.
"People's confidence with home renovations has increased massively, too, with many attempting jobs themselves. There will always be some jobs where professional tradespeople are best placed to step in, but many have attempted smaller jobs recently.
"Plus, we've seen how spending more time indoors has led to people falling back in love with their homes, discovering different ways to get the most out of them. And we don't expect this love of home improvement to slow down anytime soon."
The pandemic-boosted boom in DIY has been good news for business, as retailers Kingfisher – owners of Screwfix and B&Q – saw pre-tax profits rise by more than 600% in the last year, while paint manufacturer Dulux was forced to limit purchases after a surge in demand during the first lockdown.
But it's not just stores and shops that will reap the rewards.
Estate agent Jamie Osborne, an associate partner at Rettie in Glasgow's West End, has seen a huge increase in "turnkey" homes coming to the market, and he says lockdown projects could net owners a tidy profit in the years to come.
He said: "There are a lot more quality, market-ready properties right now. Quite often, when I visit people's houses, they are looking for me to tell them what improvements they need to make to get the best price – but lately the work has already been done.
"Six out of 10 properties I've seen recently have had work done or the owners are planning a new project, and you'll always get more money for a turnkey property. People will pay more money for a home that they can just walk into. Life is just too busy for a lot of people, and they want to make it easier. So, the increase in DIY is good news for the market."
Over the past 12 months, some of the most popular purchases by homeowners have included room dividers, which saw a 51% increase in sales year-on-year at B&Q, as well as calming paint colours and storage units to hide clutter while on Zoom calls.
As well as having more time on our hands, experts also say social media is influencing our decision to give our homes a lick of paint. On Instagram alone, there are more than 1.1 million posts tagged with #DIYdecor, while #homedecor has been used 90 million times.
It's not just our homes that are getting new attention during lockdown but we're spending more on our green spaces, whatever their size.
Marcus Eyles, horticultural director at Dobbies Garden Centres, which is headquartered in Scotland, says more people than ever have discovered their green fingers, as housebound Scots have turned to growing flowers, plants, fruit and veg.
"Grow your own has seen a big rise in interest," explained Marcus. "With more time at home, new gardeners have been giving growing a go, while those who already had an interest have taken the opportunity to try different fruit and veg. Microgreens, pots of salads, herbs on patios and veg in flowerbeds have all been trends.
"With more people working from home and looking to create a space that separates work from home life, an exterior room or shed has provided a good solution, too.
"We've also seen a trend for turning your home office space into a green space with plants. They provide a nice backdrop for Zoom meetings."
---
Homes guru on why we're heading back to the 1970s
Kate Spiers built a successful career showing her thousands of followers how to create a happy, harmonious home but admits her DIY skills still aren't up to scratch.
The 30-year-old Instagram star has spent the past year renovating her traditional tenement flat, and says while she knows how to style and decorate, she leaves most jobs to the pros.
"We are not very DIY-inclined," laughed Kate, who lives in Glasgow with husband, Jordan. "We will do painting and little repairs, but we're usually quite busy with work. Luckily we had a lot of our renovations completed when lockdown was lifted a little last summer.
"I wish we were a bit more hands-on. There's such a trend on Instagram and TikTok for people to do a lot of jobs themselves, so I wish I was a bit more crafty."
With DIY and interior design becoming one of the country's most popular pastimes, Kate says social media has played a big role inspiring new projects, while access to cheaper furniture and decorating supplies has made the process more accessible.
She explained: "There is a movement towards interiors, especially among younger people. When people see other people's homes on social media, they feel inspired and know it's possible to recreate that in their own space. Before social media, you would have to seek out an interior design magazine, and the homes in there would seem unattainable.
"Some of the big trends right now are '70s-led. I have rattan and wicker everywhere, and greenery – lots of leafy plants – feels very retro. Plus, wall panelling seems to be having a moment."
And for those looking to improve their indoors, you don't have to spend much.
Kate said: "Just switch up the room. Moving furniture around and changing the layout can work wonders. It can make you feel like you've got a new space, which is so important right now when we are spending so much time at home."
---
Online inspiration
@katespiers
Our very own P.S. cover star has more than 290,000 Instagram followers who keep up-to-date with her home renovations and styling. Colourful walls, vintage furniture and pretty pastels make her grid swoon-worthy.
@ralphblairparquet
If you love traditional wooden flooring, you won't want to miss Ralph Blair Parquet's posts. The Glasgow-based flooring experts turn chipped and damaged wood into glossy, immaculate flooring – the before and after shots are worth the follow alone.
@coorie_renovations
This husband and wife team buy old, unloved Glasgow tenement flats, documenting the renovation process that brings each room back to its former glory. Expect cool colour palettes, beautiful wall panelling and cornicing that will leave you dreaming of period features.
@from_house_to_home_84
If you have an older property, take inspiration from Lauren, who is renovating her 1890s Victorian home in Fife. If only every home still had original tiles and stained glass windows!
@fotheringham_interiors
From her interior design studio based in Glasgow, Emily Fotheringham completes projects around the UK, showcasing the best tips an trends with followers. If like love luxury and glamour, this account is for you.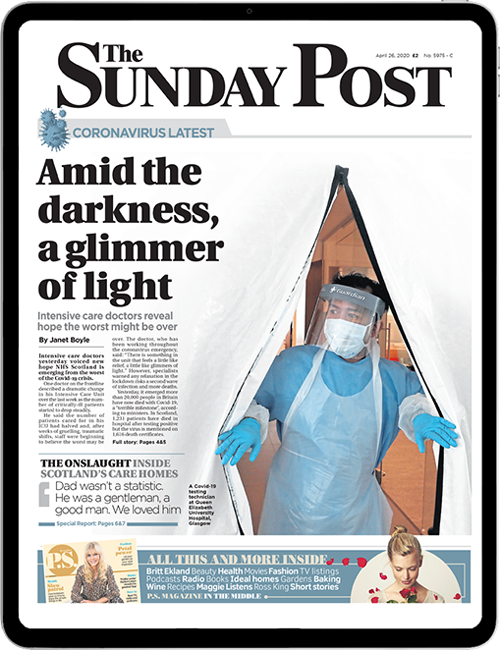 Enjoy the convenience of having The Sunday Post delivered as a digital ePaper straight to your smartphone, tablet or computer.
Subscribe for only £5.49 a month and enjoy all the benefits of the printed paper as a digital replica.
Subscribe