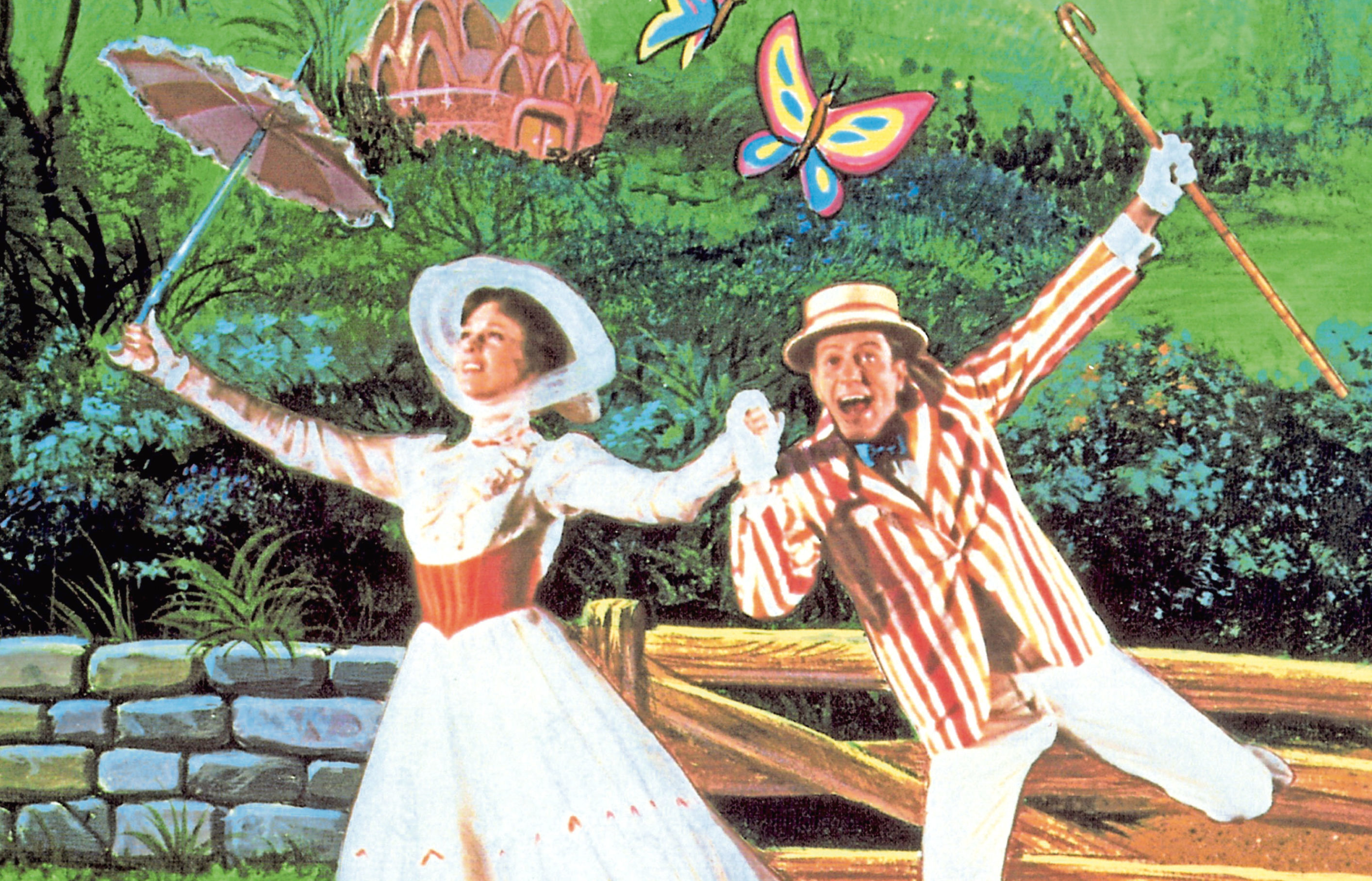 MARY Poppins Returns – and so does Dick Van Dyke, who is making a special appearance in the new film, having starred alongside Julie Andrews in the original more than 50 years ago.
Not bad for a 92-year-old!
"I have retired so many times, it has become a habit," he joked.
"After my Cockney accent in the original Mary Poppins, I never expected to be asked to take part in the sequel. Perhaps that is why it took so long to make – they couldn't make their minds up!"
Mary Poppins Returns stars Emily Blunt as Mary, and a whole host of other stars including Meryl Streep, Angela Lansbury, Julie Walters, Colin Firth, David Warner and many more well-known faces.
"I think people are going to love it," said Dick. "It is fun and has all the right magic. Emily is a wonderful Mary Poppins and although my part is very small as Mr Dawes Jnr, I really enjoyed myself."
It is hard to think that Dick Van Dyke will be 93 on December 13 and that he is almost two months younger than Angela Lansbury.
"Angela and I have been friends for years. She looks a lot younger than me, of course, but what does age matter?
"In Chitty Chitty Bang Bang, Lionel Jeffries was great as my dad, but he was younger than me. In the script, he called me 'son', but away from the cameras, I called him 'son'.
"When you get to my age, most people think you have already died, so they are a bit surprised to see you still breathing let alone appearing in a movie. That's OK, it is part of the fun of life."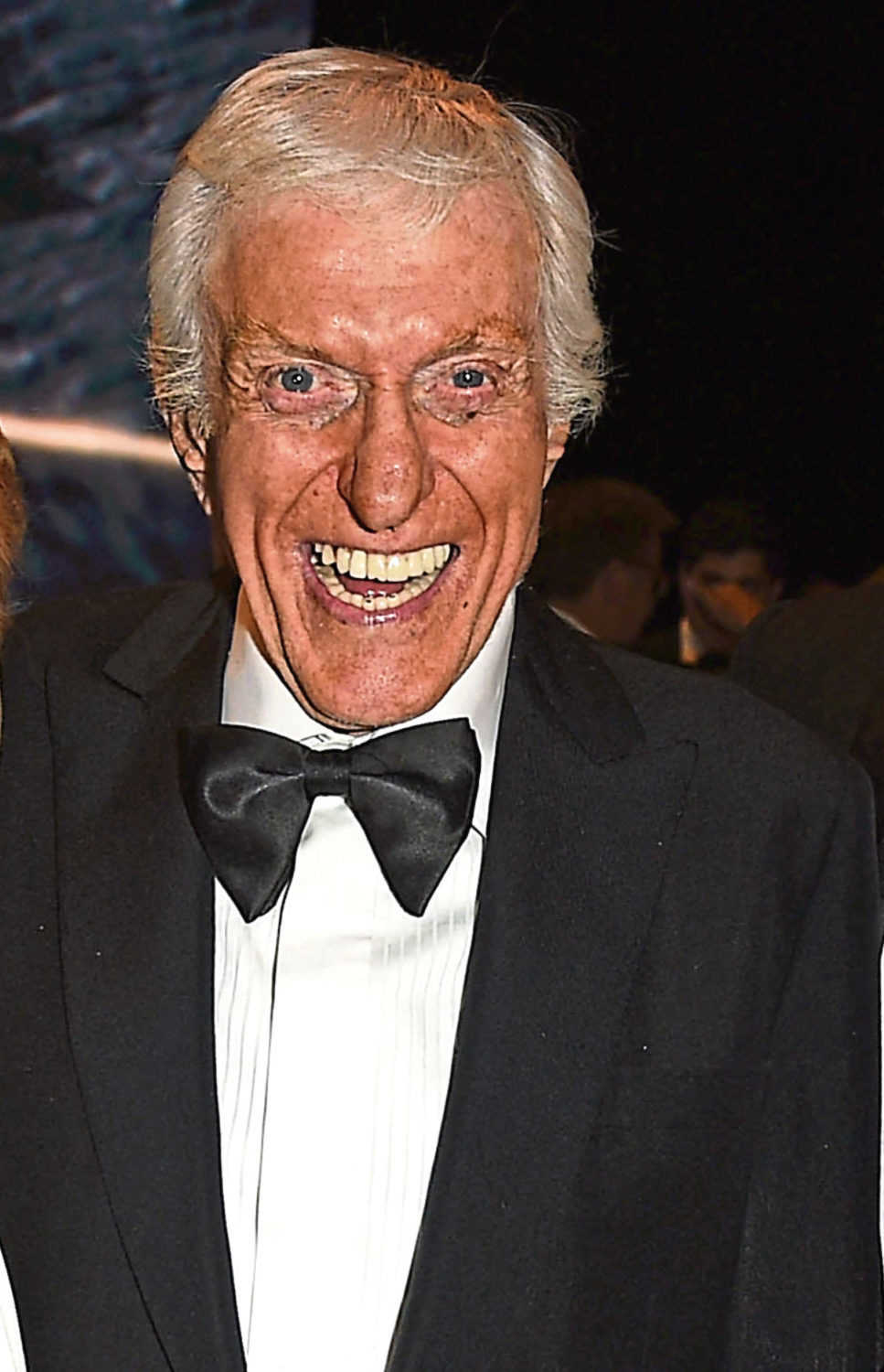 Van Dyke has been a star for decades, but he has also known what it is like to struggle.
"I never really wanted to be an actor especially, or even an entertainer, but I just kind of drifted into it. I did different jobs for quite a time before I started getting regular acting work.
"I worked in an advertising agency, was a Sunday-School teacher, waiter, then I did a little DJ work and maybe that's where it started. I had done some radio announcing while I was in the USAF.
"My first wife, Margie, and I lived in a car for a while because we had no money to rent an apartment or anything like that.
"In fact, we got married on a radio show called Bride And Groom because it meant the show paid for the wedding rings, a honeymoon and some wedding gifts. Times were tough.
"I got a little acting work and it just grew, it was an accident really. I never danced a step until I was in my 30s. I didn't take lessons, I just did my own thing and it worked.
"I was encouraged by good friends like Stan Laurel. I was a huge fan of Laurel and Hardy – they still make me laugh.
"Can you believe that I found Stan Laurel's phone number in a directory, I called him and he asked me round. We remained friends for the rest of his life. He was a great guy and a real comedy genius."
The Dick Van Dyke Show made him a household name and things just took off from there.
He added: "It wasn't The Dick Van Dyke Show at the start, but there was a shake-up and my part seemed to have worked, so suddenly I was surprised to find myself as the star of the show. I'm still surprised by that.
"Then other shows and movies came along, and here we are. The only regret that I have, just a small one, is that I was considered for the part of Fagin in Oliver!.
"The trouble was it was being made at the same time as Chitty Chitty Bang Bang and I couldn't do both.
"I would have liked to have tried my hand at Fagin but, let's be honest, would anyone have been better than Ron Moody? He was fantastic. Chitty Chitty was a huge success too so all was well and is well."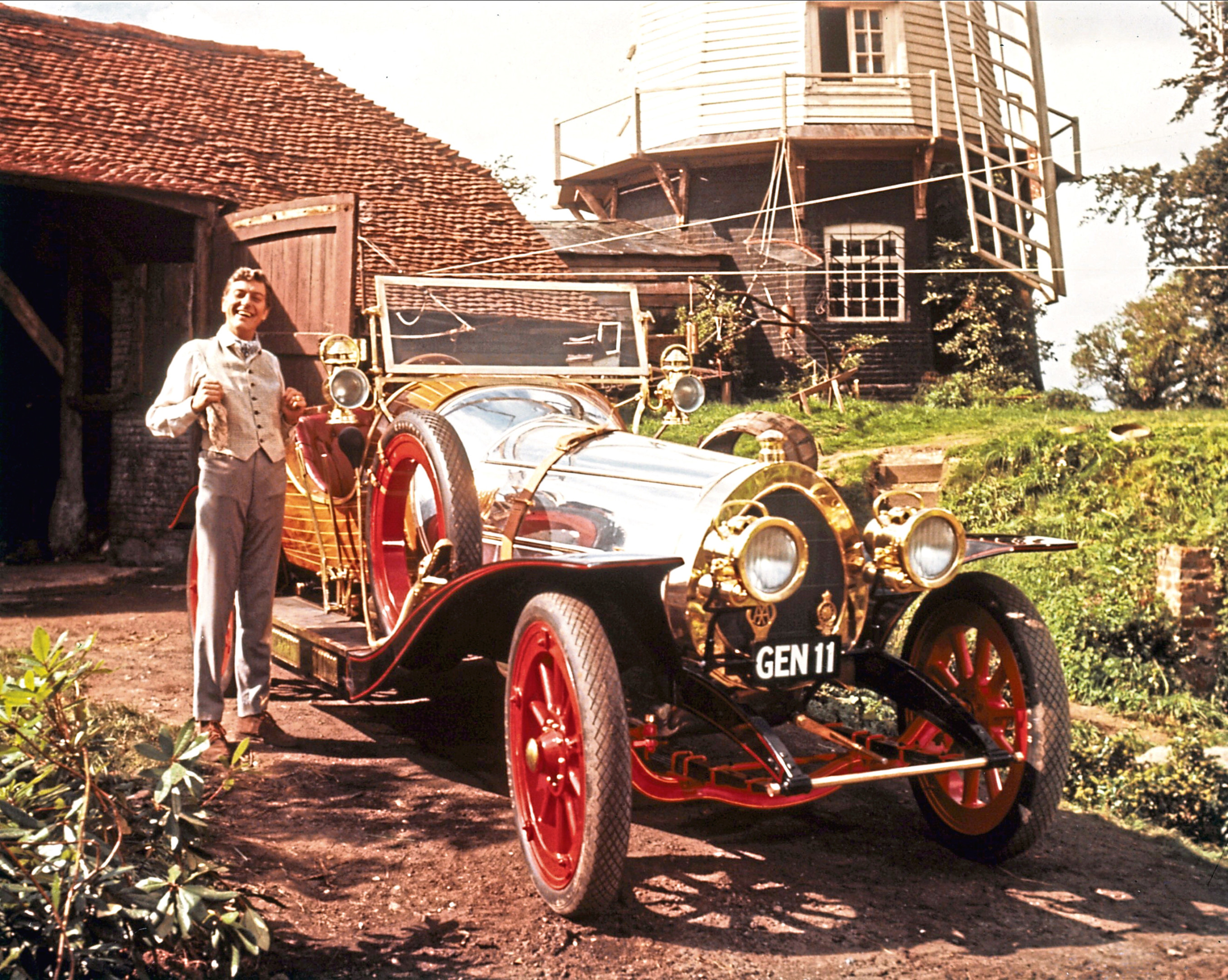 In his latter years, Dick has also made a huge success out of a straight role in Diagnosis Murder, which has been on our TV screens for years.
"I came out of retirement for that – I think I have come out of retirement for most things really. Is retirement the same as being out of work?
"It was a good show to work on, especially since many of my family were in it, so I felt really at home. It proved to be pretty popular, so we must have done something right.
"I don't think of myself as a serious actor. I could not see myself starring in Shakespeare, but it has been good to do different things.
"I still surprise people now and then by doing a little dance, a little like at the end of Night At The Museum. That was fun and that is how I think life should be.
"I once asked Fred Astaire about his dancing when he was much older. He said: 'I can still do it, but now it hurts.'
"I laughed then but he was right – it does hurt, but you can't stop yourself. Your feet tell you what to do."
Dick Van Dyke is clearly a happy man and enjoying every day of his life.
"That's right, that's what you are supposed to do," he said.
"I have been down the roads of drinking too much, smoking and not taking care of myself. You think that it means you are free to do what you want, but the reality is that you are being bossed by those things.
"I don't do any of that now and haven't for some time. I have a lovely wife much younger than me, but my very best friend, I'm a great-grandfather and have a terrific family, good friends and now and then I come out of retirement and do something I enjoy."
That, of course, brings us back to Mary Poppins Returns, out in December.
"I couldn't say no to being in it," he admitted. "I got a lot of fun poked at me about my Cockney accent in the original. The jokes never upset me, but I wish I had done a better job.
"There were a lot of English people in the movie and nobody said a word, so I thought I was doing OK. Then I found out later I'd inflicted the worse Cockney accent of all time on people.
"I found myself apologising at award ceremonies. It was all a joke, though, there was no real harm, I just got my leg pulled a lot.
"I was very careful to speak properly in the new movie, not that I have very much to say. Hopefully I have got it right, but when it comes out, I am sure everyone will let me know if I have got it wrong again.
"I really hope it is right because I would like them to ask me back again in another 50 years when they make Mary Poppins Returns Again!"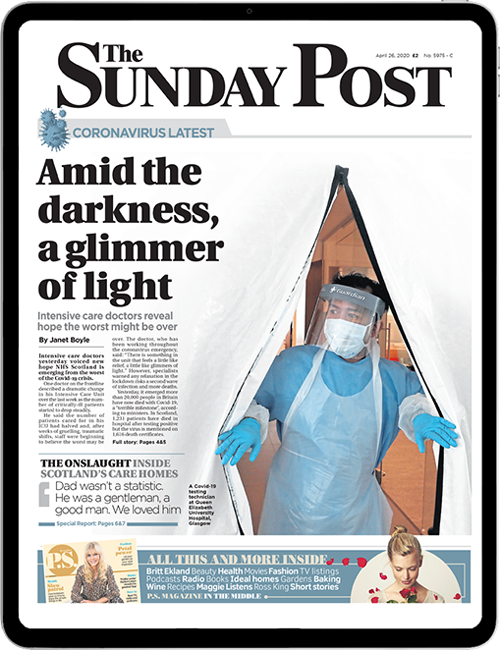 Enjoy the convenience of having The Sunday Post delivered as a digital ePaper straight to your smartphone, tablet or computer.
Subscribe for only £5.49 a month and enjoy all the benefits of the printed paper as a digital replica.
Subscribe