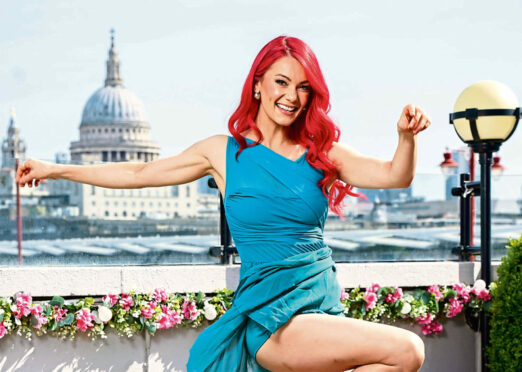 The Strictly star on reality TV, being competitive and writing her new book.
Professional rehearsals have just started for this year's Strictly Come Dancing – how are they going so far?
It's the first time for two years we've been able to go back to some sort of normality for our pro rehearsals. We've lived in a hotel situation the last two years, so it's different but also back to normal again! Although we really enjoyed the hotel situation – it was quite fun and nice to have someone bringing you food at night – it is nice to be able to go home after rehearsal.
How has it been welcoming Vito Coppola, Carlos Gu, Lauren Oakley and Michelle Tsiakkas to the professional dancing line-up?
They have all just fitted in so well! New dancers always do, but these four in particular are amazing. The Strictly audience are going to love them.
Are you getting competitive already? Everybody wants to lift the coveted Glitterball Trophy…
Not at all, actually. When we're in pre-rehearsals it's so nice for us just to all be back together again that we actually haven't spoken about it. We don't even know the full line-up.
What do you most look forward to at the start of each series?
I really miss choreographing a dance, finding the music, getting a concept and working out what steps you'll do – I miss the whole creative side to Strictly when we're not filming. I also miss the environment that we're in, too. It really is such a fun, family-like environment, so when you're not with the guys you do miss them.
This is your sixth year on the show – what have been your biggest lessons along the way?
Six years! It's gone so fast. Every year I try to give my partners the best experience they can possibly have, and that's something that I'll always continue to do. I never want to take the fun element out of it for them. Yes, it's a competition, but they're doing something that is a real once-in-a-lifetime opportunity, so they need to embrace the moment. I want them to walk away and say, "You know what? That was an amazing experience."
You recently took part in BBC1's Freeze The Fear With Wim Hof, which saw celebrities endure a series of challenges in sub-zero temperatures. What was icier, being on the show or facing Craig Revel Horwood's stare?
Honestly, I often watch back the clip of me jumping off the bridge, and a few of the other things that I did, and I'm just I'm like, "Wow, I actually did that!" It still feels really surreal, but I have felt so different since taking part in the show. I just have so much more courage. It has helped me in more ways than one.
Tell us about your new book, Move Yourself Happy?
It's been a bit of a passion project. The book has nothing to do with burning calories, losing weight or anything like that. It is literally about finding the joy in moving our body and making that a really happy, enjoyable habit. I've also added a few tips and recipes and stuff like that along the way, but the main goal is to get people moving in a natural, happy way really.
One of the tips you talk about is "movements you can do anywhere", including five-minute kitchen discos. What's your favourite song to get you up and moving?
Miley Cyrus's Party In The USA! It's such a party banger, whenever it's on, I just love it.
Between Strictly, your podcast, reality TV and now a new book, your CV is full to bursting. Is there anything else you want to turn your hand to?
I would love to try acting at some point in my life, or something like a West End musical. I would be into more of a comedy role rather than something too serious – a light, funny role.
Move Yourself Happy: 21 Days To Make Joyful Movement A Habit will be available in early 2023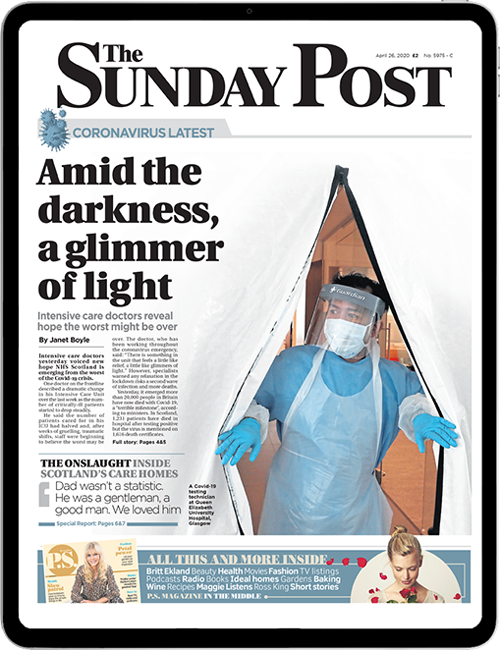 Enjoy the convenience of having The Sunday Post delivered as a digital ePaper straight to your smartphone, tablet or computer.
Subscribe for only £5.49 a month and enjoy all the benefits of the printed paper as a digital replica.
Subscribe