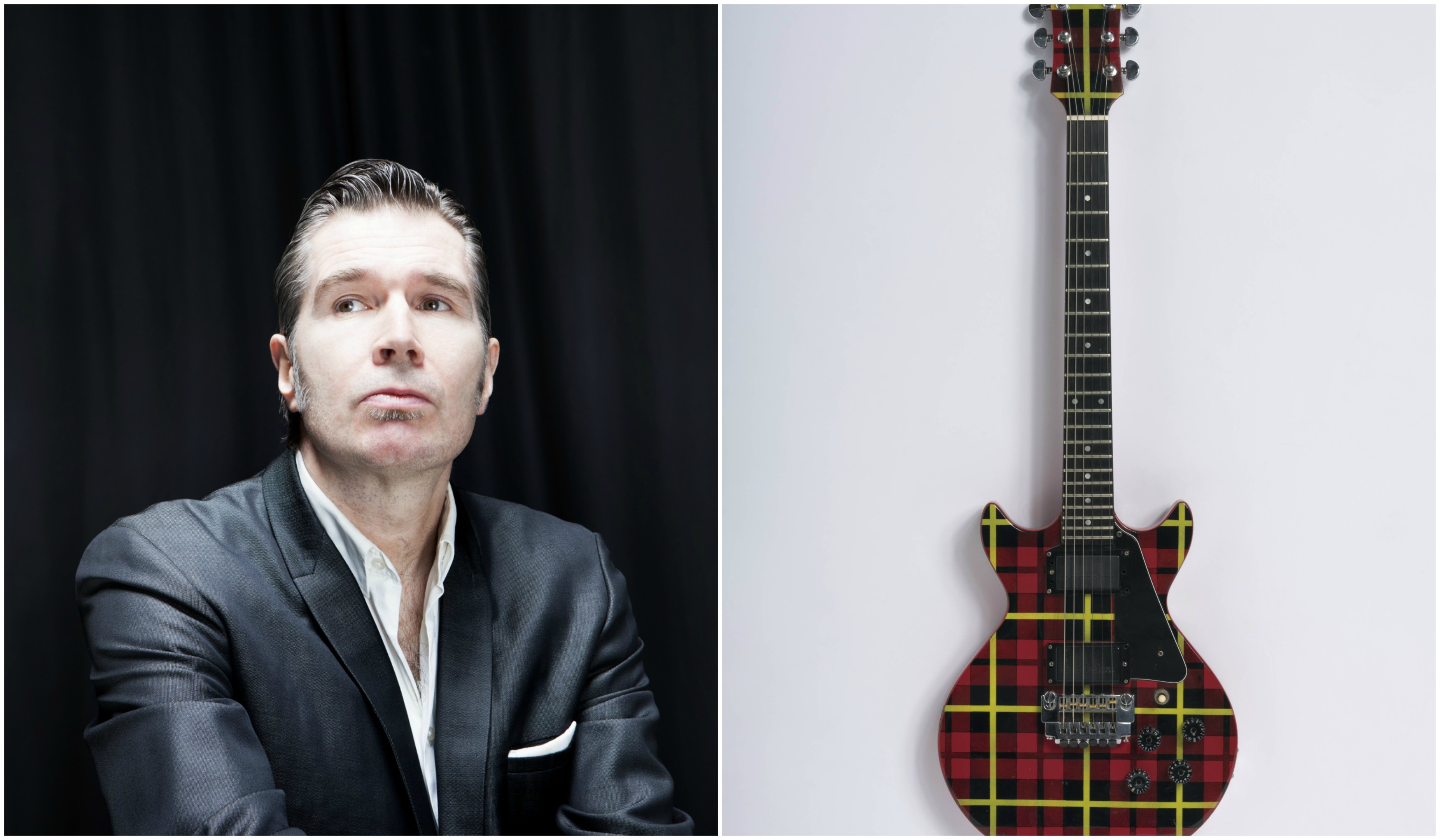 ROCKER Justin Currie has revealed how a tartan guitar about to join a major exhibition was only played for laughs.
The Del Amitri frontman was speaking before the instrument goes on show in Rip It Up which will run for five months at the National Museum of Scotland.
He said: "We were looking to take the mick out of the whole 'Jock chic' thing of the early 1990s.
"In 1986 we went to America under our own steam and that was a real influence on us.
"It gave us a different perspective on Scotland and we felt like an international-flavoured band.
"We used to kick footballs into the crowd like Rod Stewart did but we knew it was a bit kitsch and stupid.
"We hated the idea of patriotism and didn't want to be flying the flag, but we did want to show it was part of our identity.
"So the tartan guitar was a sly wink at Scottish shortbread culture."
The Nothing Ever Happens rockers, who are back on the road this summer, bought a specially-made Gordon Smith guitar and had it customised by Glasgow guitar-maker Jimmy Moon.
Justin admits that despite it being intended to be tongue in cheek, it was a huge crowd-pleaser and the guitar is so robust it could survive some rough manhandling on stage.
The unique sound also made it a favourite for the studio recording of their best-selling albums.
Other Del Amitri exhibits at the Edinburgh exhibition include memorabilia from major US tours after they had big hits like Nothing Ever Happens and Always The Last To Know.
"Every time we went in the 1990s we seemed to disappear into a perpetual black hole of touring and promo.
"The itineraries show how mental our work schedules were, especially after Roll To Me was a hit. You'd go on to these morning radio shows where it was basically a bunch of loudmouths shouting at each other and trying to get you to read out advertisements. It was pretty galling.
"Then after the gig you'd have to 'shake and fake' with a lot of radio people. But you could smile and say the right things when you're in your 20s and you've got a beer in your hand."
Rip It Up looks at music from the 1950s to the present day and will feature clothes, photographs, instruments and, of course, film footage, music and interviews.
Among those featured will be Lonnie Donegan, Gerry Rafferty, Lulu, Simple Minds and Midge Ure.
Shirley Manson, who is lending various items including clothes and awards, said: "While Garbage are an international band, being Scottish is a large part of who I am and has had a huge bearing on my work and our career."
As well the exhibition, there will be a book and a BBC series, and curator Stephen Allen says he's sure the memories will have universal appeal.
"Whether it's a gig that a teenager went to a week ago or 40 years ago, a lot of the underlying emotions and reactions are the same," said Stephen.
"We want to capture that and look at it from both a Scottish and wider perspective. And crucially to put the music and the people who made it centre-stage."
Justin added: "Looking back at Scottish music, there is something that links it altogether, the way it sounds and the accents we sing in."
Rip It Up opens at the National Museum of Scotland on June 22.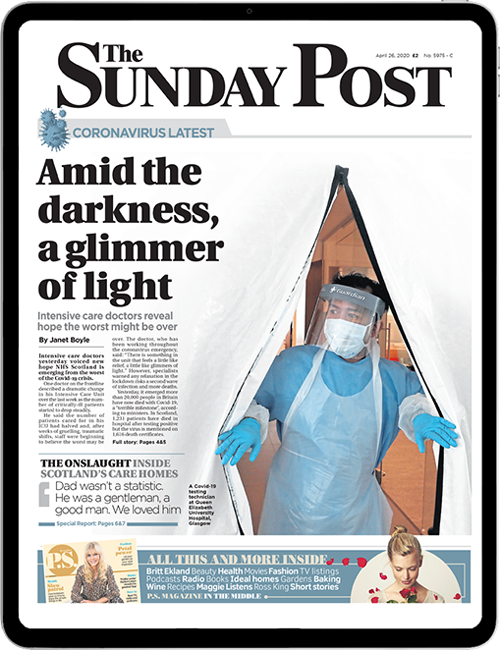 Enjoy the convenience of having The Sunday Post delivered as a digital ePaper straight to your smartphone, tablet or computer.
Subscribe for only £5.49 a month and enjoy all the benefits of the printed paper as a digital replica.
Subscribe