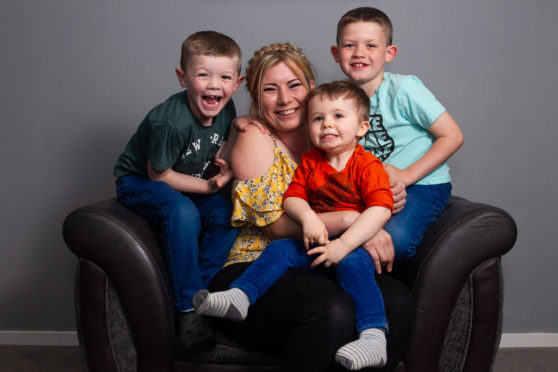 For half a century, it has opened up further education, changing millions of lives in the process.
The Open University was founded with the backing of Prime Minister Harold Wilson in April 1969 as a distance learning university, widening higher education access.
And as it celebrates its 50th birthday, Scottish boss Susan Stewart, left, is certain it will play an even bigger part in our lives in the future.
"The anniversary is testament to the two million students who have studied with us, 200,000 of whom have been in Scotland," said Susan, director of the Open University in Scotland.
"When we started, it was through television in the wee hours of the morning, but we were one of the first universities to use the internet.
"And we haven't just adapted to change in education, we have led a lot of that change in terms of online learning.
"Our curriculum has expanded massively and there are courses and subjects that wouldn't even have been thought about in 1969.
"Looking to the next 50 years, the idea that someone will go to college or university, graduate at 21 and what they've learned will equip them for the rest of their working life just isn't feasible.
"I think the OU's expertise in upskilling will become even more important," she said.
"People will dip in and out during their working lives and it won't necessarily be for a full degree. It might just be a couple of modules to keep up with trends in their own workplace."
There are currently 174,000 students, making it the UK's largest university.
The average age of students in Scotland is now 27, having dropped markedly in recent years.
And the number of part-time students has increased hugely.
"Funding and fee regimes are very different across all four nations of the UK. In Scotland, students whose income is less than £25,000 get their fees paid. We now have 16,500 across Scotland, So we are in a very healthy position in Scotland."
Faye's Story
The OU has helped Faye Tester go from cleaner to boss.
Faye, 28, was doing cleaning and other duties with SGN, who distribute gas across homes in Scotland and the south of England, when she decided she wanted a change.
"I was living in Surrey with my parents and I wanted to move out and to challenge myself," said Faye. "I started studying environmental management and technology and in all it took me seven years, starting in 2010.
"It was difficult as I was working full-time, so I was doing it every lunchtime and evening with no social life."
With bosses aware she was doing the studies, Faye was able to put herself forward for the new management role in Glasgow and she moved to the city.
"I'm the company's environment manager covering Scotland," said Faye. "It's obviously completely different to what I did before.
"The role requires a degree level in an environmental subject so if it hadn't been for the OU I would never be doing a job like this in a city I really love."
Sheila's Story
Sheila Cameron turned to the OU after her life changed forever when she was left paraplegic.
"I actually studied with the OU away back in 1990," said mum-of-one Sheila, from Motherwell. "I had a family and then I had an accident at work in 2009. That put me in a wheelchair and I had to re-evaluate what I wanted to do with my life. I wanted to study to give my brain something to focus on and I registered when I was still in the hospital.
"I wanted to do something completely different."
Sheila gained as BSc in environmental studies and is now a post-graduate doing an MA in online and distance education.
She is now chair of the OU's disabled students' group and can point to her experience when mentoring others.
"Apart from letting you gain a qualification and get a job, I think studying with the OU is really beneficial to your mental health," added Sheila.
Carol's Story
Mum-of-three Carol Hunter is studying for a BA honours in social sciences which she'll complete in June.
It's a second shot at further education, inspired by her dad before he died from cancer.
"I went to Aberdeen University to study primary teaching when I left school but it never worked out for me," said Carol, who lives in Dunfermline and works full-time as Fife College Student Association president.
"I'm adopted and kind of grew up wrapped in cotton wool in a small mining community. So going from that to the big city was really daunting and overwhelming.
"I left after a year with nothing but student debt and went into an accounts job for 13 years."
Along the way Carol had her three children, Jackson, eight, Carson, six, and Odynn, two.
But her earlier experience of further education always played on her mind.
"I had always felt that I had let my family down by dropping out of university and that they were disappointed in me," said Carol.
"When my adopted dad was diagnosed with cancer in 2014, he made me promise to go back into education. He felt I could achieve more and he wanted me use to use what I'd gone through to help others with care experiences.
"I went back to college to do an HNC to get used to learning again as a mature student and went on to do a HND and was then able to progress to the Open University.
"My mum's proud and I think my dad would have been, too. It's also good for my kids to see that it's never too late to change your focus.
"I'm one of many people for whom the traditional university route didn't fit and OU has made so much possible for me."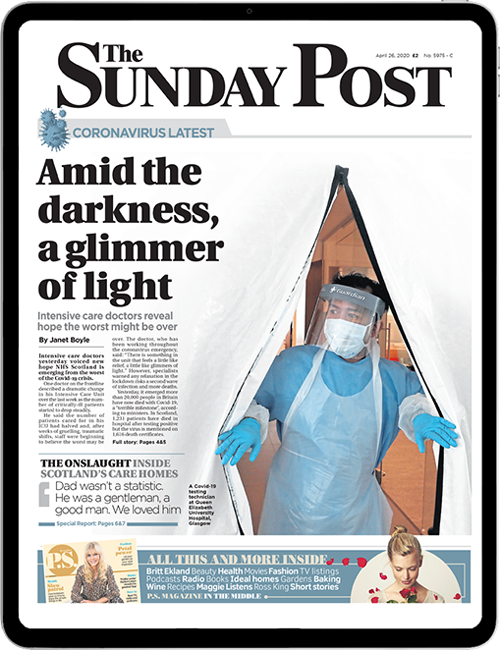 Enjoy the convenience of having The Sunday Post delivered as a digital ePaper straight to your smartphone, tablet or computer.
Subscribe for only £5.49 a month and enjoy all the benefits of the printed paper as a digital replica.
Subscribe