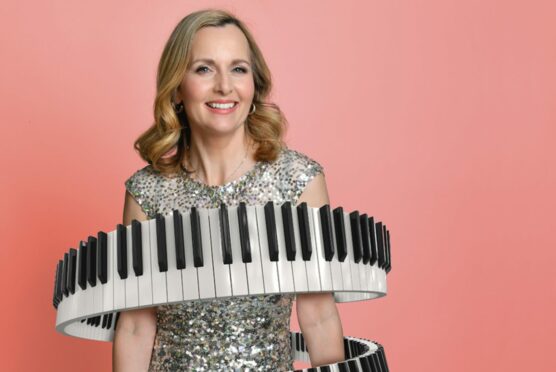 For some people, Edinburgh is a city to be avoided in August but for Debra Stephenson it only holds special memories.
Thirty years ago, the impressionist and actor went on a first date with her husband, James Duffield, in the city and it went so well that she describes Edinburgh as "their Paris".
She said: "My husband is Scottish and I'd known him before our first date, he was an acquaintance, but I remember calling him from a phone box and telling him I was doing the Festival, and would he like to come and see the show. He did, and we fell in love.
"Now we have two teenage children and I'm going back to Edinburgh 30 years on as a celebration. It's 30 years since I did my first spot there – a 20-minute slot with two other comics – and now I'm going back for the first time to do my own one-hour show."
A child star who made it all the way to the All-Winners' Final of Opportunity Knocks when she was 14, the 50-year-old's show, The Many Voices Of Debra Stephenson, will see her perform voices she did back then, such as Billie Holliday and Shirley Bassey, through to the modern era stars, politicians and royalty she mimics on Radio 4's Dead Ringers and Spitting Image.
She added: "My favourite accent is the Scottish one. I do love Lorraine Kelly, her voice makes me feel all warm inside. I was queuing behind her at BBC reception one time and the receptionist asked for her name. When she answered, I couldn't resist, so I said in her voice, 'No, I think you'll find that's me'. She turned around in shock and said, 'Oh my God, it's you!' She gave me a big hug and said I'd totally freaked her out.
"If I could choose anyone's voice to be my new permanent voice, I would choose Kirsty Young. Can you imagine speaking like that all the time? People would talk to you with such reverence and respect. It's the most fantastic, sexiest, gorgeous voice, I love it."
Her impression of Nicola Sturgeon, she said, is more caricatured and she admits she's unsure what the reaction might be in Scotland to her take on the First Minister.
She said: "The way I do her is probably not the way Nicola speaks but I like to be very emphatic and strong with her, and she ends up more like a character. People have asked me what it's going to be like doing her impression in Scotland and I have to admit I'm nervous about it.
"I'm not going to tackle the independence debate. That would be unwise. It's not my issue and I want to provide light rather than anything divisive. I actually had a political dream last night that I was in a room in a council building. Nicola was there and I had to decide if I was going to stay in the building with these councillors or go outside with Nicola. I've been so nervous about it that now I'm dreaming about it!"
As well as her work as a mimic, Stephenson keeps busy as an actor. She was Shell Dockley in Bad Girls, Frankie Baldwin in Coronation Street and played the despicable Jeni Sinclair in Holby City last year before the series came to an end.
She said: "She was a vile character and if I'd had a choice I might have waited for another character, but at that point it was so good to get some work during the lockdowns.
"The TV work looks quite impressive but it's just a lot of years of taking jobs I've been offered, but also not taking jobs if they don't fit in with family life and where I live on the south coast. I shouldn't have done Corrie. Manchester was too far away and it was a mistake. Maybe I'd do a stint in Emmerdale because my parents live close by, but I enjoy where I live too much to give it over to that sort of full-time job."
A month in Edinburgh, though, is her idea of paradise.
---
The Many Voices Of Debra Stephenson, Assembly, Studio Three, in August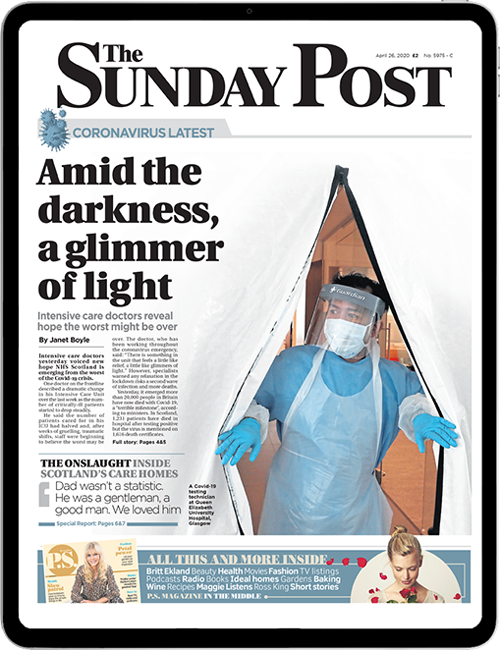 Enjoy the convenience of having The Sunday Post delivered as a digital ePaper straight to your smartphone, tablet or computer.
Subscribe for only £5.49 a month and enjoy all the benefits of the printed paper as a digital replica.
Subscribe