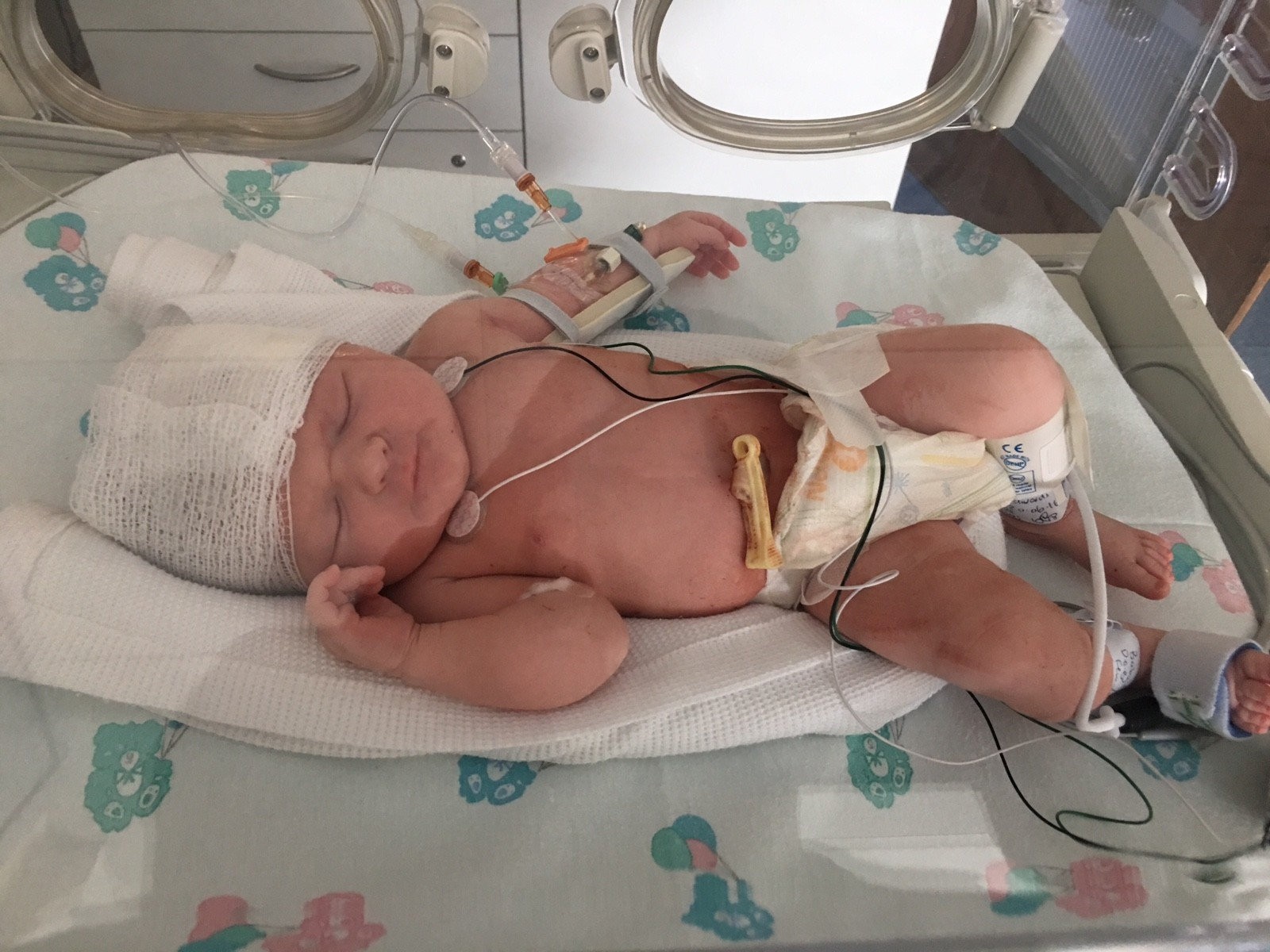 DEATH rates are climbing in the Highlands fuelling concerns of an escalating care crisis in rural Scotland.
The number of people dying, in all age groups, is falling in Scotland's biggest cities but increasing or remaining static in the towns and villages of the Highlands and islands, according to research.
A range of factors, from rural poverty and a shortage of GPS to the axing of care services for the elderly and longer trips to specialists, has been linked to the trend, identified in an unpublished report by a leading public health expert.
The findings have dismayed patients groups who claim their health care has been undermined by cutbacks while there has been a reluctance to tackle health and social problems linked to poverty and deprivation.
Caithness health campaigner Marie Aitken said: "People in rural areas do not get access to good health care.
"The drive to focus on poorer urban areas suggests that there is no rural poverty. Children and adults also suffer from poverty in rural areas.
"Some families are struggling badly and they and their children are hit twice – by poverty and poor medical cover.
The death rates in the Highlands were analysed by public health consultant Helene Irvine after her research into rural areas in the west of Scotland revealed similar, worrying trends. She has declined to discuss her report but Phil Wilson, professor of primary care and rural health at the University of Aberdeen, has read the findings, and said: "While urban death rates are improving, rural ones are rising or stalling."
He believes there are many explanations, including the recession of 2008 and the ensuing service cutbacks driven by austerity.
He said: "I think that changes in general practice away from the model of continuity of care, including reductions of GPs and district nurses will have a role to play in this."
The report on the Highlands found death rates among those aged one to 19 had shown a "visible deterioration" since 2015, with 17 deaths in 2017 – or 2.7 for every 10,000 people. In 2013 that figure was 1.7 per 10,000 people, and in 2015 it had fallen to 0.8.
In the 20 to 39 age group the increase was slower, but after falling between 2011 and 2014, has been rising. And in older age groups the death rate, which had been falling until 2011, has remained static.
In her report on west of Scotland rural areas, released last March, Dr Irvine found that since the economic downturn of 2008, the death rate in Forth Valley, Argyll and Bute, Dumfries and Galloway and Ayrshire and Arran had increased far more than in Greater Glasgow.
Between 2009 and 2016 it rose by 1.4% in Greater Glasgow and Clyde, but 5.4% in Forth Valley, while the increase in the other rural areas was between 3 and 4%.
We told last year how doctors were concerned the new GP contract was letting down patients in rural areas. They warned new payment structures did not properly reflect the wide range of extra services offered by medical practices in countryside postcodes.
Former GP Peter Murchie, professor of primary care research at the University of Aberdeen, carried out a study which showed people in rural areas are 5% less likely to survive cancer. A study in northeast Scotland also found that people living more than an hour from their nearest major hospital also have poorer cancer survival rates – despite being more likely to be diagnosed and treated faster.
He said: "Providing access to specialist healthcare and also access to GPs with the on-going recruitment crisis is a real challenge. It's disproportionately affecting rural areas. There's the issue of provision of services that are appropriately staffed or people having the burden to travel to care. We think that might be important to post-cancer treatment. Beyond that is the policy and service organisation. There is a drive to centralise services."
Some communities have been fighting for access to better service. Islanders on Raasay, for example, have been battling with NHS Highland for three years for a nurse on the island. The post was not filled after the last nurse left in 2015.
"NHS Highland say they could not find a replacement but we believe they did not try hard enough and that this is financial decision," said Raasay Community Council leader Anne Gillies. "We have nurses who come in on the ferry from Skye but not if the weather is bad and it can be often, especially in winter.
"Healthcare is geared to urban areas. All we are looking for is equality of access."
Rhoda Grant, Labour MSP for the Highlands and Islands, said: "I have constituents telling me that the elderly are suffering from malnutrition. Some are fed crackers and cheese instead of a meal because carers only have an allotted time to feed and assist them. Many employed carers are working unpaid in their free time to feed and care for elderly. There is an acute shortage of GPs and more centralisation of medical services. I find the increase and stalling of deaths worrying – especially the increase in younger people."
NHS Highland says deaths in specific age groups may fluctuate from year to year and that other recent studies have noted the stalling in life expectancy increases across the UK.
It said: "We recognise the importance on the health of children and young people and would want to carefully watch the possible trend that Dr Irvine has identified over the next few years, to see if it returns to a more expected value, or continues to be an outlier. In such circumstances we would want to investigate possible causes of such a finding over a number of years."
Hugo van Woerden, director of public health, said: "NHS Highland is a healthy place to live, with strong and vibrant communities and we are proud of the services that are provided to its population by a dedicated health and social care workforce."
The Scottish Government said: "Any instance of a rise in death rates is a concern for the Scottish Government and for health boards. We carefully monitor such data and, were a trend to become sustained, we would need clear evidence of any underlying factors.
"However, what is clear is that we have a record number of GPs working in Scotland – and in NHS Highland, GP numbers in 2018 were at their highest since 2012."
Ashley's story
When three-year-old Rosie Miller fell ill with suspected meningitis, her mum rushed her to the nearest hospital in Caithness.
But without specialist paediatricians on site, the toddler was sent to Raigmore in Inverness, a 70-mile journey that took four hours because there was no ambulance available.
Mum Ashley, 30, said: "Rosie was diagnosed with suspected meningitis. I was told she would be blue-lighted to Inverness within 40 minutes but the other ambulance was out on another emergency call and it took four hours for her to reach paediatric care at Raigmore.
"Caithness General staff did everything expected of them to give her antibiotics and good care but she needed a paediatrician. I am shocked that there is not one in Caithness."
Ashley was later told that Rosie did not have meningitis but a serious infection which also needed paediatric care.
"Rosie survived but I fear that other children who become seriously ill may not," said Ashley. She and her husband John, 31, an offshore worker, have asked their MSP, Rhoda Grant, to get NHS Highland to reconsider the lack of paediatric care.
"A lack of specialised paediatric care makes me wonder whether we should be living in a rural area," said Ashley.
NHS Highland said: "Caithness General does not have a paediatrician nor are there plans for one."
The Scottish Ambulance Service said: "Patients with immediately life threatening conditions, such as a cardiac arrest, are prioritised.
"Across Scotland, we are training 1,000 new paramedics by 2021. This includes nine new posts in Caithness."
Emma's story
Emma Edwards has been left thinking twice about having more children after her experience giving birth in the Highlands.
Emma, 23, had to make two 200-mile round trips to Raigmore Hospital in Inverness when she had her daughter, including a two-hour drive while she was in labour. Her baby Karmen McPhee also suffered an injury during her caesarean delivery and it was 24 hours before a plastic surgeon travelled from Aberdeen to Inverness to treat her.
Emma's partner George McPhee had to stay in a hotel and with friends while their daughter was kept in the special baby unit.
She said: "It kind of puts you off having another baby.
"Having Karmen was brilliant but the run-up to it wasn't because you're so far away from home. It's so frustrating knowing there's a maternity unit on your doorstep that you can't use.
"I had to stay overnight on a ward and it would have made such a difference to come home."
The first-time mum, from Wick, needed a C-section when she gave birth in June 2017 because of the size of her baby. Maternity services at her local hospital, Caithness General, were downgraded in 2016 so Emma had to travel 100 miles to Raigmore to have her baby. The procedure was delayed so she was kept in for two nights before it was rescheduled and she was sent home. Her waters had broken by the time she made the uncomfortable return journey.
Karmen then suffered a one-and-a-half inch cut on the side of her head during the caesarean and had to stay in hospital for a week. But with fathers only getting two nights' accommodation provided, which George had already used before Karmen was born, he had to fight to secure an extra two nights before being forced to stay with a friend.
NHS Highland carried out an investigation into Karmen's injury and changed the way surgeons are briefed.
---
"People in rural areas are less likely to come forward for help"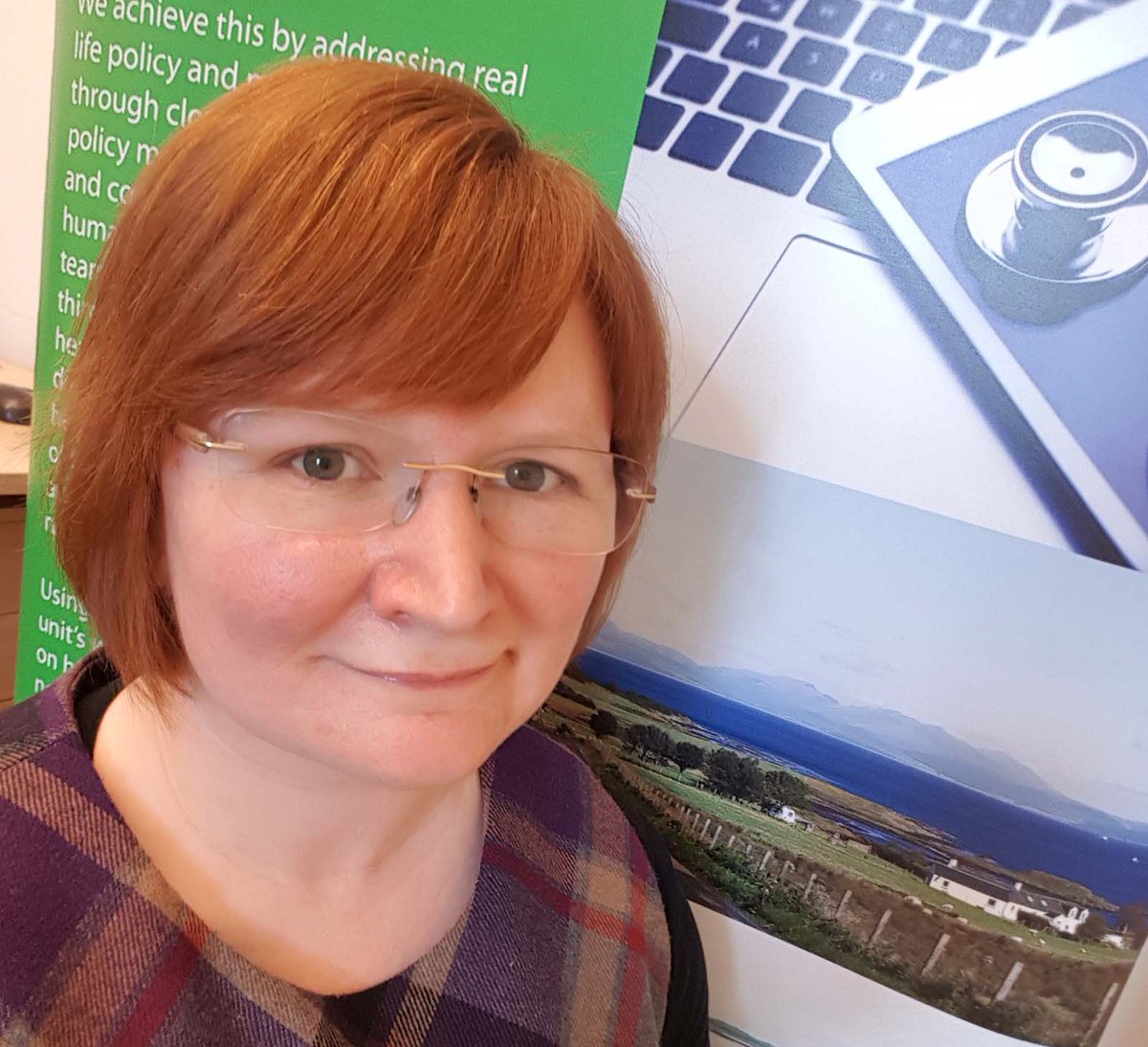 By Dr Sarah-Anne Munoz
In remote, rural communities, one of the key concerns is the time needed to go to hospital appointments.
People who need to access consultant specialists or have follow-ups after an operation might have to take time off work and travel long distances to get to that appointment.
There's a suggestion that people might not attend that type of follow-up appointment because of the impact on their day-to-day life.
There is evidence that says people in rural areas are less likely to ask for help or to come forward and see a doctor in the first instance.
People do talk about a fear in having to leave their community, especially if they think it's something that's going to require hospitalisation.
One of the big challenges is the reluctance of people to apply for GP roles in rural areas. It's increasingly difficult to find staff who want to be based in rural areas.
Anything that could be done to encourage GPs to work in rural areas would be a benefit.
People may lack access in more remote and rural communities to things like gyms and swimming pools to help them maintain physical health.
One of the key challenges for the rural population is the fact that it's ageing.
We have increasingly high proportions of older people within rural populations.
One of the things that comes with that is an increase in the number of long-term conditions, so people are living longer but with more complications to deal with.
There can be high levels of social isolation. particularly for older people living alone.
There's the geographical aspect and also that you might not have a lot of day-to-day contact with other people.
The rates of suicide for young men are also worse in rural areas, and that's absolutely to do with isolation and the rural economy.
If there's a lack of opportunity job-wise and trying to get on the housing ladder can be really difficult for young people.
It could be similar issues to those experienced in cities but there's an amplification of factors because you're in a rural setting. The impact is greater.
Dr Sarah-Anne Munoz is reader in rural health and wellbeing at the University of the Highlands and Islands