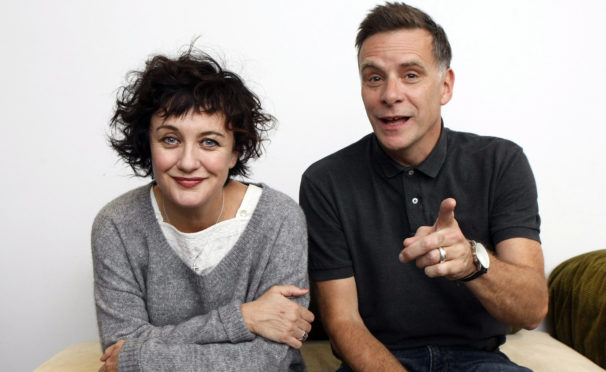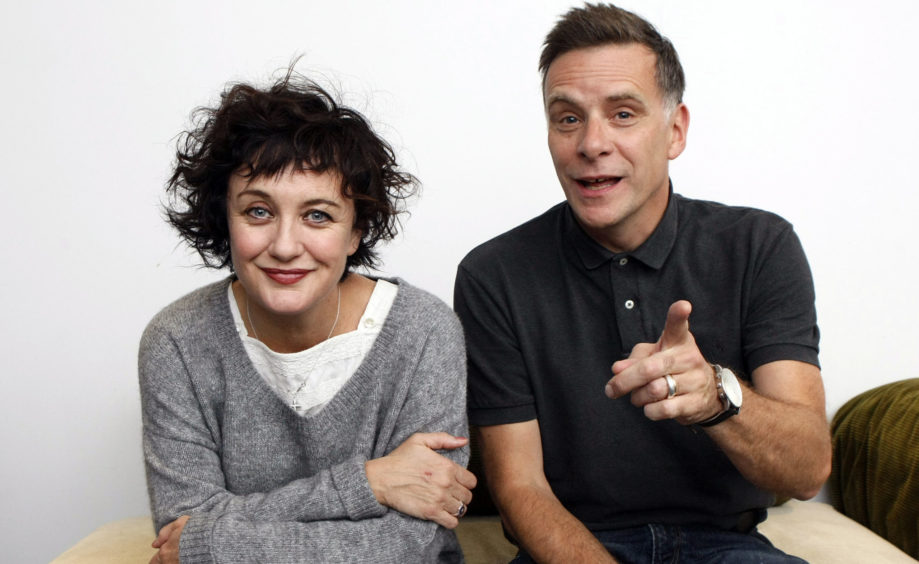 More than 30 years ago, knocking Madonna off the top of the charts and headlining the biggest gig the country had ever seen, Lorraine McIntosh barely popped a champagne cork.
Last week she made up for it. The Deacon Blue singer toasted the unexpected success of the band's latest album, landing at No 2 in the midweek album charts before settling at No 4, their biggest chart success for 27 years.
Released amid the biggest public health scare in modern times, the key message of hope on the band's album City of Love has taken on particular resonance.
And 31 years after their No 1 album, When The World Knows Your Name, knocked Madonna's Like A Prayer off the top spot, Lorraine made sure she and her bandmates, who headlined Scotland's biggest concert, The Big Day, in 1990, marked their success properly this time.
She said: "I don't know whether I was young or stupid, but I was just having a great time going from one day to the next. Now we're on a tiny record label and all these things are really important. My 25-year-old self couldn't have thought that 30 years down the line this would have happened.
"It wasn't just about taking it for granted back then. It was also about not wanting to be distant from the real world, friends and family. We always kept things lowkey, I don't think we ever properly celebrated an album's success.
"This time we did – we gathered as a whole band just before the time came when we couldn't any more and popped the champagne corks. We realised it had to be celebrated.
"It's beyond our dreams. It even got album of the week in LA Weekly (the influential US entertainment newspaper), which we couldn't believe."
The album is the group's fourth in the last eight years, during which time they have formed a key relationship with producer Paul Savage at the Chem 19 recording studios in Lanarkshire. While Savage was involved in the mixing of City Of Love, it was produced by front man Ricky Ross and guitarist Gregor Philp themselves at Gorbals Sound in Glasgow.
The recording location had special resonance for Lorraine, whose Donegal family came to live in the area, and who spent teenage days running around its streets. She said: "I was visiting one of my friends I used to stay with in the Gorbals recently. She still lives in an original Gorbals tenement, and her mum is from the same tiny place in Ireland that my mum was from. She recalled how I always wanted all this exciting stuff to happen when I came there.
"There was a day when we were crossing one of the bridges over the Clyde and someone got mugged. My friend's response was to run off, my response was to chase after the mugger. There were detectives and police and I thought it was all fantastic."
And while the album was written last year, its themes have taken on an unforeseen significance.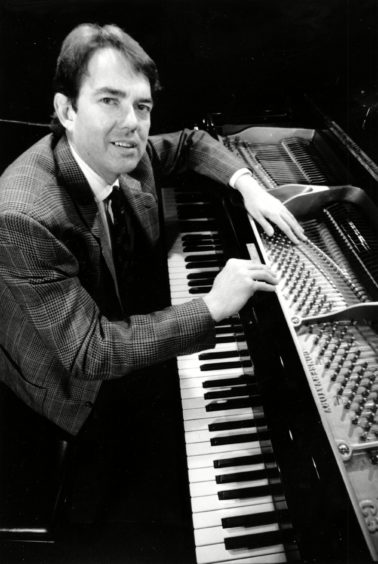 Lorraine, 55, said: "It's a hopeful record with a lot of love and joy on it. Someone said it should be prescribed for people going into isolation, which was a kind thing to say."
Husband Ricky, 63, added: "I love Jimmy Webb's story about going to give songs to Frank Sinatra as a young man.
"He goes to ring the doorbell, and there's a wee sign there which says, 'You better have a good goddam reason for ringing this'.
"That should be written large to people like me: you better have a good goddam reason to make another record. As you get old, really old, you question whether you'll have the energy to make another one.
"It's a huge thing, you're pulling something out of yourself, pulling something up a hill. But I described it to one of my pals recently as the album I've been wanting to make all my life. And it is."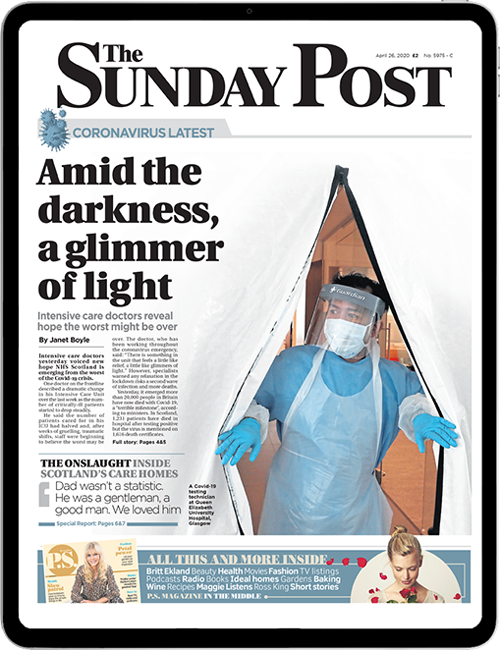 Enjoy the convenience of having The Sunday Post delivered as a digital ePaper straight to your smartphone, tablet or computer.
Subscribe for only £5.49 a month and enjoy all the benefits of the printed paper as a digital replica.
Subscribe