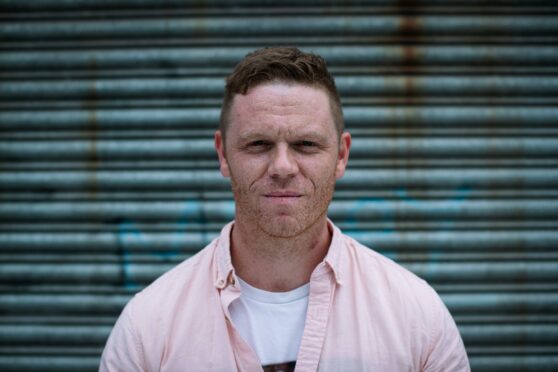 It is the day after Scotland's hottest day ever and the needle is still in the red as the man about to be hailed one of the world's most important thinkers blows the froth of his coffee and bursts out laughing.
"What, I can't talk about class because I drink cappuccino?" says Darren McGarvey. "I'm just back from my holidays in Spain and there seemed to be a lot of working class people drinking nice coffee."
His T-shirt – with sales supporting the homeless – might allege the Queen is a benefits cheat but McGarvey, enjoying the sunshine in Glasgow, has more pressing subjects on his mind than Her Majesty's tax arrangements.
The rapper and writer, hailed as one of the freshest and most compelling voices in Scotland after offering searing first-hand insight into the class system and the causes and impact of poverty, will later in the day be included when respected and influential Prospect magazine identifies its 50 Thinkers for a Turbulent World with McGarvey listed alongside various esteemed philosophers, historians, writers, billionaire Elon Musk, and hip-hop superstar Kendrick Lamar.
The magazine suggests: "McGarvey argues the vast distance – geographic, economic and cultural – between the people making decisions and the people affected by them is destroying politics."
That distance gave McGarvey the title of his second book, The Social Distance Between Us, the follow-up to the Orwell Prize-winning Poverty Safari.
In it he explores how politicians and policy-makers have become increasingly detached from the lives their policies shape and colour. It would be fair to say that, for McGarvey, neither Liz Truss nor Rishi Sunak – who was last week wearing £490 Prada loafers for a picture opportunity on a building site – will reverse that trend.
"If I had to choose between Sunak and Truss then, pragmatically, I would choose Sunak," he says, "like I would choose being shot in the kneecap over being shot in the head. It is about choosing the least worst option."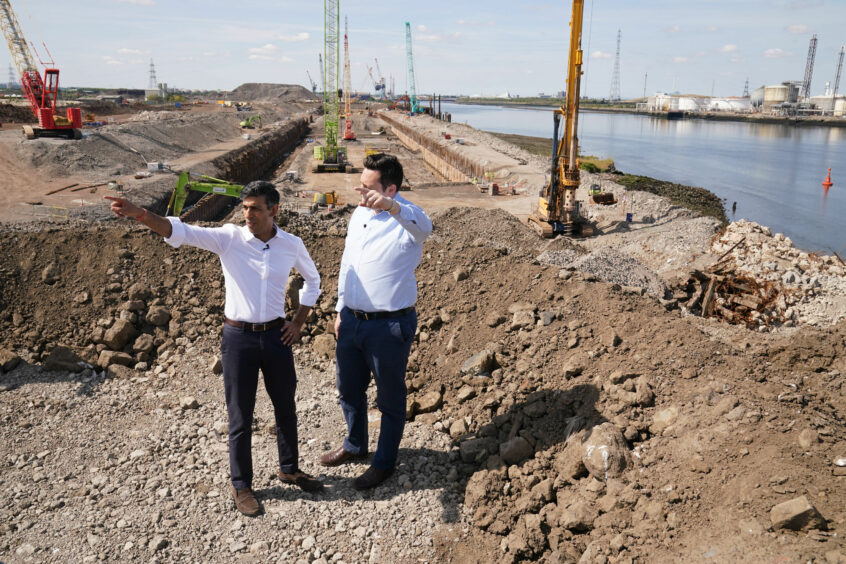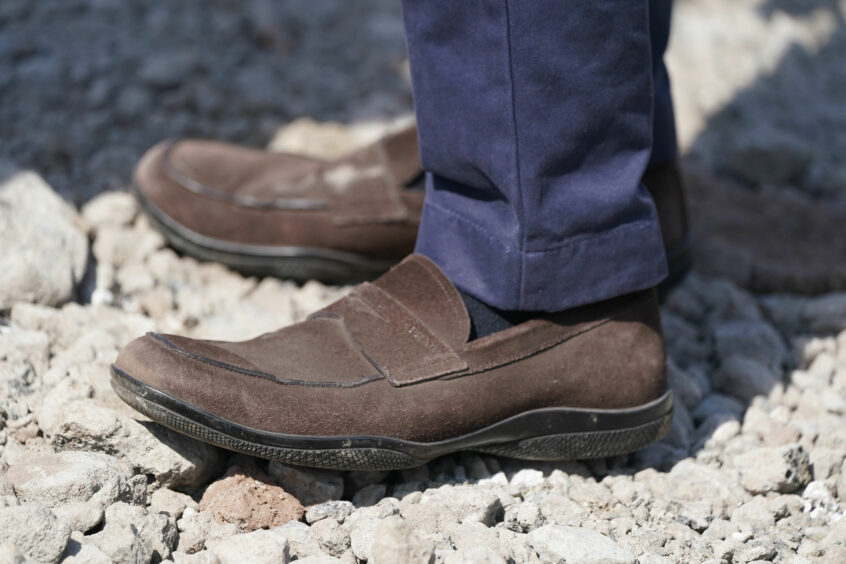 He believes both are paid-up members of a wealthier and more insulated political elite that has increasingly detached itself from ordinary people.
"Education is important because it's the basis of the class-ridden structure we have," he says. "It's in education where these differences between social classes are formalised. Education isn't there to iron out the differences that are there when you're born, it's there to sort you out into categories. You're going to be prime minister and you're going to work in an Amazon fulfilment centre.
"Education isn't about equality, it's about economic necessity. The educational attainment gap people talk about is just an echo of the idea of universal education, which isn't about getting working class people to the same level as the middle and upper class. It's about having a group of people who can fit themselves into specific difficult manual tasks that allow societies to function.
"When politicians talk about closing the attainment gap it's rhetoric because if you were to close it overnight society wouldn't function.
"People would start thinking, 'I don't want to work in a garage all night. I don't want to work in a call centre. I'm going to be a teacher or a doctor.' There would be a lot more competition for these higher-paying jobs but, in the system we have, you need a certain number of people to be in these lower-paying jobs, and these people are overexposed to economic shocks and unemployment. You see that now with the cost of living crisis."
McGarvey's accent remains rough-edged and he's neither blind to it nor apologetic for it. In the education system children are taught, he says, to "speak properly" and the perception that received pronunciation is somehow culturally superior riles him.
"You've got a country of tens of millions of people being taught to 'speak properly', to accommodate the inferior communication skills of privately educated people who can only speak to people who speak like them," he says. "They think they're cultured? I can go to a recovery meeting and speak to a heroin addict then onto a corporate or political event then go home and talk to my wife and daughter. That's changing through about five different gears in a 12-hour period. How many gears has Rishi Sunak got? Who's truly cultured there?"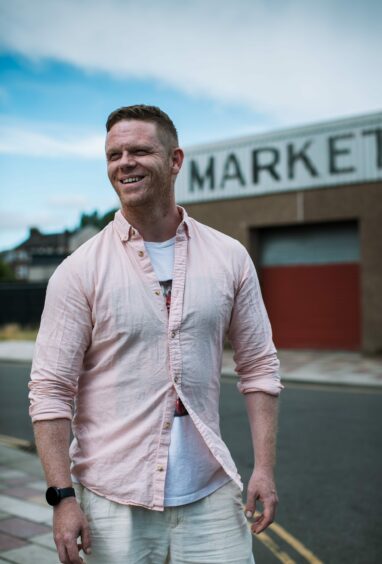 McGarvey, who lives in East Kilbride with his partner and young daughter, talks in fully-formed paragraphs, forthright and vitriolic but methodical. In fact he sounds like a politician, but it's not a career he'd pursue while Scotland remains locked in a constitutional debate.
A supporter of independence who has no qualms about criticising the SNP or the Yes movement for failing to properly engage with social issues of class, poverty and addiction, he also has little time for hypothetical ponderings about which Tory leadership hopeful might best boost support for independence. He says nothing happening in London will win hearts and minds for a separate Scotland. That has to be done here.
"I'm not one of those independence supporters who looks at the UK political situation strategically like that," he says. "The argument for independence has to be much more fundamental than window dressing and if it isn't then we have a problem.
"I feel solidarity with people across the UK who are overexposed to the economic shocks and, frankly, corruption in the political and private sector. When I say Sunak, I'm thinking about the least worst option for where we're at, not because I have another agenda.
"Boris Johnson's been prime minister for two and a half years and the needle's not moved on independence tremendously. If someone's basing their choice on whether it makes independence more or less likely then Sunak getting the job might be an alarm bell. He'll be seen as competent compared to Johnson."
'A hypnotic performer, up there with the finest stand-ups' – Arts Desk

Tickets: https://t.co/xHctMIaBqC pic.twitter.com/jQ0VM1baCE

— Darren McGarvey (@lokiscottishrap) July 22, 2022
We take a walk to Glasgow Green and McGarvey is stopped by a man who wants to tell him how much of a fan he is, and suggests, in passing, that his next book might focus on the dangerous chemicals dealers are putting in cocaine these days.
In response, McGarvey suggests breweries and the big pharmaceutical companies are just as unscrupulous.
"See, that's why I like you, you tell the truth," says his fan wandering off into the park while we head to a chemists instead. It's a heatwave and McGarvey sensibly buys some sun cream to protect his fair skin. On his recent holiday to Spain he enjoyed the nice weather and a friend's wedding when, again sensibly, he had an early night.
These days, McGarvey has a good excuse for leaving the party early when drink starts flowing. He is the son of an alcoholic and is in recovery for addiction. That recovery has not been a straight and steady line of improvement but, he suggests, he's in a good place now.
And as Britain, like the rest of the world, attempts to cope with seismic economic and geopolitical shifts, he senses a wider desire for better lives, for change beyond selecting a new prime minister. He believes the recent strikes in health and transport sectors may be a sign of things to come and not just in unions.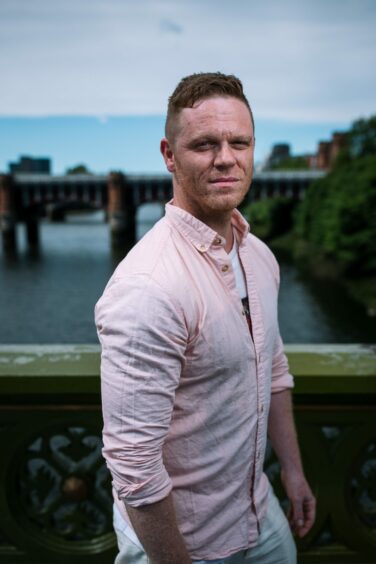 "In trade unions their ground game is strong, activism is strong at the moment," he says. "And there's an electric atmosphere at the moment, around whether there will be grounds for a general strike soon.
"Then there is someone like Martin Lewis, who is as mainstream as you get, saying we're looking at civil unrest. He's suggesting it might come to mass non-payment of utility bills if things go as badly as predicted.
"You're beginning to understand, in this highly capitalist environment, the necessity of people pushing back and getting organised.
"It is that which forces people higher up to seriously consider what they need to give up for a fairer society."
---
The Social Distance Between Us: How Remote Politics Wrecked Britain by Darren McGarvey is out now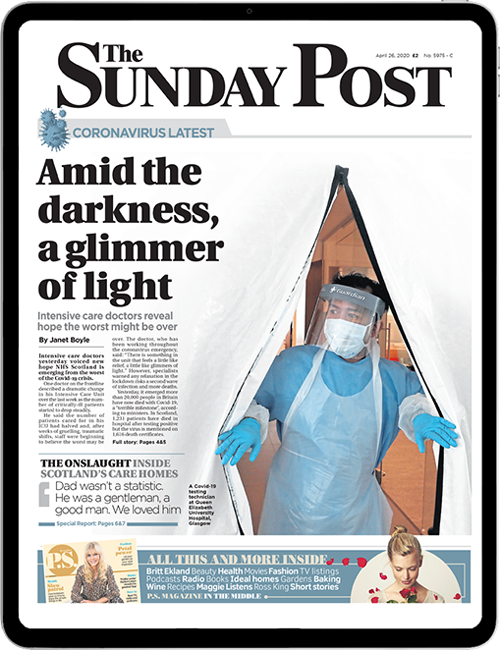 Enjoy the convenience of having The Sunday Post delivered as a digital ePaper straight to your smartphone, tablet or computer.
Subscribe for only £5.49 a month and enjoy all the benefits of the printed paper as a digital replica.
Subscribe